Absolutely awesome aglio, learn more about garlic at Tuscookany
October 17, 2019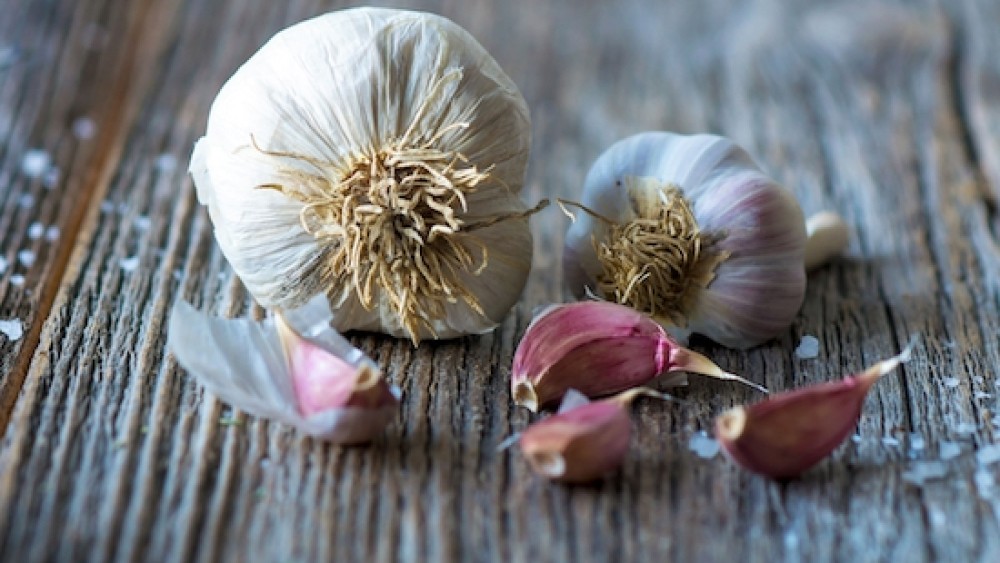 What do you know about Italian garlic?
In our latest post we wrote about the five different spices (oregano, parsley, sage, basil and rosemary) and how they are adapted in Italian cuisine. However, there is another kind of seasoning that is very prominent in the Italian kitchen: garlic. Read this blogpost to learn all about it!
Garlic is part of the onion genus and is thus a member of the onion, shallot, leek and chive family.  Garlic grows on well-drained soil with full sun and it is best harvested in the months of June, July and August.
Even though there are more than 600 named varieties of garlic, they can be grouped into three categories: white, pink and red. The white garlic is probably the most famous one and also has the strongest flavour. The pink garlic is known to be delicate and aromatic and is frequently used in the French kitchen. The red garlic is the spiciest one and is common in Spanish recipes.
Another differentiation is the hardneck versus the softneck garlic. The difference between hardneck and softneck is relatively simple: hardneck garlics don't store very well but they do have a better taste. Softneck garlics can be stored very well and are bigger than hardneck variants.
The health benefits of garlic include the lowering of cholesterol and blood pressure and, some say, it is a wonderful medicine against an old-fashioned flu. Did you know that the human odour after eating garlic scares away mosquitoes? Talk about great side effects!
But what can we cook with aglio (garlic) during a cooking class in Tuscany? Try chef Paola's recipe below to get an idea of the recipes we cook at Tuscookany.
At Tuscookany cooking classes in Italy, we love to cook with garlic. Top off your pizza with garlic and olive oil, or cook garlic in a freshly made pasta sauce: everything is possible!
Try out this amazing eggplant parmigiana, the Paola style:
Ingredients:
3 eggplant, medium
500 g / 1 lb fresh tomatoes, peeled & chopped
6 fresh round tomatoes
1 handful basil leaves, Julienne sliced
2 cloves garlic
A little extra virgin olive oil
Salt & freshly ground black pepper
Chilli (optional)
100 g / 3½ oz buffalo mozzarella, chopped
100 g / 3½ oz stracciatella cheese, (inside of burrata), for presentation
60 g / 2 oz Parmesan cheese, grated
Rice flour, for dusting
Peanut oil, for deep frying
Vegetable oil, for deep frying
2 zucchini, green skin only, Julienne sliced
6 thin slices of bread
Procedure
1.  Peel the eggplant and save the skin for later. Cut 12 round slices, each ½ cm / ¼ inch thick. Place on a baking tray, sprinkle with salt and allow to rest for 30 minutes.
2.  Cut the rest of the eggplant in small cubes. Dust in the rice flour and deep fry in peanut oil (170°C / 340°F) until golden. Remove from the oil and drain on paper towel.
3.  Heat the extra virgin olive oil in a large frying pan with the garlic. When warm add the chopped tomatoes, season with salt and pepper and cook on a medium heat for 5 minutes before adding the basil. Reduce the heat and cook for 10 minutes or until the moisture has evaporated.
4.  Slice the round tomatoes into 12 slices, ½ cm / ¼ inch thick. Place onto parchment paper, season and set aside.
5.  Drain the salted eggplants and grill until golden. Set aside.
6.  Preheat the oven to 180°C / 350°F. Oil 6 deep steel rings (or ramekins) and place on a tray with parchment paper and start constructing the parmigiana using the following sequence: 1 Tbs tomato sauce - ½ Tbs chopped mozzarella - 1 piece of grilled eggplant - 1 slice of tomato - ½ Tbs chopped mozzarella - 1 Tbs deep-fried eggplant - 1 Tbs tomato sauce. Repeat once again.
7.  Sprinkle some Parmesan cheese on the top of each one and bake for 15 minutes. Remove from the oven and leave to rest in the rings (or ramekins) for 5 minutes.
8.  Drizzle the thinly sliced bread with olive oil and place on a lined baking tray. Bake until crisp and golden.
9.  Julienne the reserved eggplant skin. Put it in a bowl of iced, salted water for 10 minutes. Drain and dust with rice flour. Julienne the zucchini skin too and also dust with flour. Deep-fry both for a few seconds in vegetable oil just before serving. Season.
10.  Place the eggplant parmigiana onto a warm plate, add 1 Tbs of stracciatella cheese on top of each, a pinch of the vegetable skins and a slice of bread.
Written by
Tuscookany Team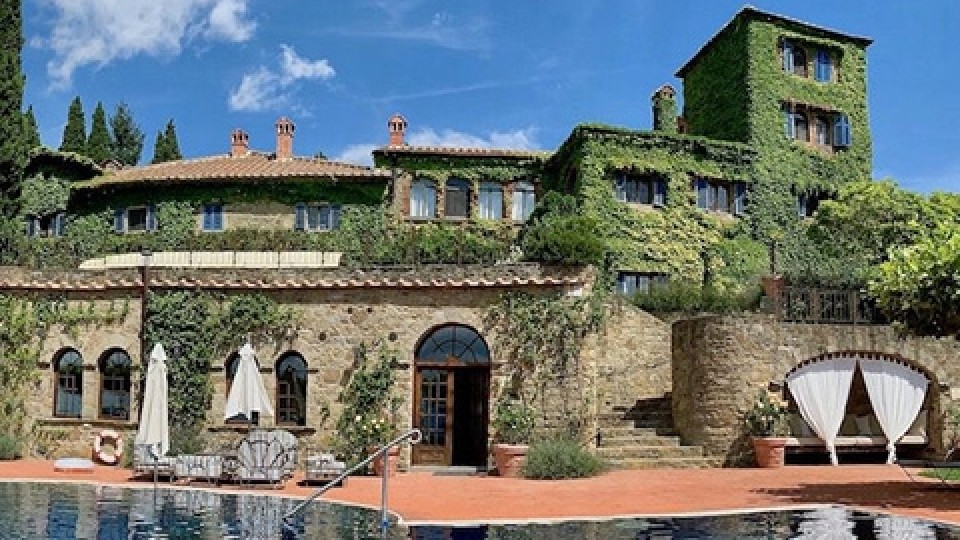 Interested in our cooking courses at one of our Tuscan villas?
Do you want to enjoy our Tuscany cooking classes with plenty of time to explore in your free time, all while staying in an amazing villa?
Reviews
How our guests experienced the Tuscookany courses
Reviews from our former guests made about their visit to Tuscookany on TripAdvisor, facebook, Twitter, Google, Chow and Yelp.