Paola Baccetti
Chef at Casa Ombuto Italian cooking classes in Tuscany
Paola was born in the town of Bibbiena in the beautiful Casentino valley in Tuscany. Paola is a true Tuscan woman who is very passionate about cooking. Her mother was an excellent cook and Paola started learning her skills at an early age. At the age of 11 she spent about a month every summer with her uncle and aunt at their famous restaurant "Dino il Toscano" in Castelli Romani in Rome. She took an active role in their kitchen where they specialized in Tuscan cooking. She studied to be a teacher and got her teaching diploma, but decided to stay with her great passion: cooking and teaching to cook.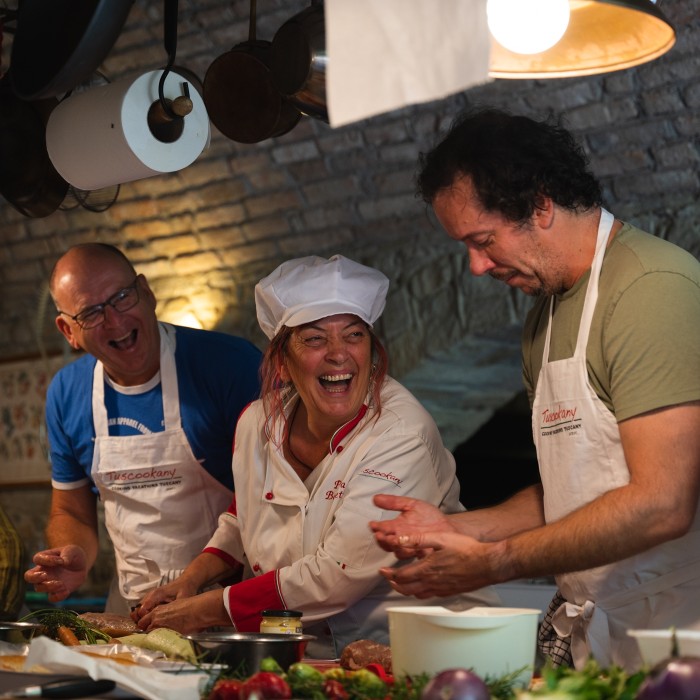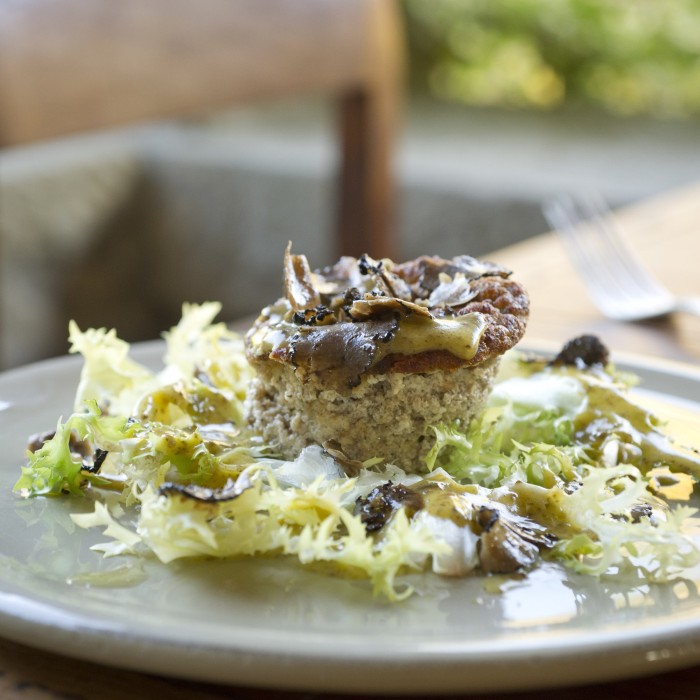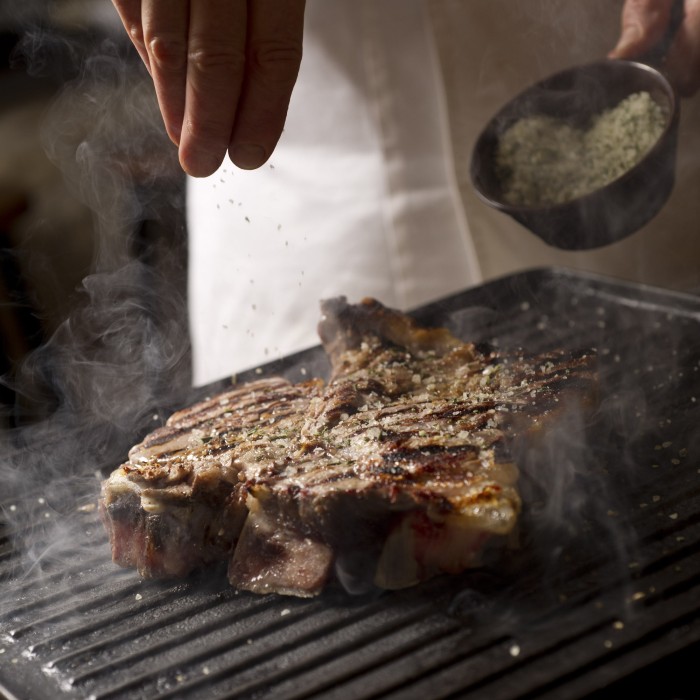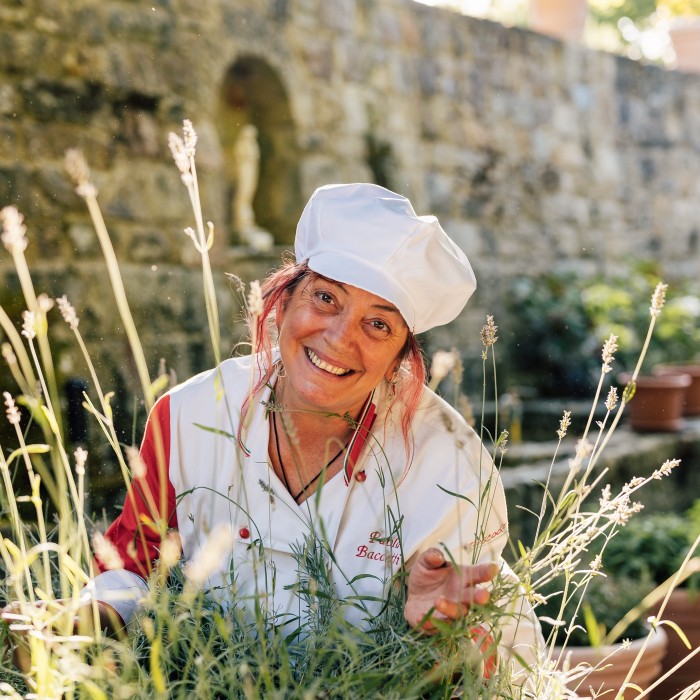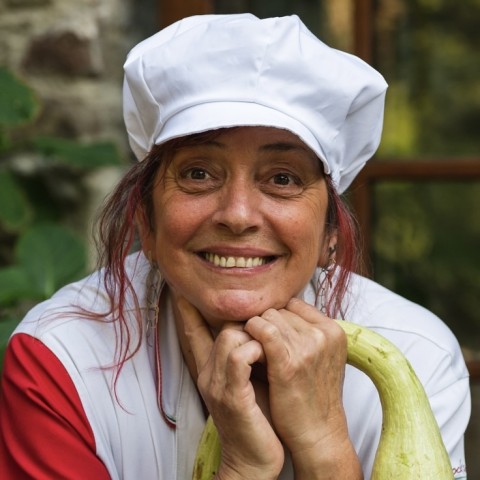 In 1987 she decided to open her own restaurant "Porta de' Fabbri" in the old town center of Bibbiena and run this successfully for 10 years. A success thanks to her intensive research of good ingredients and excellent creativity! She enjoys "making people happy with my meals": Paola now caters for private groups and other than teaching the Cooking classes Italy at Casa Ombuto she has also been catering for the Casa Ombuto villa rental guests since 2003.
Paola taught "Italian cuisine" at one of the oldest Universities for foreigners in Florence called "Lorenzo de' Medici". She has also taught classes in San Diego and Santa Barbara (California) with great success.
Paola and her Swiss equestrian husband Rolando lives in a delightful Tuscan farmhouse in the countryside near the medieval town of Poppi with their horses, dogs and their two children Manuele and Alessia.
To Paola………"Cooking is art". The menu she might make will inspire you.
Author of the cookbook Tuscookany The flavours of Tuscany. Paola teaches the One Week Italian Cookery Course at Casa Ombuto.
Paola's menu
Italian & Tuscan cooking lessons.
Please note that you will be receiving a cookbook with over 100 recipes and the sample menus below is just an indication to whet your appetite! This changes depending on the season and group. If you have something special you have always wanted to learn to make our chefs are happy to see if they can plan this in too.
Paola gives the following courses:
One week Italian cooking course at Casa Ombuto
Crispy stuffed artichokes with Casentino's saffron sauce
Basil pesto cheesecake
Pecorino cheese flan with truffle drops
Eggplant parmigiana - Paola's style
Tuscan Onion soup/ Carabaccia
Ricotta and truffle pie on a bed of salad
Tuscan tomatoes soup/ Pappa al pomodoro Toscana
Zucchini flowers stuffed with Buffalo mozzarella
Beetroot and Potatoes gnocchi with Burrata Foam and Basil Oil
Tuscan Bread Soup/ Ribollita
Candy shape pasta stuffed with eggplant and buffalo with a fresh tomatoes sauce
Baked ricotta Pasta with almonds butter sauce
Tortellini with Walnut sauce
Sea bass black pasta with Casentino's saffron and cherry tomatoes sauce
Pici with meat ragù/Bolognese
Sous vide Duck Ravioli with orange sauce
Stuffed Chicken fillets in a pistachios crust
Guinea Fowl with Vin Santo and Porcini mushrooms
Lamb with confit tomatoes, asparagus and sweet garlic sauce
Calamari and vegetables fritters
Octopus salad with potatoes and olive pesto
Crunchy pork tenderloin with pistachios
Florentine steak with olive oil, green pepper corn and rosemary sauce
Tuscan meat loaf (Paola's mother style)
Wild boar stew with Polenta
Contorni / Side veggie courses
Fennel, orange and radicchio salad with olives and walnuts
Rainbow salad with spicy croutons
Upside-down seasonal vegetable pie with spinach sauce
Season vegetable muffins
Limoncello Tiramisu
Apple fritters with white chocolate and yogurt sauce
Chocolate, pears and cinnamon cake with chocolate mousse
Amaretti di Saronno cookies
Lemon Sorbet ice cream
Liquorice Panna cotta and saffron mousse
Nutella and hazelnut cake
Zabaione cream with cat's tongue cookies and raspberries
Have fun cooking!
What you can expect from Paola's menu
Come and have fun cooking with chef Paola, learn to roll out pasta the traditional way, bake your own pizza in our wood burningstove and make delicious four course Italian dinners to enjoy with your fellow cooks with wine pairings.