Alice Cornacchini
Chef at Casa Ombuto for the Mediterranean cooking classes.
Alice was born in Genova, a port city on the Mediterranean sea. She is a Mediterranean woman at heart with the sea flowing in her veins. Alice studied to be a teacher and earned a degree in Ancient Roman history from the University of Siena. She embarked on her culinary career as a student by working in local restaurants and discovered her life-long passion: cooking.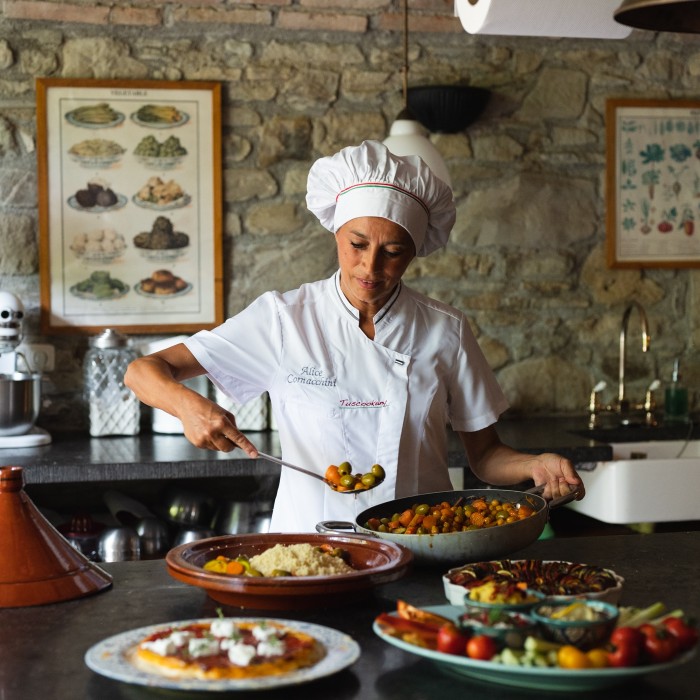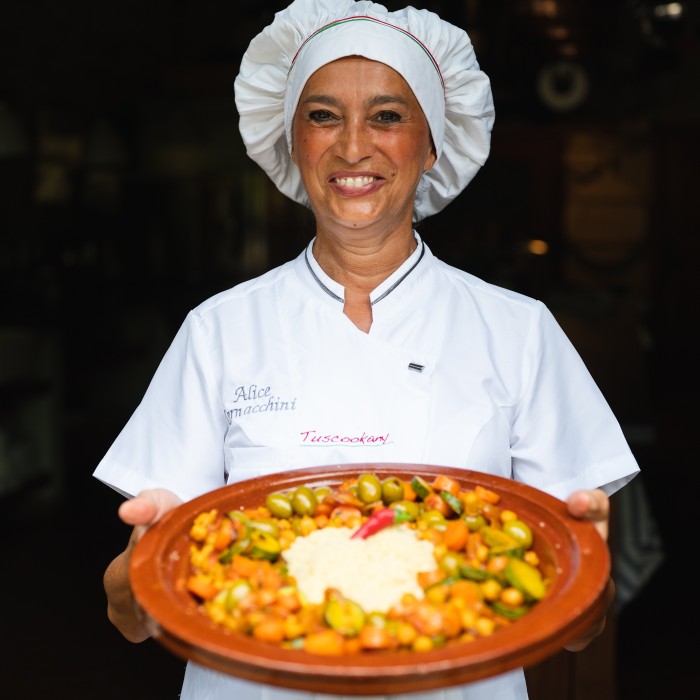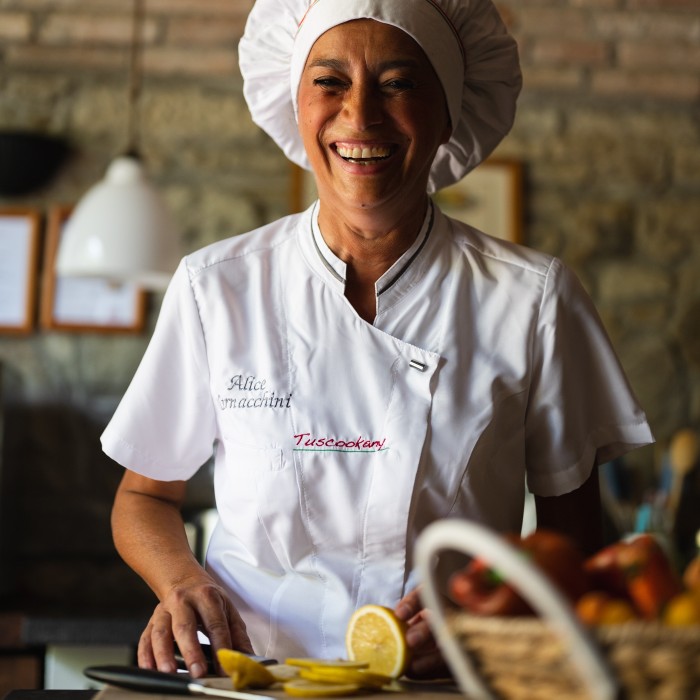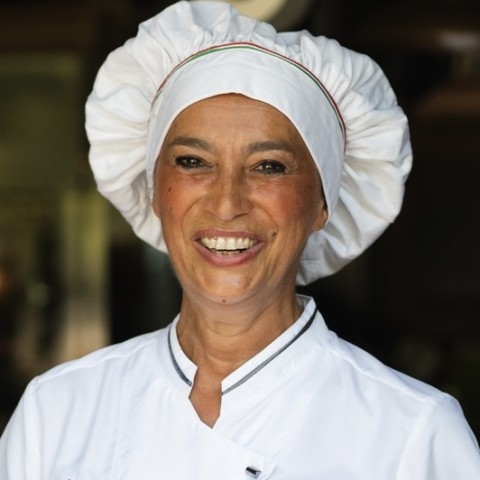 The Mediterranean menu has great variety and the Italian menu is everything you expected to make on a Tuscan cooking course.
In 2001, Alice and her husband, Alfonso, realized their dream of opening their own restaurant – "Le 3 Civette" – located in Parco di Lignano, a beautiful natural reserve park near Arezzo. Alice currently lives in the countryside of Arezzo with her husband, their son (Elia), and their dog (Byron).
Alice lives by two mottos when it comes to cooking. First, "Food tells a story." Every cuisine in the Mediterranean has a specific culinary history, so food has become an expression of that culture, history, and even politics. Alice will teach you the Mediterranean cuisine and also the special stories and their meaning in every ingredient used in the recipes.
The second motto Alice uses is "Cooking is an act of love." People express themselves through cooking. Even the same recipe, prepared by different people will be different. Emotion, joy, and love are added ingredients that every person has inside one's heart that cannot be measured or bought and Alice invites you to join her at the Mediterranean cookery course at Casa Ombuto to show her love for cooking and sharing this with you.
Alice teaches the Mediterranean classes at Casa Ombuto and for select weeks the Italian cookery course at Casa Ombuto
Alice's menu
Sample of Alice's menu for the Mediterranean cookery course at Casa Ombuto
Please note that you will be receiving a cookbook with over 100 recipes and the sample menus below is just an indication to whet your appetite! This changes depending on the season and group. If you have something special you have always wanted to learn to make our chefs are happy to see if they can plan this in too.
Black Crostini
Cheese and Bresaola stuffed rolls
Tomato Bruchetta
Fennel Orange and Olive Salad
Potato Gnocchi
Trofie Pasta with fresh Spinach
Ribolita
Tagliatelle with meat sauce
Trofi Pasta with Pesto and
Eggplant cheese sauce
Florentine T-Bone Steak
Roast Pork Loin – Arezzo Style
Veal Escalopes Alle Pizzaiola
Breaded Lamb
Ossobuco
Chocolate mousse
Grandma's Cake
Panna cotta with candied orange zest
Zabaione with strawberries
French Onion soup
Salade Nicoise
Quiche Lorraine
Chicken Provençale Provençale
Fish Stew Ratatouille
Provencal Rabbit with Tapenade
Sea Bass baked in a crust of salt
Chocolate fondant
Seasonal Fruit Flan
Summer Peaches
Upside down Apple tart
Ice Cream
Gazpacho
Meatballs with chopped almonds
Sangria
Tomato Anchovy Bread
Paella
Gilt head Bream baked in salt with Mediterranean herbs
Lamb shoulder with dried fruit
Salad of roasted red peppers
Crema Catalana
Eggplant Dip
Filo Pastry Egg Parcels
Laham Mishwi – Meat skewers
Tuna and Egg Brik
Falafel
Chicken Tajin with pickled lemons and olives
Lamb with Dates
Moroccan Lamb Stew
Almond Macaroons Orange
Fruit Salad
Mint tea
Other Mediterranean dishes
Fava bean Soup
Harissa
Bulgar Wheat salad
Tzatziki – Yoghurt and cucumber salad Turkish style baked eggplant
Have fun cooking!
What you can expect from Alice's menu
Come and have fun cooking with chef Alice, who will take you on a culinary journey across the Mediterranean making fresh food in season from the heart of Tuscany, across to the delicious French Provence, feasting on the Spanish delicacies before crossing the Mediterranean to North Africa to enjoy the spicy, pungeant dishes they have to offer.