Franco Palandra
Chef at the cooking school in Torre del Tartufo
Franco Palandra was born in a small village in the south of Italy, called Camigliano (near Caserta). At the age of 14 he enrolled at the National Hotellerie institute of Italy for a five year course and graduated when he was 19. During the summer vacations he worked in different parts of Italy in Restaurants and Hotels, studying the different regional Italian cuisine.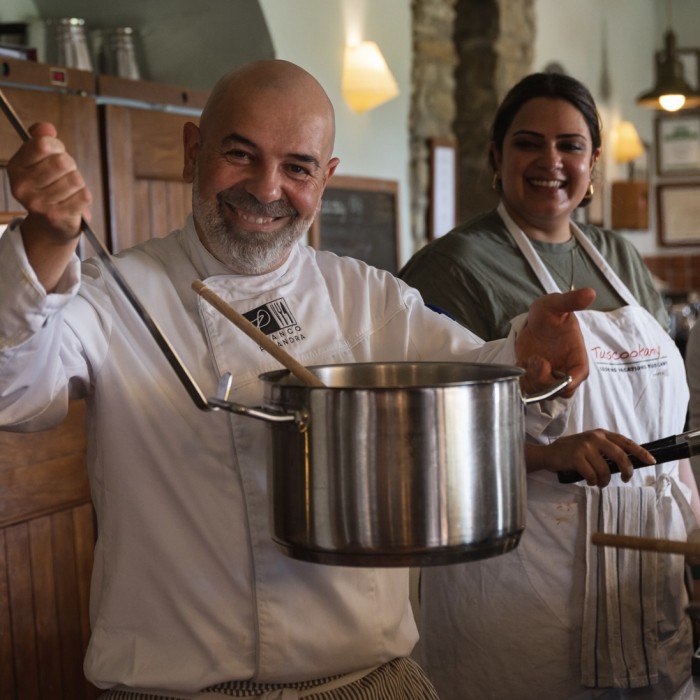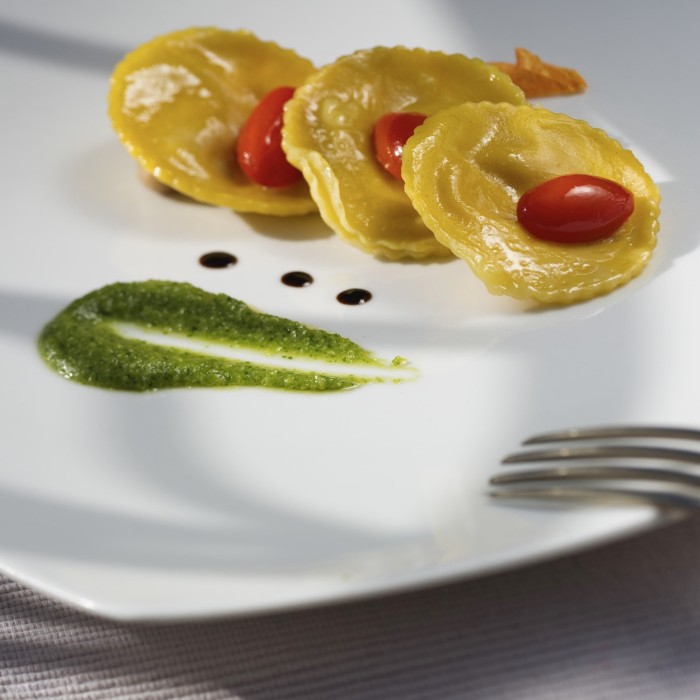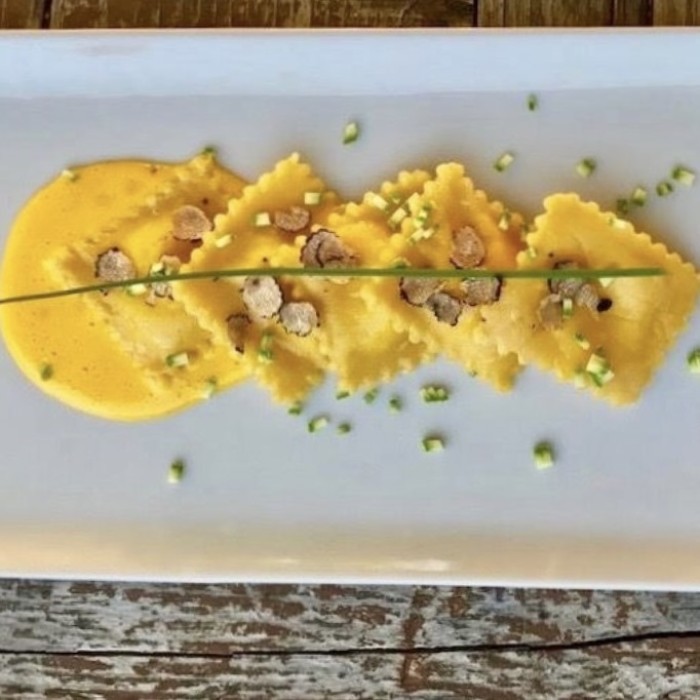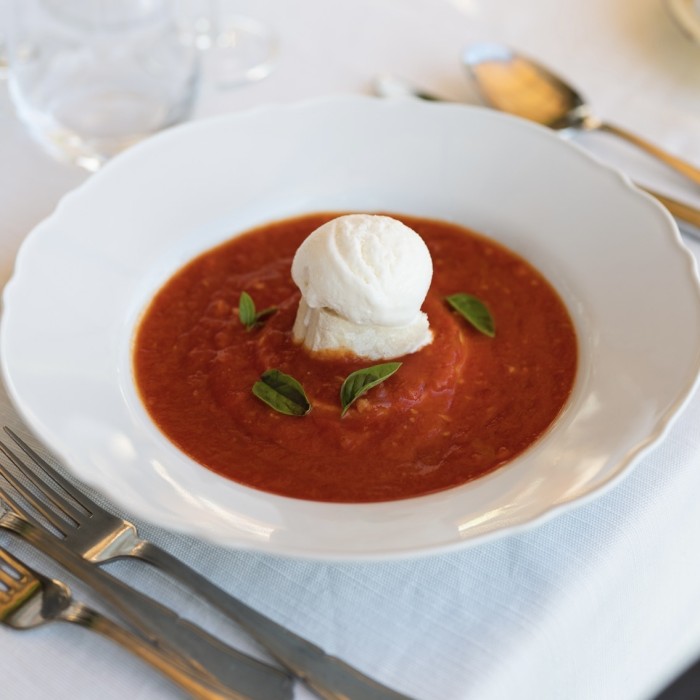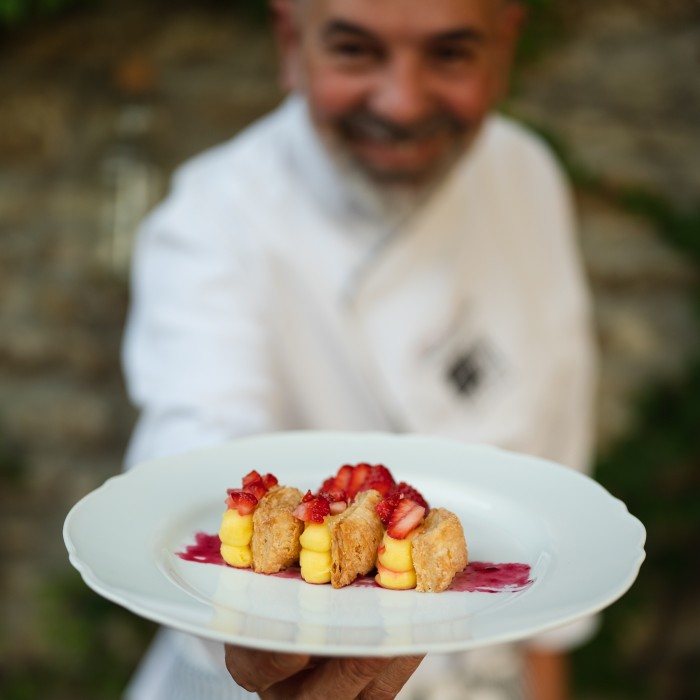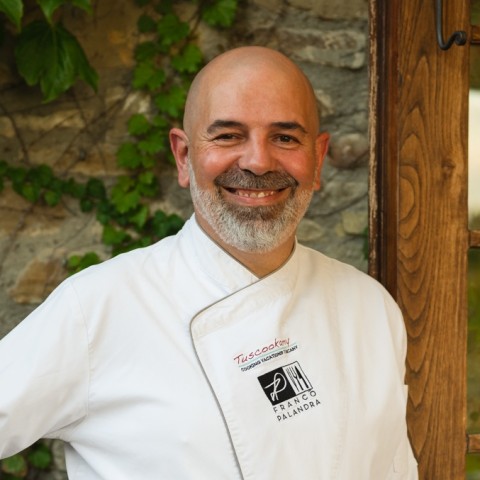 "A true passion to experiment and innovate"
After graduation he decided to travel and work in Europe to study the cuisine of other European countries and to learn different techniques. He worked in England as an assistant chef and learnt a great deal in the kitchen as well as how to speak English! Franco also worked in France, Switzerland and Greece on Rhode and has through his travels and experience given traditional Italian dishes an international character making his dishes truly special. This passion to experiment and innovate gave him the opportunity to work on board the Caronia vessel of the Cunard line.
Franco lives with his girlfriend (Paola) and his dog in Arezzo. He also does chef consulting for restaurants and travels internationally in the off season to promote and advise on Italian cusine. During his free time Franco loves doing freelance photography and doing long distance hiking.
Franco teaches the One Week Italian Cooking classes Italy and the Three Day Italian Cooking classes Italy at Torre del Tartufo. Author of the cookbook Tuscookany The flavours of Tuscany.
Franco's menu
Sample of Franco's menu for the Italian cooking classes in Italy
Please note that you will be receiving a cookbook with over 100 recipes and the sample menus below is just an indication to whet your appetite! This changes depending on the season and group. If you have something special you have always wanted to learn to make our chefs are happy to see if they can plan this in too.
Eggplant pudding with burrata cheese served with tomatoes sauce
Grilled and marinated vegetables with pesto and mozzarella on bell pepper sauce
Spinach pie with monkfish medallions and saffron sauce
Tuscan tomatoes soup with aged parmesan cheese gelato
Saffron and green asparagus risotto
Butter nut squash ravioli with butter and sage sauce
Potates gnocchi with fresh porcini mushrooms
Pappardelle pasta with meat and onion ragù
Pillows shape ravioli filled with truffle on savory zabaione
Pork tenderloin topped with pecorino and walnut crust
Braised beef shank in red wine sauce and black pepper
Guinea fowl with fresh grape and vinsanto sauce
Seabass fillet with almond and paprika
Rack of lamb with red onion olives and pine nuts
Panacotta with lavender and saffron
Franco's tiramisu
Raspberries and dark ciocolate tartlet
Zabaione semifreddo parfait
Carrot cake with white chocolate and cardamom gelato.
Have fun cooking!
What you can expect from Franco's menu
Come and have fun cooking with chef Franco, learn to roll out pasta the traditional way, bake your own pizza in our wood burningstove and make delicious four course Italian dinners to enjoy with your fellow cooks with wine pairings.
Franco offers:
One week Italian cookery course at Torre del Tartufo