Welcome to Tuscookany, cooking classes in Italy
Tuscookany cooking schools in Italy
Learn Tuscan cooking true Italian style and have fun doing it. This is your chance to enjoy hands-on Italian cooking classes in Italy while staying in a luxurious villa in the heart of Tuscany. Tuscookany was elected one of the top ten cooking schools in Italy by Observer newspaper. Benefit from the knowledge and passion of our local chefs teaching you all there is to know about Italian or Mediterranean cooking.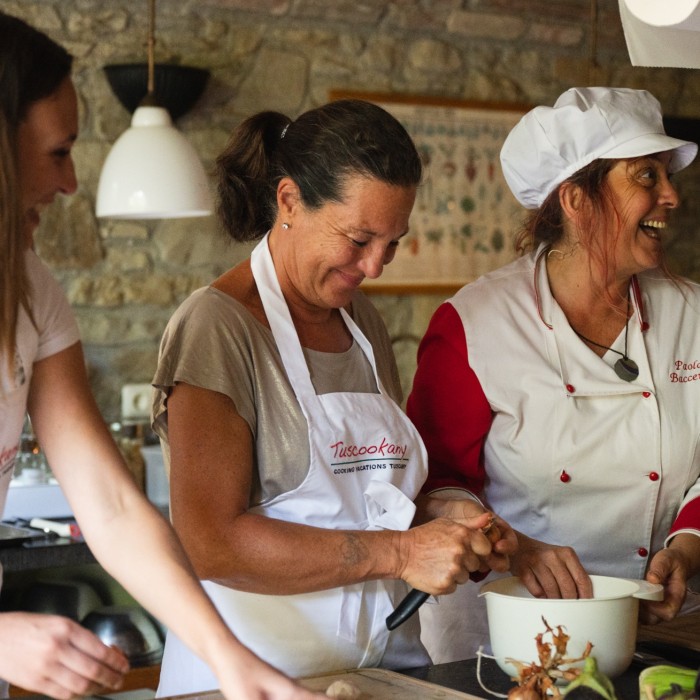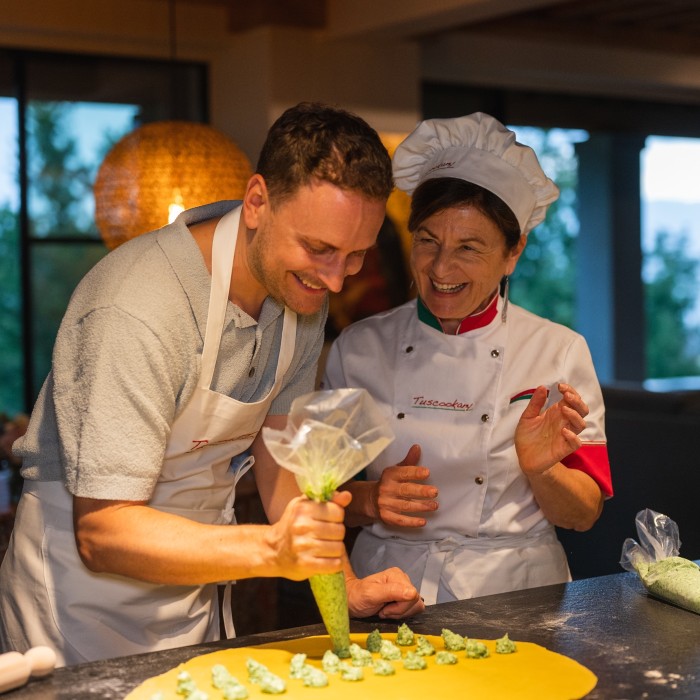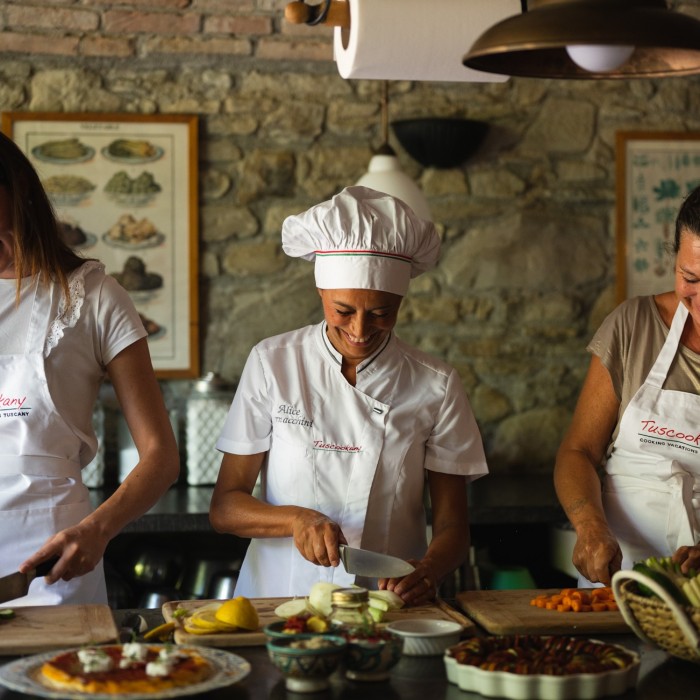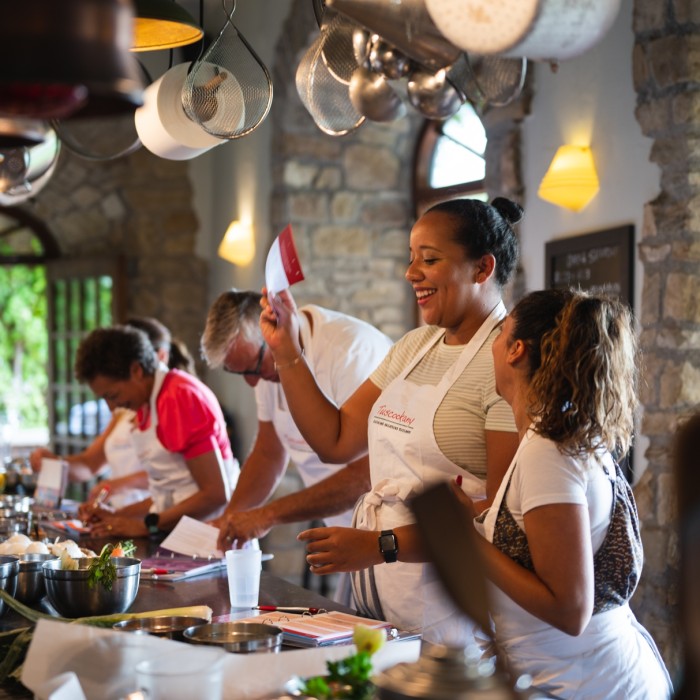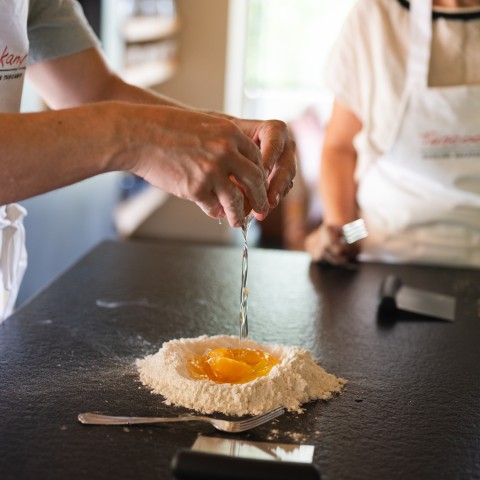 Vacation of a lifetime
Learn Tuscan cooking true Italian style and have fun doing it
The whole Tuscookany team is committed to making sure that your stay with us is unforgettable. We aim to offer you a cooking experience which is informal and fun and where you will learn to make wonderful dishes together with your fellow cooks from all corners of the earth. We have designed the course in such a way to make sure you have enough time to relax and enjoy the surroundings or go out sightseeing in Tuscany.
The Tuscany Cooking Schools of Tuscookany take place at Bellorcia, Casa Ombuto, Torre del Tartufo and Bellancino, all beautiful villas set in the Tuscan country side with breathtaking views. The villas are positioned on large, secluded estates and have recently been renovated to include modern comforts such as solar heated pools and hot tubs with beautiful surroundings which you can enjoy in your free time. Take a hike, book a massage or just enjoy the absolute peace and quiet. It's the perfect place for your Italian cooking vacation.
This is what we offer on your cooking holiday in Italy:
You will be cooking, dining, wining, relaxing, having fun and sleeping at Bellorcia, Casa Ombuto or Torre del Tartufo which are all splendid Tuscan villas. During a week or three days' cooking lessons in Italy you will not only learn some great new techniques, you will also make friends for life. It's the perfect way of learning to cook great food while discovering the regional culture and cuisine. We follow full Covid rules and regulations to ensure your safety during your stay.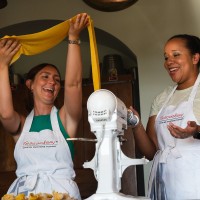 Fun and relaxing atmosphere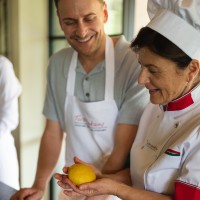 Recommended for Solo Travellers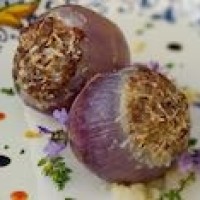 Full day culinary excursion
Reviews
How our guests experienced the Tuscookany courses
Reviews from our former guests made about their visit to Tuscookany on TripAdvisor, facebook, Twitter, Google, Chow and Yelp.