The time to harvest the authentic Tuscan liquid gold has finally arrived....
November 15, 2023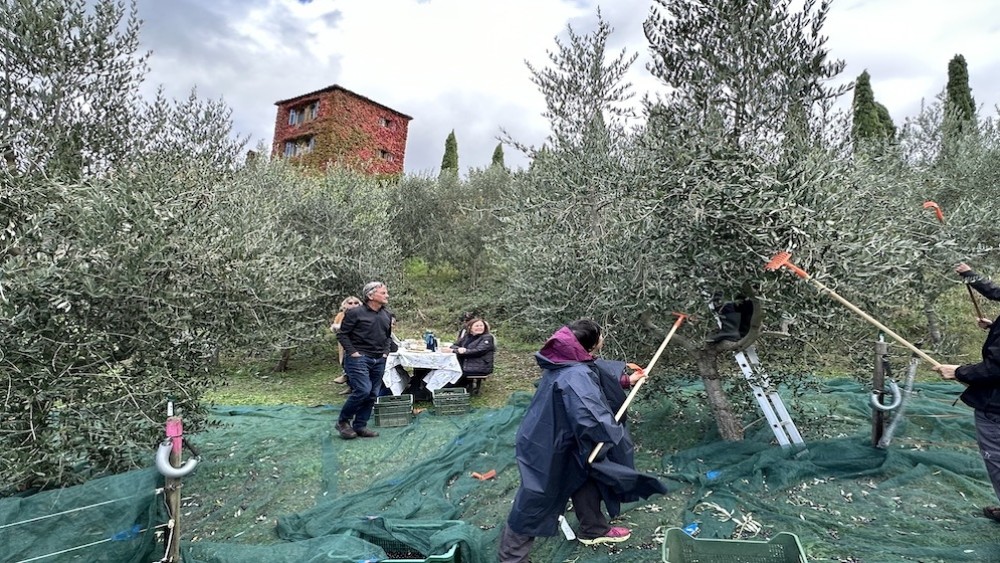 Once upon a time, nestled in the rolling hills of Tuscany, a magical transformation took place. It was the age-old alchemy of turning olives into liquid gold. A process that had been woven into the fabric of Tuscan history and culture for centuries.
The story began with the Etruscans, who settled in this picturesque region around 800 BC. They were the first to cultivate olive trees in what is now known as Tuscany. These ancient people recognized the potential of these small, unassuming fruits. As time went on, olive trees became more than just a source of food; they became a symbol of peace and wisdom, revered by generations to come.
Fast forward to the present day where every autumn the hills of Tuscany come alive for the harvest. The olive harvest is a time of great celebration and anticipation. Families and friends gather in orchards, ready to pick the ripest olives. This is a task that cannot be rushed as only the finest fruits will do. The olives are gently plucked from the branches, ensuring that only the best quality olives are used.
The harvest is just the beginning of the journey. The olives are washed and then crushed into a paste. It's here that the alchemy of olive oil truly begins. The paste is meticulously processed to separate the oil from the solids and water. In Tuscany the preferred method is cold-pressing. This is a gentle process that preserves the oil's flavour and nutritional value. No high temperatures are allowed to interfere with the transformation.
Tuscany is a land of diversity and its olives reflect this beautifully. Each variety contributes to the region's unique olive oil flavours, adding their own distinct chapters to the story:
Frantoio: The robust, slightly peppery oil with a hint of artichoke. It's a cornerstone of many Tuscan blends.
Leccino: The mild, fruity oil often chosen to bring balance and harmony to blends.
Moraiolo: The small, dark olives that produce an intense, spicy oil with a complex flavour profile.
Pendolino: The sweet, delicate oil that is perfect for drizzling over salads or dipping with fresh bread.
If you are interested in all the different kind of olives look out for one of our earlier blogs about the delicious fruit. "Different types and colours explained!"
In kitchens across the world, Tuscan olive oil is revered. It's more than just an ingredient; it's an essential character in the story of Tuscan cuisine. Chefs and home cooks alike reach for this liquid gold to enhance the flavours of fresh, local ingredients. From drizzling over salads to sautéing and frying, it elevates even the simplest dishes. Just a couple of drops of good Tuscan olive oil on a piece of toast can be a feast and if you add some tomatoes you are ready to go for a bruschetta!
Olive oil is so versatile it is even used in desserts! At the end of this blog there is a great example of this. The Guardian has some more unexpected ways to use olive oil in their blog. "Extra delicious! 10 easy, unexpected ways with olive oil"
However, the story doesn't end in the kitchen. Olive oil has long been celebrated for its medicinal benefits. It's a traditional remedy in Tuscany, passed down through the ages. Some of its healing powers include: Heart health, anti-inflammatory properties, antioxidants and promoting digestive health.
Of course, Tuscookany could not miss out on this magic! That is why, 7 years ago, the owners planted olive trees. Last month it was finally time to harvest some of these trees. We summoned all our staff and celebrated a day of picking olives. Our guests joined in and proudly returned home with a bottle of olive oil from our handpicked olives! Everyone worked together to pick all the olives we could. To no-one's surprise it was accompanied by a fresh chocolate cake. Of course, it wouldn't have been Tuscookany without it! The Tuscookany trees are still very young so we only harvested 37 liters of olive oil but it's a great beginning. Tuscookany has planted over 1300 trees so we anticipate greater volumes year on year. The olive presser told us that we had one of the best quality olives in the region that he'd seen. We have 5 different kinds of olives, namely: leccino, frantoio, reverse, bianchera and male. It truly was such a wonderful day!
If you don't have enough space for 1300 olive trees in your garden then here are some tips for choosing store bought oil, click here. "The Best Olive Oil You Can Buy at the Store"
From next season onwards Tuscookany will be adding one week cooking courses including the amazing olive picking experience and a visit to the olive presser to see the whole process. There will be limited weeks so don't wait too long before booking!
As promised, a dessert recipe with olive oil! This authentic olive oil cake is a fantastic dessert to serve with some forest fruits for any autumn celebration!
Torta all' olio di oliva
Ingredients
2 cups all-purpose flour
2 tbsp corn starch
1 tsp salt
1 tsp baking powder
½ tsp baking soda
1 cup light olive oil
1¼ cup milk
3 large eggs
1½ cup granulated sugar
1 tsp vanilla extract
½ cup lemon juice
Zest of 3 lemons
Confectioners' sugar, for dusting
Place a rack in the center of the oven. Preheat the oven to 350°F. Grease a 9-inch cake pan. Line bottom and sides with parchment paper OR dust it with flour.
Stir together the flour, cornstarch, salt, baking powder and baking soda in a mixing bowl until well combined.
Combine the olive oil and milk in a separate bowl.
Whisk together the eggs and sugar in a large mixing bowl until well combined. Stir in the extract, lemon juice and zest. Stir in the dry ingredients alternating with the olive oil mixture in two or three additions. Use a flexible spatula and mix only enough to ensure that the flour is moistened.
Pour the batter into the prepared pan. Bake until the cake is set and golden on top, for 45 to 50 minutes. The cake will have risen slightly and the top will spring back when lightly pressed with a finger.
Cool the cake for 20 minutes on a cooling rack. Carefully unmold the cake onto a serving plate. Allow the cake to cool completely. Dust with confectioner's sugar before cutting it into wedges and serving.
Variations: Use any kind of nut or non-dairy milk in place of the whole milk.
Substitute any kind of citrus juice and zest for the lemon juice and lemon zest. Or use a combination. Orange and lemon juice are common. Use limoncello or vin santo in place of the lemon juice too.
Orange flower water, rose water or grappa may be used in place of the vanilla extract.
Written by
The Tuscookany Team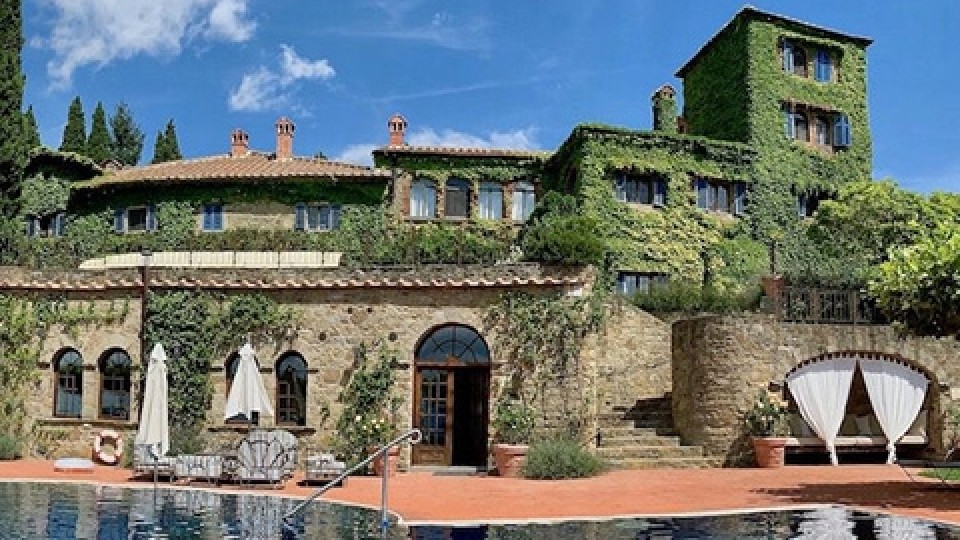 Interested in our cooking courses at one of our Tuscan villas?
Do you want to enjoy our Tuscany cooking classes with plenty of time to explore in your free time, all while staying in an amazing villa?
Reviews
How our guests experienced the Tuscookany courses
Reviews from our former guests made about their visit to Tuscookany on TripAdvisor, facebook, Twitter, Google, Chow and Yelp.