Have you always wondered why Tuscan bread tastes so bland?
May 25, 2021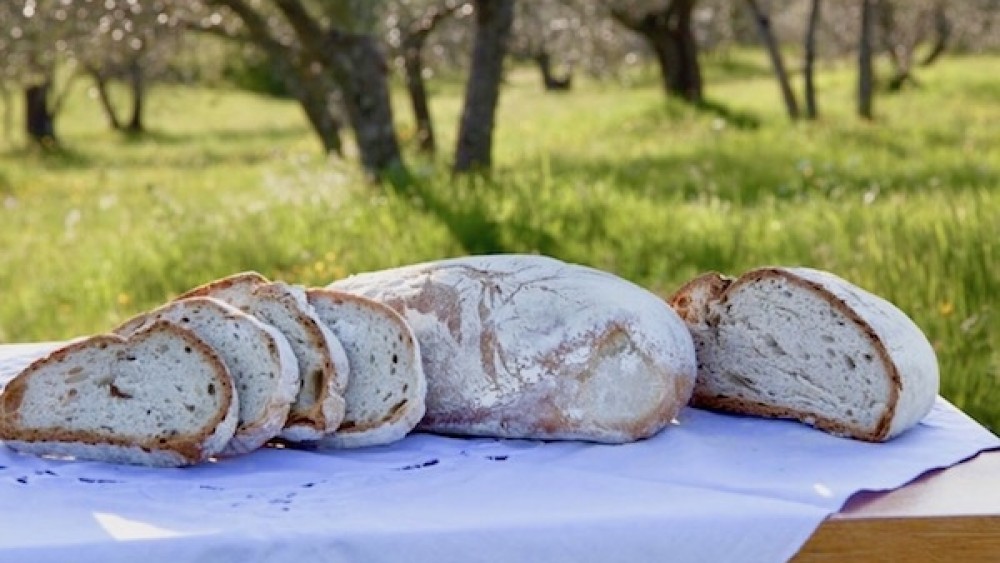 Have you always wondered why Tuscan bread tastes so bland?  If so, please keep reading this tasteless story!
If you've been to a restaurant in Tuscany you must have had a shock when you tasted the bread.  In contrast to all the tasty and delicious food the Italian cuisine has to offer, the authentic Tuscan bread has no taste at all.  The pale-crusted slices are bland and dry. How come?  And why do the Italians allow themselves to be associated with this?
Tuscan bread is intentionally made without salt.  Who knew that salt could make such a difference? The bread not only lacks depth of flavour without salt but the structure is much more delicate and chewy and it has a lighter crust. It is sometimes called pane sciocco. Sciocco means unsalted, but it's also a synonym for stupid.  Coincidence?
Salt was a highly prized commodity in the Middle Ages and therefore it was heavily taxed. Impoverished Tuscans (which was a large percentage of the population at that time) couldn't afford salt.  They therefore started making their bread without it.   
Another story that is told, perhaps a saltier one, stems from the historic rivalry between Florence and Pisa. During one of the feuds between the two city-states, the Pisan army set up a blockade on the Arno River to prevent salt shipments from reaching Florence. Undaunted, Florentine bakers kept baking – they just left out the salt! Salt-less Tuscan bread is really not intended for eating on its own. It's usually served along with the meal and is meant for mopping up thick, rich sauces. The bread doesn't compete with the flavours in the dish and therefore both are enhanced.  
Think about a delicious Bruschetta: Italian bruschetta: a delicious appetiser made at Tuscookany, the fresh tomatoes with garlic and basil can excel on their bland base to create a fresh and delicious, yet crusty, antipasti. 
Tuscan bread goes stale more quickly than other types of bread. When the stale bread is rejuvenated with liquid it becomes springy and not mushy which makes it the perfect left over bread.   Tuscans have used stale bread for hundreds of years to make simple peasant dishes more filling and to give soups a thicker consistency.
Hence you will find many recipes using stale bread throughout Italy.  One of our favourites to make is Ribollita, which literally means re-boiled. It is a left over vegetable soup cooked with stale bread that's so thick you need to eat it with a fork but, oh so delicious.  Read more about Ribollita here.  Six things you didn't know about the Tuscan Ribollita Soup.  Another delicious dish is Panzanella, an Italian salad with bread.   Here is a recipe Panzanella-Tuscan Tomato and Bread Salad.
We can learn a lot from the Italians in the light of food waste, so next time your bread has gone stale and you want to throw the bread away think of these recipes instead: 5 Italian Ways to Use Leftover Bread
When we, at Tuscookany, serve Tuscan bread at our Tuscan cooking schools we often get shocked reactions to the salt less bread when our guests taste it for the first time.  That is why we like to give them the above history and teach them how they should eat the bread in the best way possible.  Additionally if you want to learn to bake focaccia come and visit us!  Until then read our blog about focaccia: What is Italian Focaccia and their regional differences?  An extremely delicious bread that is definitely NOT tasteless!
If you want to experience the Tuscan bread for yourself, book your ticket to Florence right away and don't forget to stop at Tuscookany! If that's not yet a possibility here is a recipe for you to make it by yourself and don't forget to make a sauce to dip your bread into. Please let us know what you think!
For Biga:
? cup bread flour
¼ cup water lukewarm
¼ tsp dry yeast
For Dough:
3? cup flour
1¼  cup water lukewarm
Starter (Biga) – the night before
1. Dissolve yeast in lukewarm water. Add flour and knead into a ball. Place in a bowl, cover with a plastic wrap and a linen towel and allow to sit overnight.
Dough – the next morning!
1. The next morning the starter should have doubled or tripled in size.
2. In a mixer bowl add starter, lukewarm water and flour. Using a dough hook attachment knead for about 10-15 minutes slowly increasing the speed.
As a result you should get soft dough that easily comes together into a ball.
3. Give the dough a round shape and place it in a large bowl covered with plastic wrap and a tea towel.
Allow to rise for 1-2 hours or until it has tripled in size.
4. Turn the dough onto a floured surface. Dust it with a little more flour.
Using your fingers pat the dough down into a rectangle.
Fold the upper edges into the middle and roll the dough into a loaf starting from the top.
5. Transfer the loaf onto a baking sheet lined with parchment paper.
Score the loaf with a blade or a sharp knife and cover it with a linen towel to rise for the last time for about 30-40 minutes.
6. Preheat the oven to 450F.
7. Bake the bread for 15 minutes. Reduce the heat to 400F and bake for another 25-30 minutes.
8. Allow the bread cool on a wire cooling rack.
We'd love to hear from you. Please feel free to comment and share our post about Tuscan bread with your friends.
Written by
The Tuscookany Team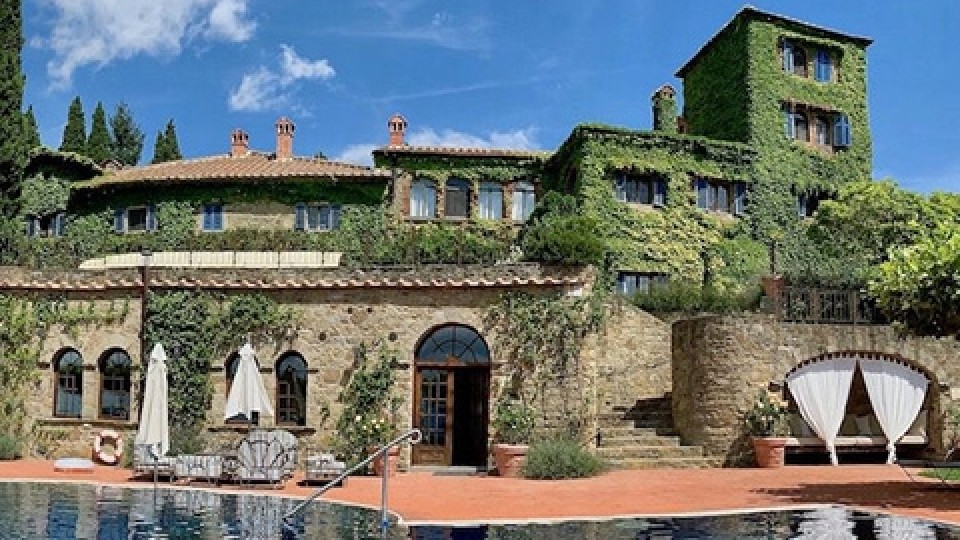 Interested in our cooking courses at one of our Tuscan villas?
Do you want to enjoy our Tuscany cooking classes with plenty of time to explore in your free time, all while staying in an amazing villa?
Reviews
How our guests experienced the Tuscookany courses
Reviews from our former guests made about their visit to Tuscookany on TripAdvisor, facebook, Twitter, Google, Chow and Yelp.