Slow Travel - Slow visit to Florence
April 4, 2015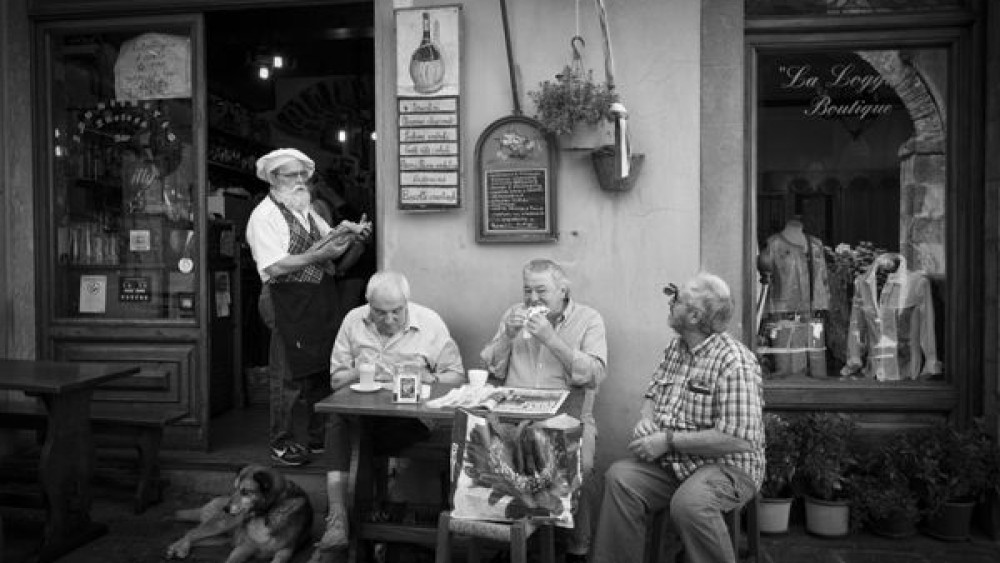 Slow Travel - slow visit to Florence
Travelling is not a simple geographical movement from point A to point B.
It is an experience that involves all the 5 senses: an enriching, emotional journey. It means swimming in flavours and colours, touching cultures and home cooking, losing yourself in histories and stories while spaces and places absorb every drop of your being. Too often, however, all this magic gets lost in midst of some form of rushed tourism. You just have to see as many things as you can, as fast as you can. You take hundreds of pictures to remind yourself you were actually there, even if you don't actually believe it. And while you rush through beauty, travelling never enters you, never conquers you… never changes you. You suddenly turn into a postcard collector, and you forget you could have been a traveller.
There is, however, an alternative:
It is called slow travel www.slowtraveleurope.eu It is a tourism that rediscovers travelling; a journey built on the idea that only slowness allows the traveller to really see and appreciate both cultural and physical landscapes, stress free www.huffingtonpost.co.uk. Slow travels are about emotions and aromas, voices and backgrounds www.magazine.wsj.com. Through the slowness of his own journey, the traveller finds himself in front of an ocean of details, all the little things that speed and postcards cannot catch. It is pure magic… and a lot of fun!
One of the best places to slow travel is Tuscany.
With all its small details and treasures. "But how do you actually slow travel", you might be asking. Let me show you: come with me, slowly through Florence, a place made of art and history, but also flavours, home cooking, smells and sounds, just like the region of which this marvellous city is the capital. This will be the perfect example, and also the first step of your slow travel through the magnificent Tuscany.
You will need a pair of comfortable shoes, because walking is always the best way to go slow, and it also the best way to be ready to discover every little dark corner. In a city like Florence, every street can hide an unforgettable masterpiece. In fact, for centuries the town has been an extremely important commercial, artistic and cultural hub. This is the place where the Renaissance was born, a source of never-ending inspiration for architectures and artists across Europe.
Begin your day with an Italian breakfast, enjoy a good cappuccino and a warm pastry. The wonderful Pasticceria Giorgio, which the people of Florence simply call Giorgio, will surprise you with its sweet masterpieces. You will find it in via Duccio da Boninsegna. Or you can always walk down to via Marconi, where you will certainly find a charming spot to enjoy the notes of your cappuccino. Find a table, sit and start a conversation with a real fiorentino, a local citizen. This is the best way to kick off your day and discover all the secrets unknown to the mainstream fast tourists.
Start walking through the city centre. Admire Palazzo Pitti and stop to be carried away by the beauty of the famous Giardino di Boboli, one of the most exquisite examples of Italian garden you will ever encounter. You will find fountains and caves, sculptures and other masterpieces: it is a real open-air museum. Forget about the camera and let the space guide you through its own perfection. Keep on walking, slowly. You can buy a focaccia in the little shop in via Giuseppe Verdi 36, it will take you about 15 minutes to get there. You should also taste some of the cold cuts that made Tuscany famous all over the world. They are excellent. The manager is called Pino, you can trust him. The prices are extremely fair and you will have the chance to experience the flavours of ancient traditions and real Italian home cooking.
Say goodbye to Pino and move towards the Basilica di Santa Maria del Fiore. It is one of the biggest churches on the planet: an immensely fascinating building with a façade made of pink, green and white marble. If Pino's food gives you enough energy, you will be able to climb the stairs and reach the top of the dome to enjoy a beautiful view of Florence. Inside the church, you can find the marvellous frescos painted by maestro Vasari. The church tower was designed by Giotto in 1334. Certainly, you can't miss the baptistery and its door, which was made by the sculptor-goldsmith Lorenzo Ghiberti. It is called La Porta del Paradiso, literally "Gates of Paradise": an overwhelming masterpiece made of wood and gold. According to the legend, Michelangelo himself said that the door was beautiful, like the gates of paradise, and that's where the name comes from.
You can spend the rest of the day walking through the renowned Galleria Degli Uffizi. A day won't be enough to absorb all the beauty you will find there. As a matter of fact, you can probably lose yourself in this incredible museum, where you fill find masterpieces of some of the greatest artists of the history of humanity, including Cimabue, Raffaello, Caravaggio, Leonardo da Vinci, Parmigianino, Rubens, Rembrandt. Words won't be enough to express the feelings that will assault you. The price of the ticket is 6,5 euro, and the building itself is worth the price. If you love art, this will be a lot of fun: a memorable experience.
When dinnertime comes around, you can choose a restaurant and enjoy a typical dish. Walk around the city centre, and let the magic of Florence guide you. A nice place is the charming Osteria di Giovanni, in via del Moro 22. The so-called osterie are typical Italian restaurants, often family owned, perfect for the adventurers who travel through Tuscany. When you sit at the table, before the starters, the owners will probably bring you a few exquisite tasty treats that will make you fall in love with life itself. I am talking about traditional Tuscan dishes, home cooking, maybe a little bit of ribollita or passata di ceci, or even a slice of local salami. When it comes to the first course, pasta is the unquestionable queen of  Tuscany. Try some homemade tortelli, they are delicious. You can also enjoy the classic bistecca fiorentina, if you are in the mood for a delicious second course. It is a very thick steak, perfectly cooked to be juicy, tasty and tender. And what about some roasted potatoes? They are the traditional side dish. Before the coffee, you have to try vin santo and cantucci, traditional Tuscan cookies served with sweet wine: a sublime experience.
If you are looking for something cheaper, you can always go to Beppa Fioraia, where a Tagliere Beppa, a mix of cold cuts, homemade jams, pate and other home cooked special treats, costs only 10 euro. A Chianti, the house wine, is always your best choice here. Of course, you can find many other osterie and restaurants. Ask around, the people of Tuscany are always more than willing to give you some tips and guide you towards a nice little place. They love their cities, and they are righteously proud of the local food.
After the dinner, relax and drink something in one of the many taverns you will encounter not far from the restaurant you chose. You will easily find one that offers live music, gorgeous wine, some more delicious home cooking and an unforgivable atmosphere. Have fun!
A day spent travelling slowly through a town or a village in Tuscany won't allow you to see everything, but it will certainly give you the chance to truly experience everything you see. Breathe in places and spaces, enjoy aromas and home cooking, and start the next day with new points of reference and a new wonderful journey… slowly. 
Please leave a comment or suggestions about Slow Travel? 
Written by
The Tuscookany Team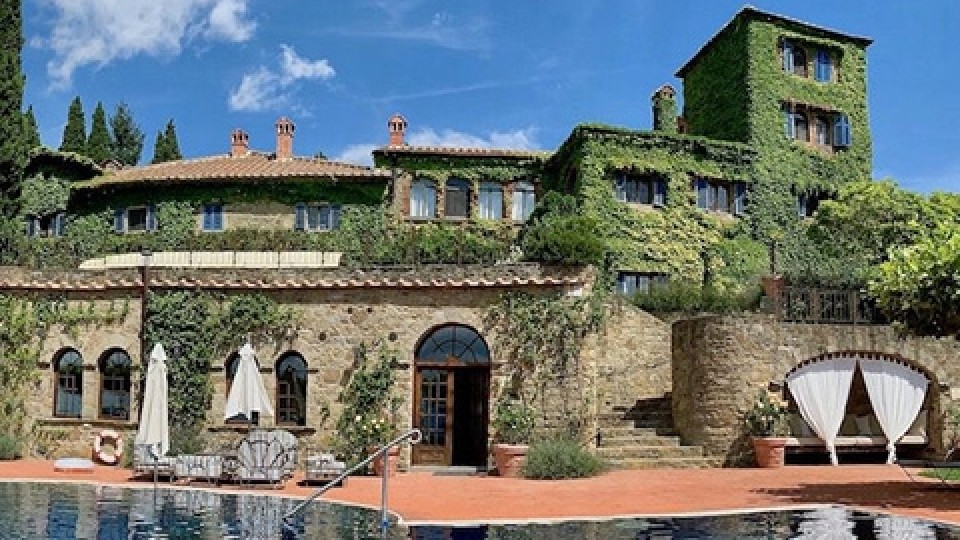 Interested in our cooking courses at one of our Tuscan villas?
Do you want to enjoy our Tuscany cooking classes with plenty of time to explore in your free time, all while staying in an amazing villa?
Reviews
How our guests experienced the Tuscookany courses
Reviews from our former guests made about their visit to Tuscookany on TripAdvisor, facebook, Twitter, Google, Chow and Yelp.