Tuscookany Recipe Baked Spaghetti with Eggplant
January 29, 2015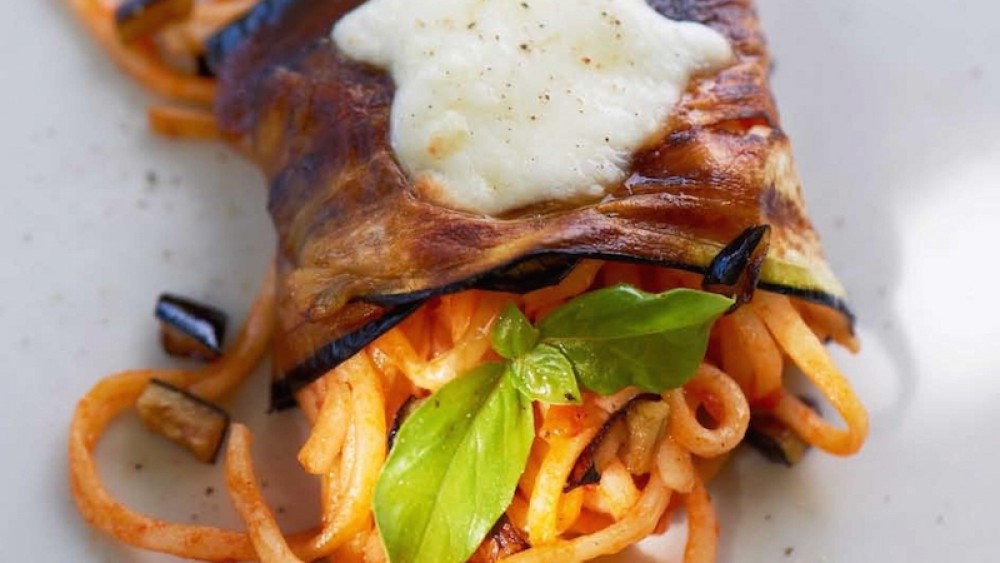 Baked Spaghetti with Eggplant
"Involtini di spaghetti alle melanzane"
INGREDIENTS:
250 g spaghetti
1 bunch basil
3 cloves garlic
½ litre home made tomato sauce
¼ cup olive oil
1 glass sunflower oil
2 medium size eggplants
1 handful grated parmesan cheese
6 small slices pecorino cheese
salt & pepper
PROCEDURE:
Cut 12 thin slices of eggplant and dice the rest.
Fry the eggplant slices and diced eggplant separately in hot sunflower oil and place on a paper towel to absorb the oil.
Chop the garlic and fry in olive oil. Cut the basil with scissors and add.
When the garlic reaches a golden brown colour add the diced eggplant and after a few minutes add the tomato sauce, keeping a little sauce on the side for serving. Cook for 10 minutes.
Boil the spaghetti in boiling water with salt. Boil for ¾ of the suggested time on the packaging, strain and add to the tomato sauce.
Remove from heat and add parmesan cheese and toss the pasta.
Place 2 slices of eggplant on the table, making a long strip.
Place some spaghetti in the middle (try to divide the pasta in 6 parts) and wrap it.
Once the 6 portions are made place on a baking tray and add a slice of pecorino cheese to each one.
Bake until the cheese melts.
Let us know how it worked out - you can add any questions or comments down below.
Have fun cooking!
Find more great recipes with pasta on Huffpost Taste or Food Network and the Tuscookany menus page

Written by
The Tuscookany Team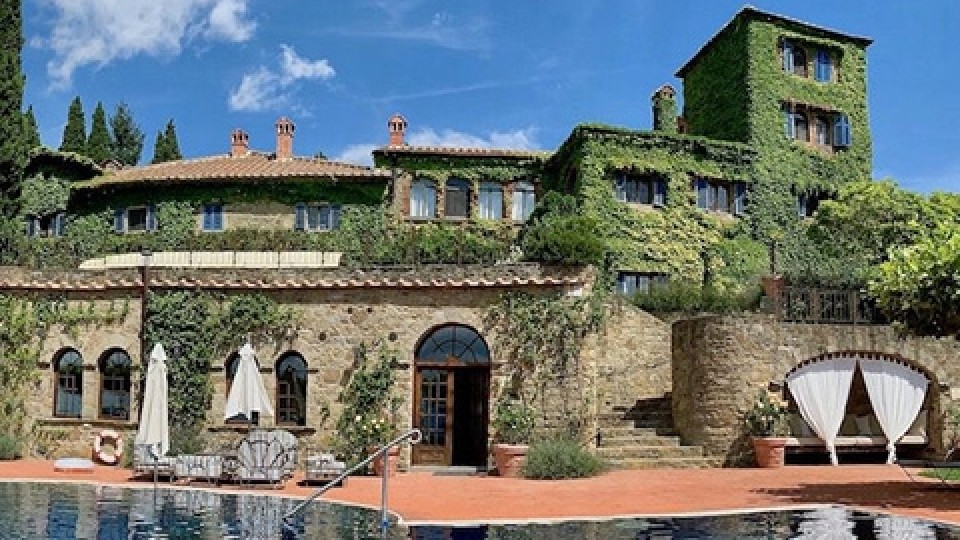 Interested in our cooking courses at one of our Tuscan villas?
Do you want to enjoy our Tuscany cooking classes with plenty of time to explore in your free time, all while staying in an amazing villa?
Reviews
How our guests experienced the Tuscookany courses
Reviews from our former guests made about their visit to Tuscookany on TripAdvisor, facebook, Twitter, Google, Chow and Yelp.