Italian bruschetta: a delicious appetiser made at Tuscookany
September 18, 2017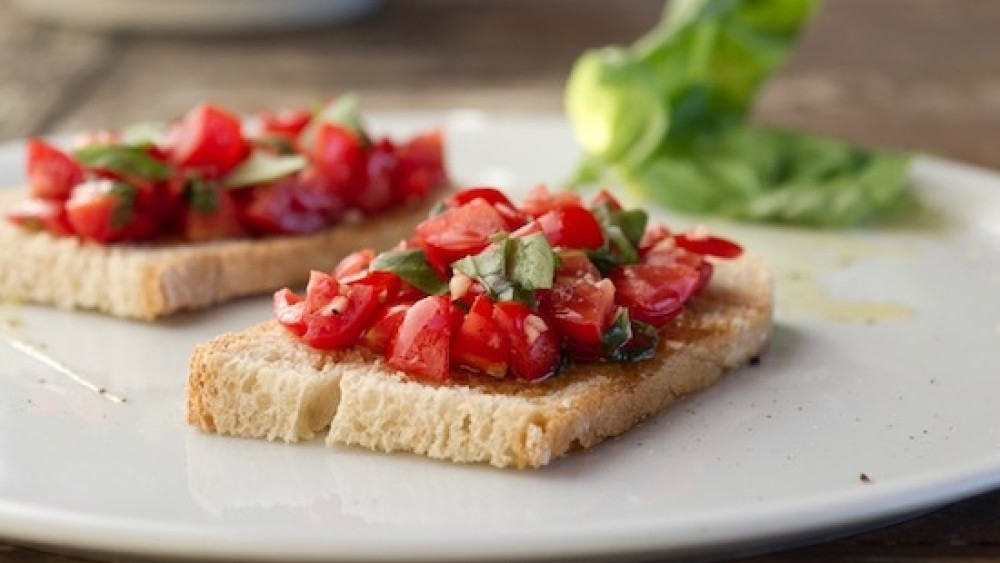 At Tuscookany we love bruschetta, the best Italian starter ever. Known outside of Italy, its name still confuses many. Learn how to pronounce and make it correctly.
Bruschetta is a traditional Italian starter dish, which consists of grilled bread, garlic, olive oil, salt and, very often, tomatoes. Different regions of Italy add their own "twists" to a traditional bruschetta by adding other veggies, cheeses or meat. However, the tomato bruschetta remains the most popular and the all time favourite variation.
Bruschetta is correctly pronounced as brew-sket-ta [bruschetta]. Many English speakers, however, tend to turn the "sch" into [ʃ] sound, which, quite frankly, drives most Italians mad. Therefore, if you do not want to fall out of favour with your Italian friends or, God forbid, our Italian chefs, you'd better learn it once and for all, that there is [sk] sound in the middle of bruschetta.
The name itself comes from the verb bruscare – "to roast over coals". It is said that originally olive oil producers used toasted bread to taste their freshly pressed olive oil. While bruschetta is thought to come from the Middle Ages, it is believed that it might be a lot older, going back to the Roman or Etruscan times.
Neutral unsalted Tuscan bread is perfect for bruschetta, as it absorbs the flavours of newly pressed extra virgin olive oil, ripe, sweet and juicy red tomatoes, aromatic fresh basil and ever-essential garlic. This is a match made in heaven. Bruschetta seems easy to make, and it is indeed not the most difficult meal on earth, but the freshness of the ingredients and right proportions make a huge difference. Therefore, while bruschetta can be made and eaten all over the world, it tastes nowhere better than in Italy.
Thanks to our chefs and our wonderful garden, here at Tuscookany we are lucky to enjoy amazing bruschetta. Provided you can easily find the right ingredients, we are sharing our Chef Laura's recipe with you here:
Laura's Tomato Bruschetta:
Ingredients:
6 fresh ripe tomatoes
6 slices country-style white bread
Garlic oil
Olive oil
2 cloves garlic
Salt and pepper from the mill
10 fresh basil leaves
Procedure:
- Slice the tomatoes in half and remove the seeds. Dice into small cubes (1/2 inch). Mince the garlic cloves. Tear the basil leaves into small pieces.
- Place in a bowl, add 3 tablespoons of olive oil, salt and pepper and stir
- Grill the bread on both sides. While it is still hot, brush one side generously with garlic oil, or rub with a peeled mashed garlic clove, and drizzle a thin stream of olive oil
- Top it with the diced tomato mix. Serve while still warm
And if you want to try a true Italian bruschetta, why not to come to Italy and join one of our cooking courses? Our Tuscookany chefs will be happy to share their secrets!
We'd love to hear from you. Please feel free to comment and share our post about Bruschetta with your friends.
Written by
Tuscookany Team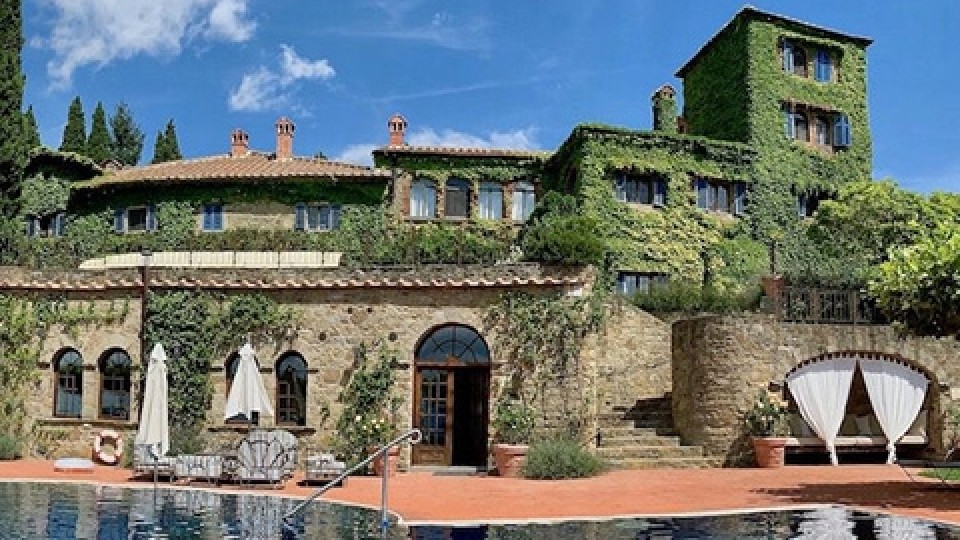 Interested in our cooking courses at one of our Tuscan villas?
Do you want to enjoy our Tuscany cooking classes with plenty of time to explore in your free time, all while staying in an amazing villa?
Reviews
How our guests experienced the Tuscookany courses
Reviews from our former guests made about their visit to Tuscookany on TripAdvisor, facebook, Twitter, Google, Chow and Yelp.