Aperitivo: an Italian tradition you're about to love
March 26, 2019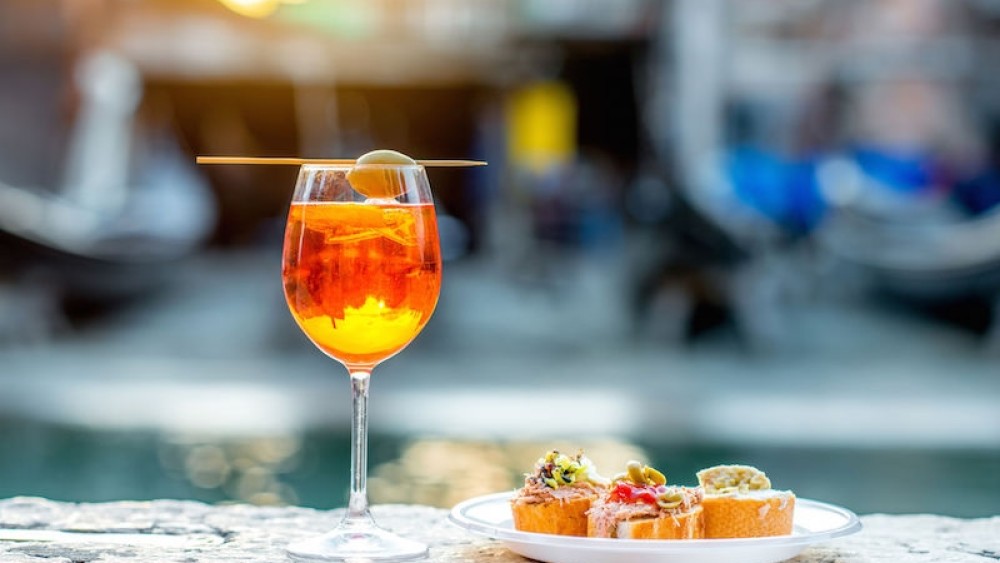 At Tuscookany, we love aperitivo: it is impossible to imagine the Italian cooking culture without it!
The Italian lifestyle is all about moments with friends and the Classic Aperitivo is no exception to the rule. According to Italians, having a pre-meal drink whets your appetite and this typically bitter cocktail goes well with salty snacks. Bars and cafés offering Aperitivi will be busy from about 6.00 pm to 9.00 pm and during this time you will either be brought a plate of Italian snacks and appetizers, or you will have complimentary access to a full buffet. Although the snacks are not meant to replace dinner, they certainly can. For example, if you are having plans in the evening to go to the ballet or royal opera, you can definitely indulge in an Italian cocktail with some snacks before entering your evening program.  Although Aperitivo is a traditional northern Italian phenomenon, the trend is catching on in the southern part of the peninsula as well. Florence, Arezzo in Tuscany and even Rome all have Aperitivo scenes and they are a great way to start your evening or wrap up your Tuscany cooking class!
History
Antonio Benedette Carpano who created one of the first types of Vermouth in 1786 is said to have invented the Aperitivo. The distiller claimed that his combination of white wine and spices stimulated the appetite and was therefore more suitable to drink before dinner than red wine. Antonio certainly marketed this aperitif effectively, as his vermouth automatically became one of the most popular Aperitivi. Did you know that in Milan they have their own version of the Aperitivo invention story? According to the Milanese, it was not Antonio Benedetto Carpano who started the tradition, but the Lombardian Gaspare Campari, the inventor of the, yes, you've guessed it, the famous Campari.
Aperitivo bites
When walking into an Italian Aperitivo Bar you will be amazed by the displayed foods ranging from bruschetta and olives to platters full of focaccia and even quiches and pizzas. Also indispensable in the Aperitivo scene are the finest cured meats and cheeses. Curious about the different kinds of cured meats? Among the most popular are Coppa, Cacciatore, Bresaola and Prosciutto crudo. All usually smoked and cured with a variety of spices, herbs and wine. They are definitely worth a try during your stay in Italy. More into cheese? Italian cheese platters are among the best in the world, with fresh burrata, pecorino and parmigiano. Want to learn more? Our cooking classes in Italy offer the ins and outs on the most delicious Aperitivo bites!
Aperitivo drinks
Among the famous Aperitivo drinks is the Negroni; its strong and fruity flavour is almost an inseparable part of the Italian culture. But did you know that Aperol Spritz is also one of Italy's most famous aperitif cocktails? The Spritz, invented in the 1950's by the Aperol brand to increase the sales of the liquor, made its comeback in the 2000's when actress Amanda Rosa Da Silva used the phrase "Happy Spritz, Happy Aperol" in TV commercials worldwide. Aperol is now among the best-selling liquors in Italy.
Making an Aperol Spritz is simple: fill a wine glass with ice, pour prosecco halfway up the glass, then pour Aperol to the rim of the glass and top with soda water. Garnish with orange to create the authentic Spritz. This 3-2-1 recipe is easy to make, yummy to drink and therefore perfect for late afternoon drinks in summer!
At Tuscookany, we understand the Italian kitchen but also the traditions. During the cooking classes in Tuscany, our chefs will teach you how to prepare a classic Aperitivo and even better: also, to enjoy them. Learn how to make the perfect Negroni or Aperol Spritz and accompany your cocktail with prosciutto, homemade focaccia, or bruschetta. After the Italian cooking course but before dinner there is room for a dip in the pool or time to relax and refresh. As the saying goes, 'when in Rome, do as the Romans do', we know that this time is also great for some Aperitivi while watching the sun go down under the Tuscan hills.
Enthusiastic about this Italian tradition? Come and learn to cook with us at Tuscookany cooking school while enjoying an aperitif accompanied by delicious Aperitivo bites.
Kind regards,
The Tuscookany Team
What would be your favorite Aperitivo at our cooking classes in Italy? We would love to hear from you in the comments!
Written by
Tuscookany Team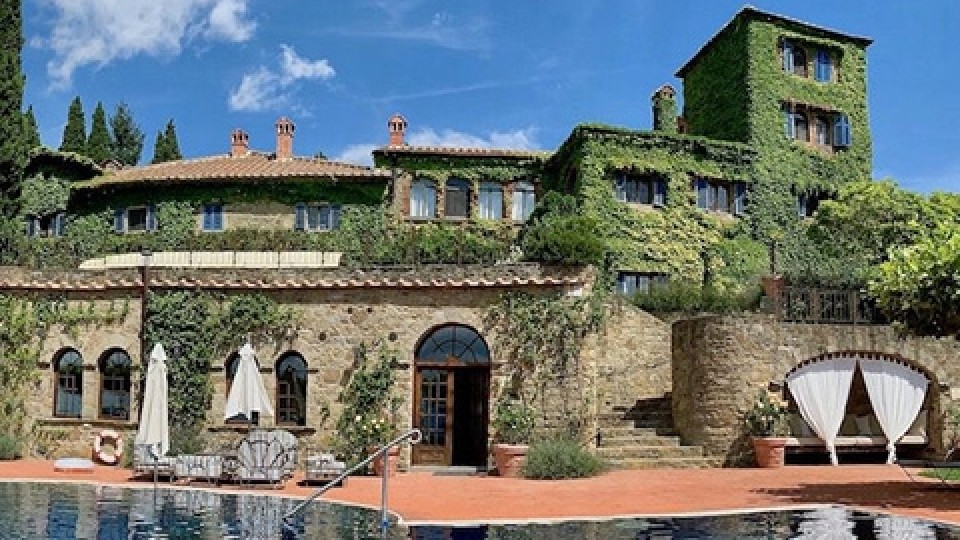 Interested in our cooking courses at one of our Tuscan villas?
Do you want to enjoy our Tuscany cooking classes with plenty of time to explore in your free time, all while staying in an amazing villa?
Reviews
How our guests experienced the Tuscookany courses
Reviews from our former guests made about their visit to Tuscookany on TripAdvisor, facebook, Twitter, Google, Chow and Yelp.