Are you wild about mushrooms? Get to know these wild mushrooms!
May 2, 2019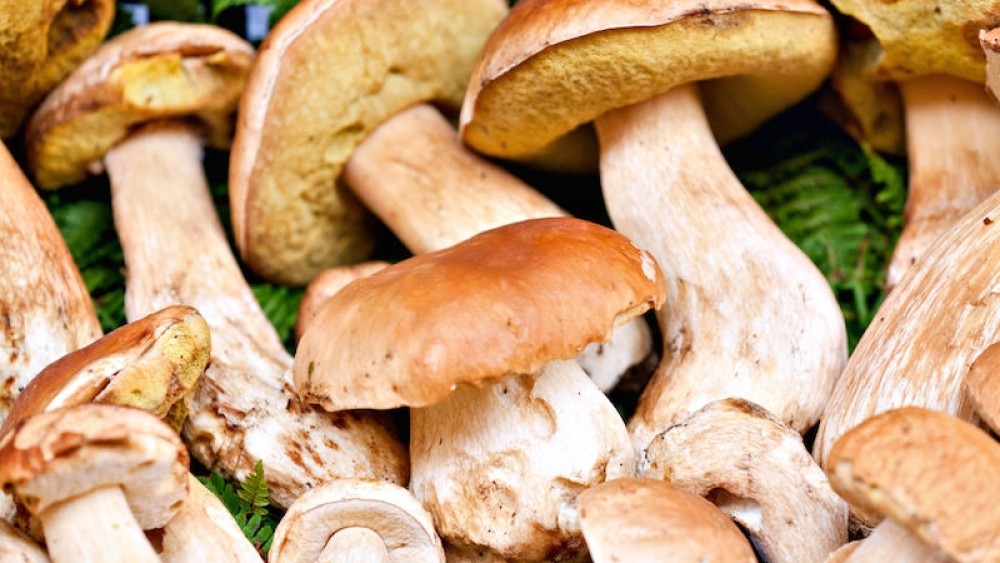 Get to know the ins and outs of cooking with wild mushrooms in Tuscany and what to pay attention to.
The sound alone has you guessing that "funghi" mushrooms are an Italian delicacy, however cooking with these funghi is not as easy as you think. Funghi is a word used to describe all types of wild mushrooms including well-known Porcini and Chanterelles mushrooms and truffles. The Italian kitchen is famous for the use of wild mushrooms in their Pasta's, meat dishes and Pizza's. Cooking with fresh wild mushrooms is definitely an experience you should try at least once while cooking an Italian dish. The exquisite difference taste between the cultivated mushrooms and the wild ones is remarkable. But never go outdoors to find these funghi by yourself! Always use a guide to help you "hunt" these mushrooms that has knowledge on the mushrooms and is trained in recognizing the most sought after varieties and discerning the poisonous types. And even though you come back from the hunt empty handed; this is also part of the adventure.
Edibility
The most common wild mushroom types are Porcini (known for their reddish-brown colour and woodsy flavour), Chanterelles (known for their trumpet shape), Pioppini and morels (known for their spongy look). A nice fun fact is that the ancient Romans called the Porcini mushrooms hog mushrooms as pigs were overly fond of the Porcini mushrooms as a food source. Therefore Porcini literally means "little pig" in Italian. Wild mushrooms are used in an infinite variety of dishes within the antipasti, primi piatti and secondi piatti. Even in the contorno (side dishes) Italians love to add mushrooms to increase the flavour and texture of the main dishes. But mainly the wild mushrooms are used in pasta and pasta-filled dishes such as tagliatelle, Fettuccine ai funghi and lasanga. The rich, heady and meaty mushroom flavours make the wild mushrooms a versatile ingredient for numerous dishes. As they give grace to an elegant stew or source as well. Therefore the dishes are often accompanied by a graceful red wine such as a Barolo.
Conditions
Weather conditions are the key factors in producing a good mushroom season, which requires a perfect combination of rain, sun, warmth and humidity. Therefore the peak season for mushrooms hunting in Italy is from April to early November. But as it stays warmer longer in the south, areas such as Calabria and Sicily seem to have great tasting mushrooms until late December even. Different mushrooms can be found in different places in the forest and in different types of forest. For instance; porcini and chanterelles mushrooms are mostly common in chestnut, pine or oak forests as these seem to have the most ideal habitat for the wild mushrooms.
Tuscookany
When you go out for mushroom hunting there are some things you should be aware of: always use baskets and not plastic while gathering mushrooms, mushrooms should not be washed when cooking them (just clean of the dirt), most wild mushrooms must be cooked before consumption and some even should be boiled before cooking.
In Italy, wild mushrooms are dried at home, often using wooden crates used for transporting fruits and vegetables. These mushrooms are spread out in the boxes and left to dry in sunny and warm places. Most important is to keep the mushrooms in a dry place, as humidity is the enemy of all dried mushrooms! Hope these tips help you to get your wild mushroom cooking spot on so you can amaze everyone with your new learnt skills. Want to practically learn how to gather and cook Tuscan funghi and get to know what dishes are best combined with these funghi? Try one of our Tuscan cooking classes by our Italian chefs, they will know all the tips and tricks and help you through the hassle. But do not forget; the fact that the adventure contains a whiff of danger and guessing is part of the allure.
Have fun cooking!
The Tuscookany team
Find below our delicious Mushroom risotto recipe for 6 persons:
Ingredients
- 400 g arborio rice 
- 1 small onion 
- 100 g porcini mushrooms 
- 1 l chicken or vegetable stock 
- 1 small bunch of chopped parsley 
- 1 glass of dry white wine 
- 100 g grated parmesan 
- 2 Tbs olive oil 
Directions:
1. Soak the Porcini mushrooms in lukewarm water for half an hour. strain and reserve the liquid.
2. Heat the olive oil in a frying pan, add the mushrooms, parsley and fry gently for a few minutes. Season to taste. Reserve.
3. Heat the stock in a saucepan.
4. Chop finely the onion, brown in a skillet with olive oil, add the rice and let it toast for a few minutes, stirring.
5. Add the wine and the Porcini liquid and let it evaporate stirring all the time.
6. Add the mushrooms and a few ladles of hot stock just to cover the rice. Simmer, stirring always until the rice has absorbed nearly all the liquid. Continue to add more stock as soon as the previous addition has evaporated.
7. When the rice is cooked ( 35 minutes or thereabout ), remove the pan from the heat, mix in the parmesan and serve immediately. 
Written by
Tuscookany Team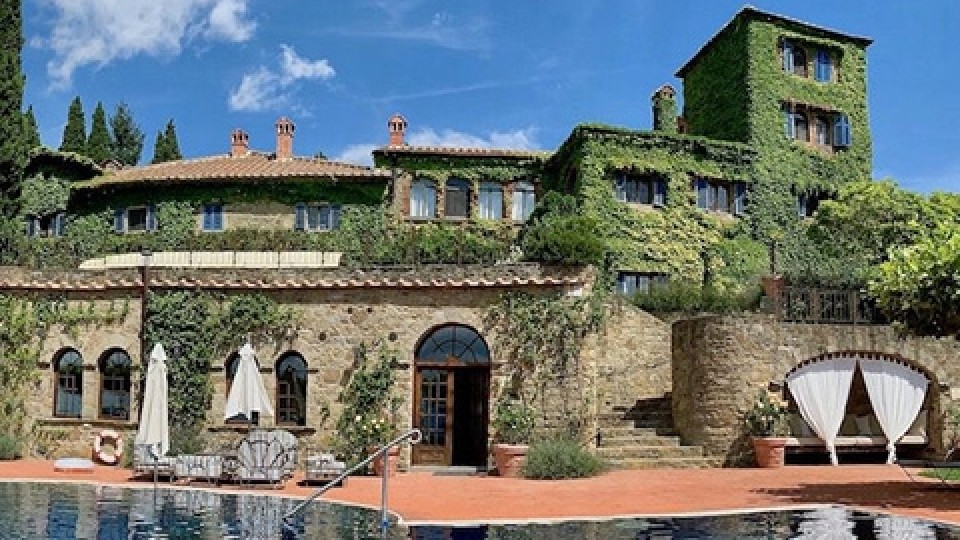 Interested in our cooking courses at one of our Tuscan villas?
Do you want to enjoy our Tuscany cooking classes with plenty of time to explore in your free time, all while staying in an amazing villa?
Reviews
How our guests experienced the Tuscookany courses
Reviews from our former guests made about their visit to Tuscookany on TripAdvisor, facebook, Twitter, Google, Chow and Yelp.