Ravioli with butter and sage sauce; a marriage made in heaven!
May 19, 2017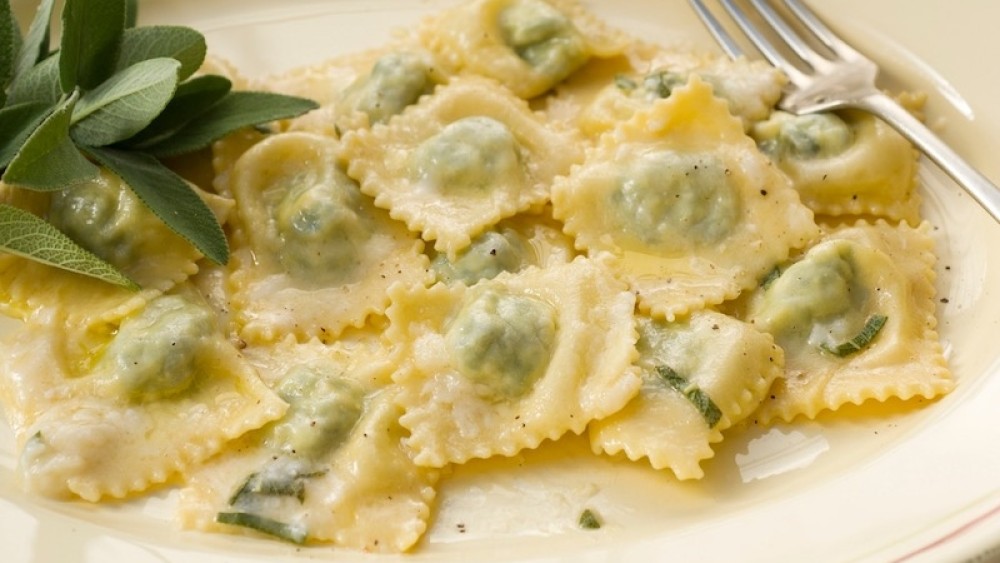 Read more about traditional stuffed pastas in our latest blog and come and join us here at Tuscookany - Cooking vacations in Tuscany to make many variations.

Stuffed pasta is one of the legendary cultural classics around here in Tuscany. Now, when I say "one" I actually mean "many". In fact, there are so MANY recipes requiring some shape or form of stuffed pasta you would be amazed. Starting with the marvellous cannelloni going all the way down to the myriad of different flavours and representations the famous ravioli has brought to the table. Another reason why this is such an important cornerstone in the Italian culture is related to the fact that stuffing pasta - i.e. making ravioli/tortellini/casoncelli/fagottini/etc. - is a delicate process grandmothers teach to their daughters and granddaughters; a ritual passed down from generation to generation. Well, we also do it at Tuscookany but we always remind our guests that this is sacred territory: stuffing pasta is a BIG deal in Italy. Imagine this: flour on the table, sun outside, the ingredients placed in different bowls, a pestle & mortar for the spices, a rolling pin for the pasta… you know magic is about to happen!
When it comes to choosing the ingredients to compose the actual filling, you kind of make your own rules - from pork to chocolate and squash to mushrooms. Every corner of Italy has its own favourite fillings, which are often related to extensive traditions and the freshness of the seasonal ingredients. There is, of course, a combination made in heaven. One that has become extremely popular around Italy and indeed around the world: spinach and ricotta. The green flavour of the spinach combined with the creamy deliciousness and lightness of ricotta cheese produce an irresistible combination that can be enjoyed by those who love to eat and those who want to lose some weight. As a matter of fact, ricotta is extremely digestible and light as a feather. It is a whey cheese you can make yourself at home by combining 1 litre of warm milk with the juice of 1/2 a lemon and salt. Even vegetarians cannot find a good excuse to avoid this beauty. To finish it off, add a little butter and sage to your spinach/ricotta ravioli and that is all you will ever need to impress your guests: simple and unbelievable. Of course, you can always do more, if you are in the mood for some art!
Spinach and Ricotta Roll
This is precisely what it sounds like. Prepare the stuffing with butter, onion, spinach, ricotta and, if you want, a little egg and some Parmesan cheese. Spread the mix on a sheet of pasta, roll it and cook it for 45 minutes in the oven. Wait until it gets crispy, slice it and serve it with tomato sauce and pepper!
Lumaconi Pizzaiola
Go out and get some lumaconi! They are one of the shapes of pasta Italians love the most: big snails, literally. This time around, combine spinach, ricotta, nutmeg, salt and pepper. This is for the filling, of course. At the same time, you need a tomato sauce made with tomatoes, olive oil, garlic, a little oregano and pepper. Get ready with diced mozzarella too. Now, cook the pasta and place the lumaconi in a baking dish. Fill each "snail" with the stuffing and cover them with the tomato sauce and add the diced mozzarella. Allow it to crisp up in the oven for about 20 minutes at 190 degrees and you will find out what "miracle in the kitchen" really means.
Conchiglioni
Now, this is just pure fun. Cook your conchiglioni (big shells in Italian, a type of pasta). As you do so, prepare the stuffing with spinach, ricotta, salt, pepper and parmesan cheese. Fill the conchiglioni one by one with this divine combination. Place them in a buttered pan, add bechamel sauce and bake it all for 20 minutes at 230 degrees celsius. Trust me, this is delicious.
Are you ready to come to Tuscookany and allow us to teach you, in our cooking classes, the many variations of stuffed pasta which you can enjoy together with your fellow cooks together with delicious wine pairings!
We'd love to hear from you. Please feel free to comment and share our post about traditional stuffed pastas with your friends.
Written by
Tuscookany Team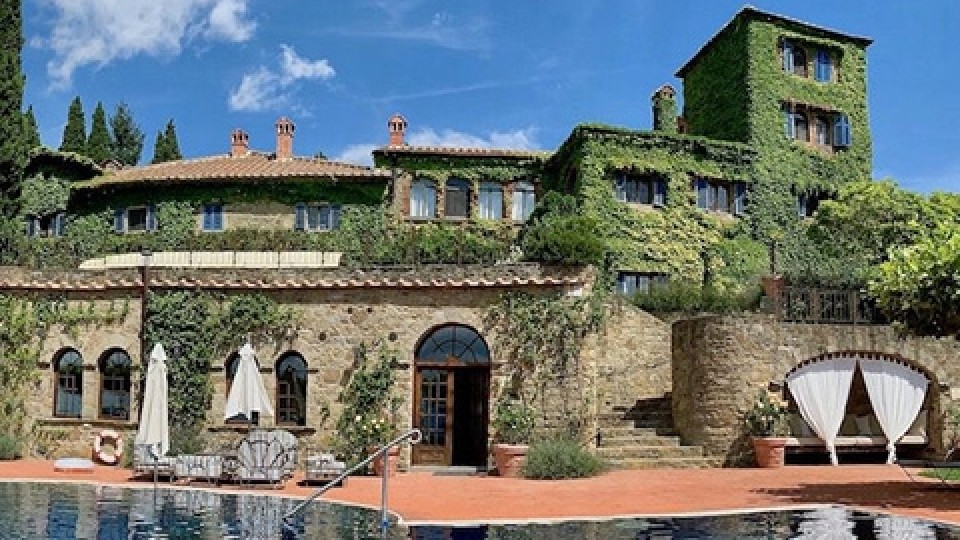 Interested in our cooking courses at one of our Tuscan villas?
Do you want to enjoy our Tuscany cooking classes with plenty of time to explore in your free time, all while staying in an amazing villa?
Reviews
How our guests experienced the Tuscookany courses
Reviews from our former guests made about their visit to Tuscookany on TripAdvisor, facebook, Twitter, Google, Chow and Yelp.