Who knew we had to prepare our stomach for food with.....little finger food! Learn everything about antipasti, the first course of a traditional Italian meal, in this blog!
September 30, 2022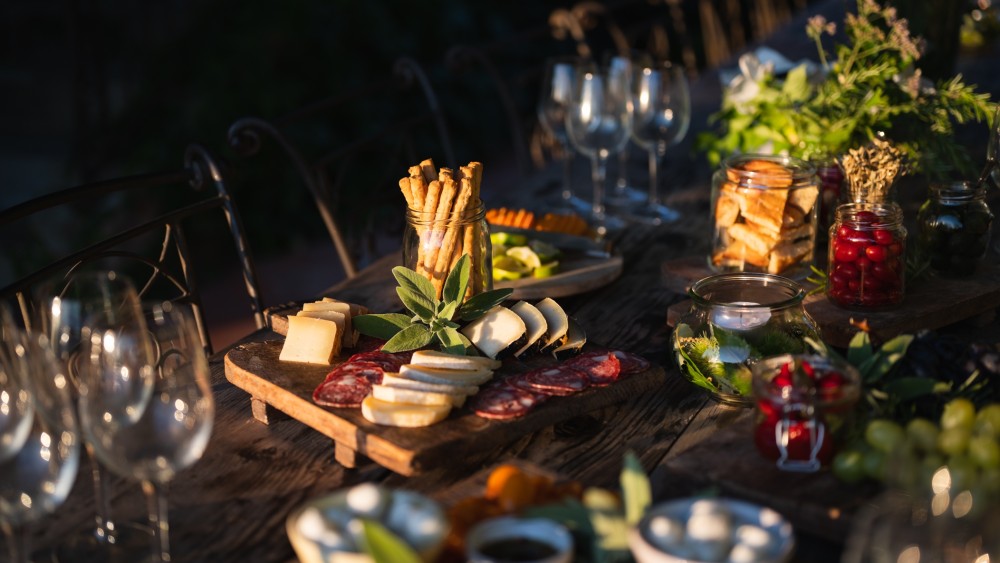 Antipasti is the first course of the traditional Italian meal that consists of little dishes made to be shared. And, of course, to be accompanied by a glass of Italian wine!
The literal translation is 'before the meal' – not 'before the pasta' as you might assume! Coming from the Latin 'ante'– meaning 'before', and 'pastus' – meaning food. Just make sure that you never accidentally say; antipasta! Were you ever confused about the difference between antipasti and antipasto? Well, you are not the only one, but don't worry, there is a simple explanation. Antipasti is simply the plural form of antipasto. These traditional Italian appetisers can be categorised into four different groups: meats, olives, vegetables, and cheeses, however the rules are not so strict! It can be composed of any type of food, and often contains ingredients that are good for pairing with wine or spirits. Popular additions are fruit or seafood, depending on the Italian region.
Get inspired by this New York Times recipe. Antipasti are often comprised of a colourful dish with rich flavours and bite-sized morsels of food making it a perfect precursor to any meal, particularly in restaurants. The colour and flavour of the foods in antipasto are important considerations for the presentation and, of course, in the pairing with the meal that will follow. Therefore, antipasti are considered the first (sometimes second) course of a traditional Italian meal. Read our blog on all the courses to understand what I mean.
The word 'antipasto' was first used in the 16th Century. This Italian dish was quite similar to the French hors d'oeuvres and Spanish tapas, where small bites were served at the start of the meal. It was meant to just stimulate the appetite and not fill the stomach. Whilst it was not meant to be filling it was supposed to engage with all of your senses. The combination of flavours in an antipasto engages all aspects of our tastes from sweet to salty to sour to bitter to umami. In addition, there were many textures present in an antipasti presentation. Back then, meals included several courses and wines, and went on for hours (not much has changed in the Tuscookany mind set!!). Even though the food wasn't always extravagant, the diners always relished it. Today the antipasto course remains fundamental to Italian dining, largely due to the beliefs concerning digestion and the importance of prepping the stomach for foods, and temperatures, to come.
The contents of an antipasto vary greatly according to regional cuisine. Different preparations of saltwater fish and traditional southern cured meats (like soppressata or 'nduja) are popular in the south of Italy, whereas in northern Italy it is common to serve different kinds of cured meats and mushrooms and, especially near lakes, preparations of freshwater fish. The cheeses included also vary significantly between regions and backgrounds, and include hard and soft cheeses.
For us at Tuscookany, antipasti are not only preparing your stomach for the upcoming meal, but it is the start of getting together. As you can read in one of our earlier blogs: food brings people together! There is no better way of doing this than sharing finger food and small dishes accompanied by a glass of wine or cocktail. This is the moment our senses and our conversations are triggered. As we are located in Tuscany, we hold on to the central Italian traditional dishes of the antipasti. For example: caprese salad with prosciutto, eggplant, a platter of assorted meats and cheeses which include prosciutto, salami, gorgonzola, and fontina. Of course, we cannot forget the olives and lastly, one of our favourites, stuffed peppers.
This wouldn't be a Tuscookany blog if we didn't give you some recipes to try on your own so here you are!
Tuscan Black Crostini:
Serves six
- Tuscan bread (a couple of days old)
- 400 g (14 oz) of chicken livers
- 1 clove of garlic
- 1 small red onion
- a few sage leaves
- 100 ml (1⁄2 cup) of Vin Santo or white wine
- 1 tsp of anchovy paste (to taste)
- 60 g (2 oz) capers (if pickled, rinsed & dried)
- juice of half a small lemon
- vegetable or chicken broth
- extra virgin olive oil
- salt
- pepper
- Put oil, garlic, sliced onion, livers, sage, salt and pepper in a covered skillet and cook slowly over a low heat for 15–20 minutes. Stirring occasionally.
- When cooked, chop with a knife and return to the skillet over a low heat until it begins to stick slightly, then add the Vin Santo or white wine, and cook for 5 more minutes.
- Chop the capers in a mixer and add to the mixture along with the anchovy paste (to taste). Allow to cook for another 3 minutes.
- Squeeze in the lemon and cook for a further 2 minutes. If the mixture is too thick, add a little hot broth.
- Slice the bread and dampen with the warm broth, then coat the surface with a layer
of salsa.
Cabbage with slices of bread:
Serves four
- 2 heads of black cabbage
- 4 whole slices of home-style bread
- 1 clove of garlic
- extra virgin olive oil
- salt
- pepper
- Trim and wash the cabbage, cook in a saucepan with boiling salted water for half an hour or so.
- Meanwhile, cut four large slices of bread with crust, toast them and rub with a clove of garlic.
- Dip the slices quickly in the cabbage cooking water then lay them on a tray or directly in the bowls.
- Place some drained cabbage on each slice. Dress with plenty of oil and dust with pepper.

Written by
The Tuscookany Team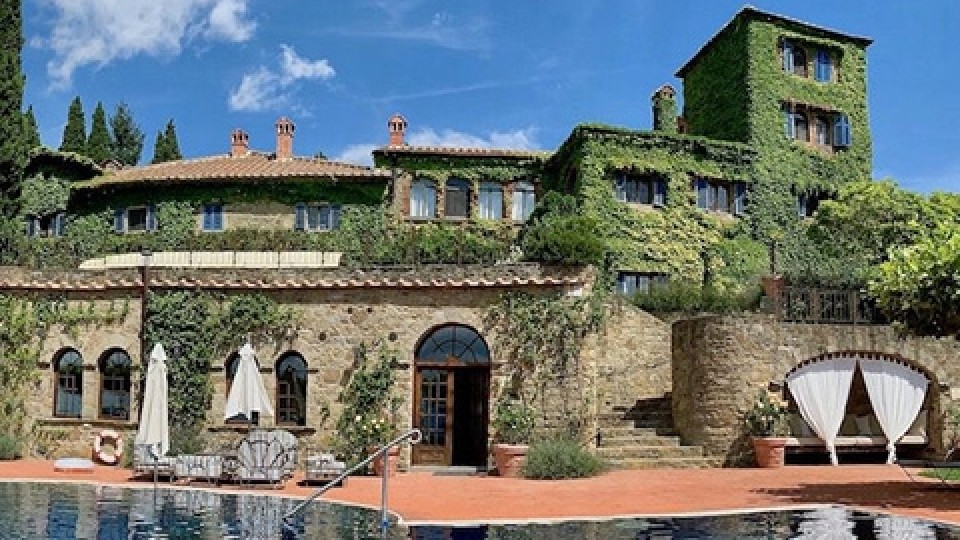 Interested in our cooking courses at one of our Tuscan villas?
Do you want to enjoy our Tuscany cooking classes with plenty of time to explore in your free time, all while staying in an amazing villa?
Reviews
How our guests experienced the Tuscookany courses
Reviews from our former guests made about their visit to Tuscookany on TripAdvisor, facebook, Twitter, Google, Chow and Yelp.