Bringing food to the table helps to bring people together
July 6, 2019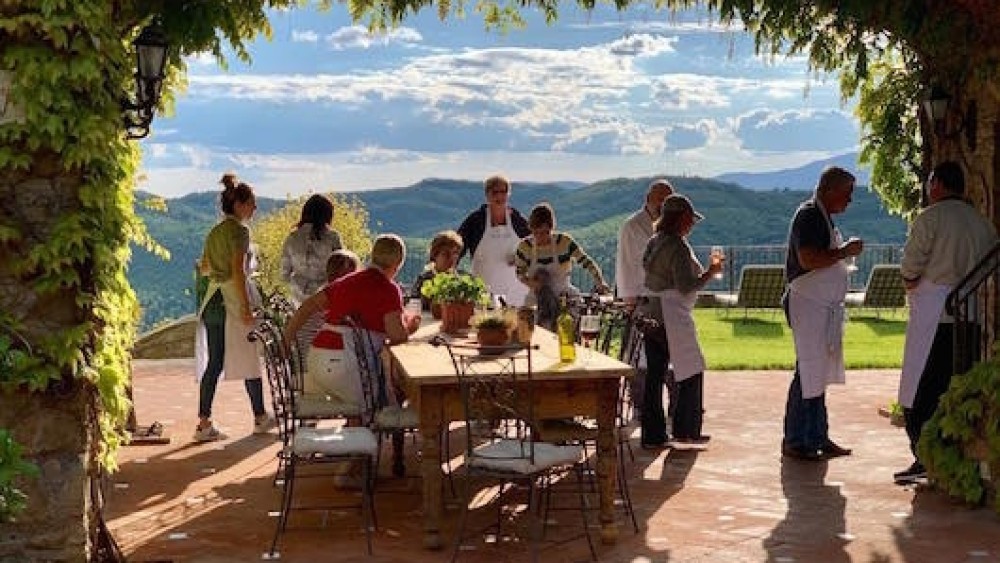 There's more than just the food on Tuscookany's menu
George Muller quipped that the only problem with eating Italian food is that five or six days later you are hungry again! Perhaps it is true that often, Italian food is rich and delicious, but if one starts off thinking that a week spent cooking in Tuscany is only about feeding one's stomach, that's the start of the problem. At Tuscookany, the food is only one part of the menu. Other ingredients are the camaraderie and the juicy memories, the fragrant friendships and the mouth-watering and delicious experiences that will stay with you for the rest of your life.
Bringing food to the table is a means to bring people to the table too; if you think of almost any celebration, across all cultures, food is right there, centre stage. Many peoples' fondest memories revolve around food. Paola, Tuscookany's chef for the Italian cooking course at Casa Ombuto, clearly remembers rolling out the pasta dough with her mother every Sunday morning. As she got older, and more skilled, she remembers her mother sending her to their neighbours to roll the pasta dough for them. What better example of how food brings people together?
Food for thought….
There is something so liberating and altruistic about cooking for others. It's a kind of elemental impulse: to feed someone else, to nurture them and to look after them. It makes one feel that one is being the best of all humans. It is no wonder that grown men and women go all misty eyed when they remember their grandmothers' meat ragu.
Walking into the kitchen of a chef at work; full of delicious aromas and flavours can transport you to another time, another place: a memory of someone or some occasion that can instantly bring a smile to your face. By reconnecting with your past, you're allowing yourself a moment of nostalgia in which you can relive the same happiness you felt at that moment. Each of Tuscookany's chefs share recipes with you that they grew up with, and that they remember making with the special people in their lives. While all our chefs are sharing their memories of cooking, you have a chance to create your own memories with both new and old faces during your cooking classes.
Cooking with people allows for bonds to form and relationships to develop. Arguably, the best relationships develop over working together to achieve a goal – and what better goal to work towards than serving up a delicious dinner after an afternoon of cooking classes in Tuscany!
Tuscookany: a winning recipe
At Tuscookany one cooks with an entire chorus of new found friends: like-minded, excited to be learning and experiencing, and full of enthusiasm and goodwill - all nourished daily by fresh, homemade and traditional Italian food. Using locally sourced and seasonal ingredients has long been the logic of Italian food-making: it cannot help but be a celebration of the here and now, the local, the colourful and the delicious.
Spending a week cooking in Tuscany is a winning recipe: good food, like-minded people, staggeringly beautiful surroundings and plenty of time and guidance to make this an unforgettable memory.
Written by
Tuscookany Team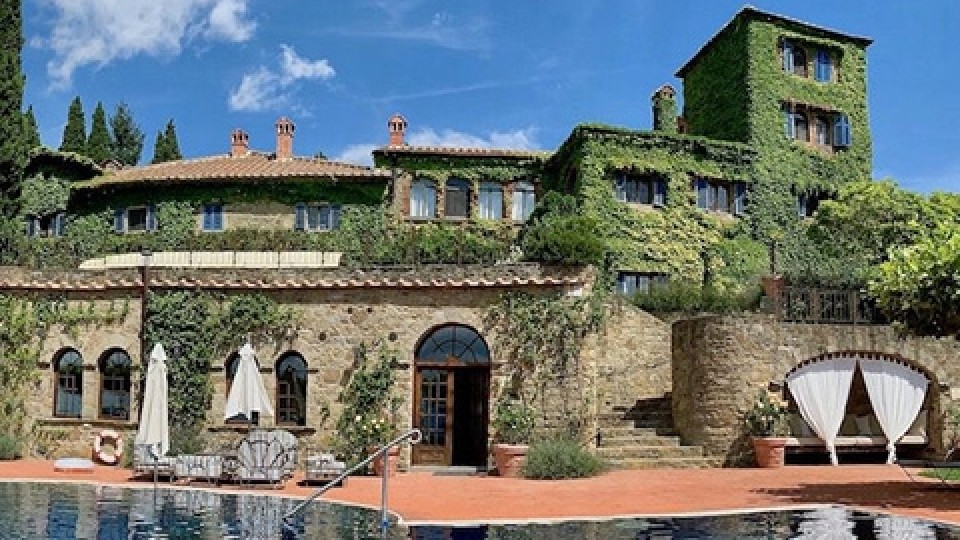 Interested in our cooking courses at one of our Tuscan villas?
Do you want to enjoy our Tuscany cooking classes with plenty of time to explore in your free time, all while staying in an amazing villa?
Reviews
How our guests experienced the Tuscookany courses
Reviews from our former guests made about their visit to Tuscookany on TripAdvisor, facebook, Twitter, Google, Chow and Yelp.