What do you know about the Feast of Seven Fishes served on Christmas Eve?
December 23, 2020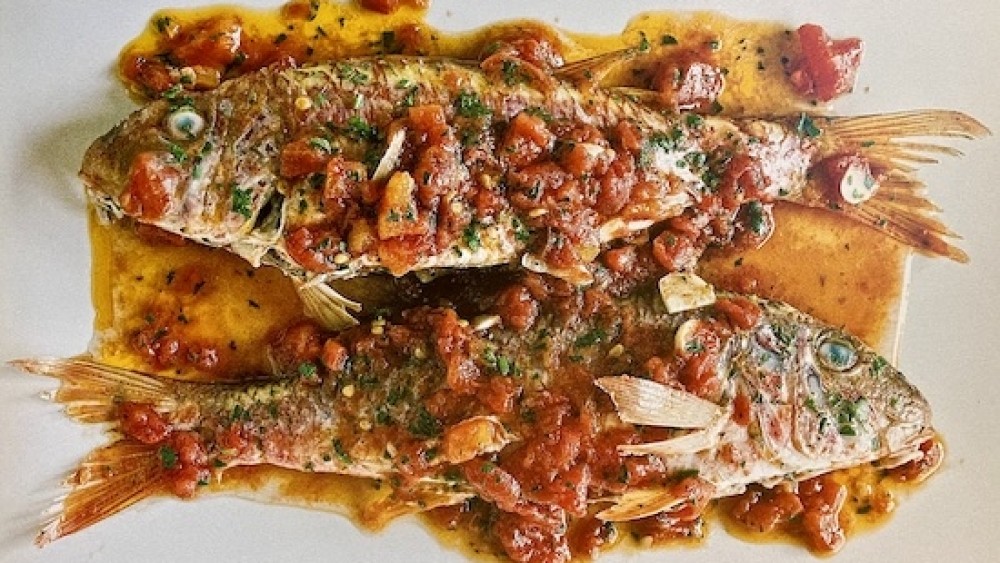 What do you know about the Feast of Seven Fishes served on Christmas Eve?
It's a popular theme for the Christmas meal in America celebrated on the 24th December. The meal consists of seven courses each one showcasing a delicious Italian seafood dish. But, where and when did this tradition start? If you are keen to learn more about the origins and get some delicious recipe recommendations for this Italian Christmas tradition, read on.
All over the world people come together with friends and family to eat and drink at Christmas Time. If you would like to learn more about why people eat together, read our blog: "Bringing food to the table helps to bring people together".
The Feast of Seven Fishes is both popular in America and the south of Italy.  How did it start and why is it so popular in the US?  The ancient tradition of eating fish on Christmas Eve dates from the Roman Catholic custom of abstinence from meat and dairy products on the eve of certain holidays, including Christmas.  Whilst the tradition of enjoying a large meatless Christmas Eve meal was (and remains) common across Italy, as well as many other Roman Catholic-dominated countries, the origin of the Feast of the Seven Fishes has its roots in southern Italy.  The area, which is surrounded by bountiful coastline, has been known for its seafood for generations. It's historically poorer than the rest of Italy, with locals preferring fish because of its relative affordability, and with the knowledge of today, it is also good for the environment. 
In the Catholic liturgical calendar, there are special days of abstinence (where followers are advised to avoid meat) and days of fasting (where followers are advised to reduce their food intake, usually to just one meal a day).  Before reforms were made in the 1960s, 24th December, the day the Roman Catholics call The Vigil of the Nativity of the Lord, was a day to fast and abstain.  Worshippers were generally allowed to break the fast in the evening.  The Feast of the Seven Fishes, seems like an obvious solution! You have a large and hungry Catholic-Italian family that hasn't touched food all day.  None of them are allowed to eat meat.  What else is there to do but prepare a giant evening meal of pasta and seafood!  We sure are happy with the reform!!
The number seven is rooted back in ancient times and it can be connected to multiple Catholic symbols: in fact, the number seven is repeated more than 700 times in the Bible.  Also, according to the Roman Catholic Church, seven are the sacraments, the days of the Creation and the deadly sins.  Or perhaps it commemorates the day Christians believe God rested. Others say the number is just a good marketing tool used by restaurants!  Indeed, the earliest newspaper article found containing the phrase "Feast of the Seven Fishes" is a 1983 advertisement for a restaurant in Philadelphia!
Not every Italian has heard of the "Feast of the Seven Fishes", even though it is seen as an authentic Italian tradition. This is because of the biodiversity of Italy: the country boasts so many differences between the north and south.  Each of the 20 regions has a different culinary tradition for the cena della Vigilia, or Christmas Eve meal.  For example, in Roma, the tradition calls for minestra di pesce, fish-based soup; and in 
Tuscany, the celebration includes a few essentials like chicken liver crostini and tortellini served in broth.  Of course, for any Italian family, it wouldn't be a Christmas feast without Panettone and Pandoro.  If you want to learn more about Panettone, take a look at our blog: "Want to impress friends and family, bake a fluffy Italian Panettone!".
In 1861, the regions of the Italian peninsula joined to form a single nation.  The states of the south (which had formerly been the Kingdom of the Two Sicilies) would suffer for it. The new government began allocating most of its resources to nurturing the north, causing poverty and organized crime in the south (which already had problems) to worsen.  The situation plunged southern Italy into such poverty that approximately 4 million people from the region moved to America between 1880 and 1924.  It's no surprise that those immigrants took their tradition of big, fishy Christmas Eve meals with them, making it a popular Italian-American celebration today.  The meal may include seven, eight, or even nine specific fishes that are considered traditional. However, some Italian-American families have been known to celebrate with nine, eleven or thirteen different seafood dishes.  If you are that ambitious, check out these 50 recipes: .
Although none out of the three Tuscookany villas are located by the coast we use a lot of fresh food but generally prepare less fish dishes than in the south of Italy. However, our Italian and Mediterranean cooking classes teach some beautiful fish recipes such as Spanish Paella and Sea Bass in a salt crust and of course Baccala.  And much like The Feast of Seven Fishes we are Pescetarian friendly during out Italian cooking classes.  Our chefs can adapt the menu to cater for all your dietary requirements.  If you would like to get some inspiration on Tuscan seafood, here is a link with 4 recipes.   Come and cook with us next season at our Tuscookany cooking classes in Italy and we will teach you to prepare these delicious fish dishes.
Now for one of our favourite fish dishes: 
Triglie alla livornese (Livorno style mullet)
From our Flavours of Tuscany cookbook
Ingredients:
(Serves 4)
12 mullet of about 100-150 g each (4-6 oz) each
500g (1 lb) of tinned tomatoes
2 cloves garlic
Parsley
Extra virgin olive oil
Salt 
Pepper
Instructions:
Clean and wash the mullet carefully.

Sauté the chopped parsley and garlic in a skillet with oil and add the tomatoes as soon as it starts to brown.

Add salt and pepper, leave to cook for about 20 minutes, then add the mullet.

Cook on a medium heat for about 10 minutes, without turning to avoid breaking the fish.

Sprinkle with chopped parsley and serve.
Another version of this recipe is to flour the mullet, fry quickly in hot oil, then add to the tomato sauce.
Bon Appetito!
Let us know if you cooked fish for Christmas Eve and if it was this Mullet or something else?
Written by
The Tuscookany Team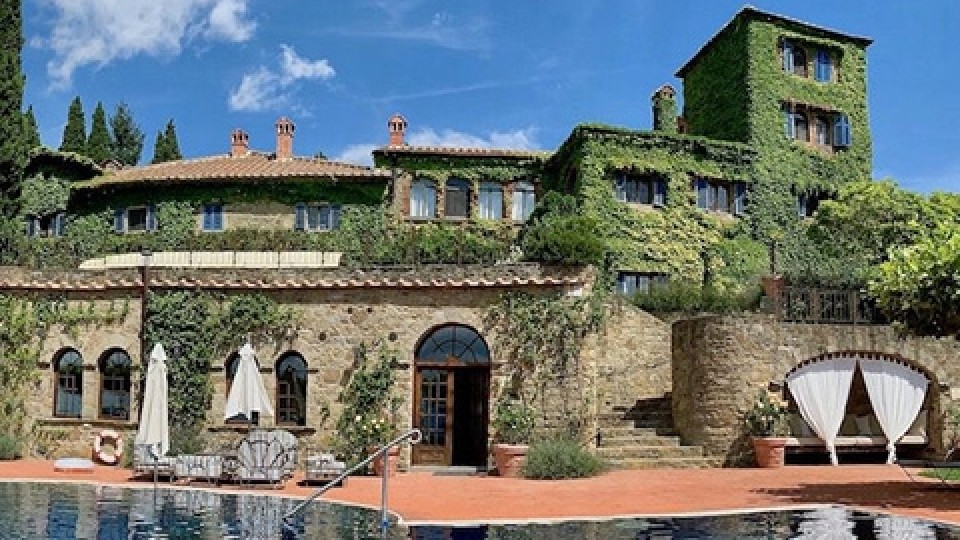 Interested in our cooking courses at one of our Tuscan villas?
Do you want to enjoy our Tuscany cooking classes with plenty of time to explore in your free time, all while staying in an amazing villa?
Reviews
How our guests experienced the Tuscookany courses
Reviews from our former guests made about their visit to Tuscookany on TripAdvisor, facebook, Twitter, Google, Chow and Yelp.