Torta della Nonna made by Tuscookany
May 11, 2015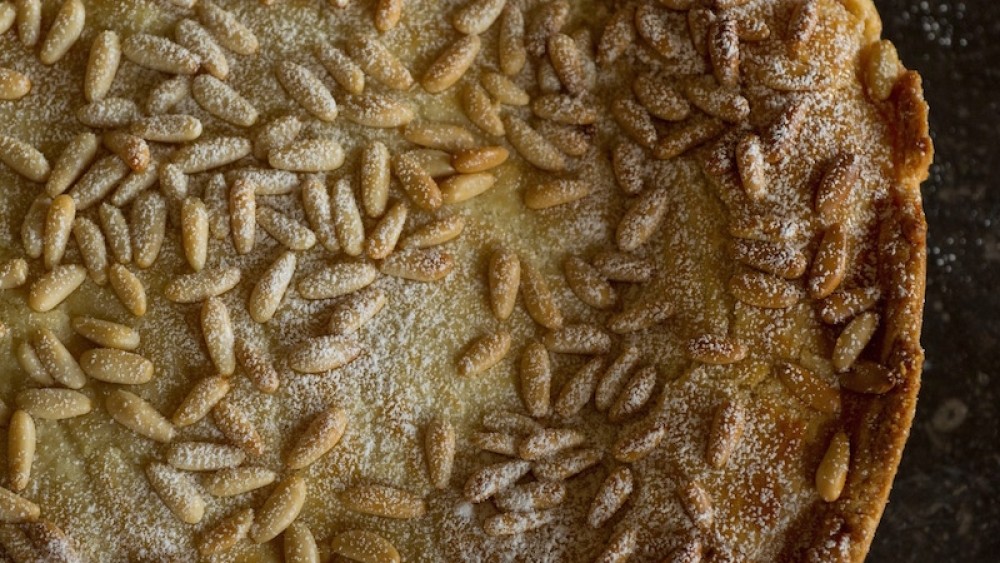 Photo: Tuscookany cookbook "The flavours of Tuscany" page 214
Torta della Nonna, made at Tuscookany from our Grandmothers recipes
A sweet miracle: homemade pastry, vanilla scented custard and a surprising layer of pine nuts and sugar…  Ask anyone to name a traditional, homemade dessert and "torta della nonna" (Granny's cake), a much-loved Tuscan favourite, is sure to be mentioned.  Its crispy, melt-in-your-mouth crumbliness makes it the queen of harmonious contrasts. It has a beautifully balanced flavour, which more than justifies its claim to fame, a classic of the Italian cuisine.
Each and every top cook has his own secret recipe, handed down from his or her grandmother, and the chefs of Tuscookany are no exception to this rule. The results speak for themselves: an exquisite combination of simplicity and tradition… it will be hard for you to find something similar elsewhere.
Whilst its long history is well established, the exact origins of this culinary delight are shrouded in mystery, and there are many contenders for the role of original inventors. For instance, there are those who claim it was the result of a bet made by chef Guido Samorini, who wanted to surprise some of his customers who had been demanding for some time something completely new. Samorini ran a restaurant in the present-day location of the San Lorenzo market in Florence, and decided to create a dessert that would surprise God himself with its delicate simplicity. The cake was an enormous success, and the Chef secretly passed on the treasured recipe to one of his pupils. This is what the legend says.
Pellegrino Artusi, the great writer and food critic, however, indirectly denies the story. In fact, in one of his books he described what would appear to be the very same dish, at an earlier point in time.
One thing is certain: this is one of those sweet miracles that can be described as "comfort food", and therefore it could hardly be better named: it's homely, simple, tasty and delicate, and its aroma brings you a deep sense of comfort… like the one you feel at your grandma's home. This is why many people believe that, regardless of the bet made by Samorini, this dessert has that homemade quality that only a grandmother can bring to the table: a special homemade touch that comes from combining love and tradition.
And if it existed before its appearance in a Florentine restaurant, like Artusi would appear to prove, who is to say that Samorini didn't get his idea from a traditional winter dessert he had as a child, a sweet melody usually accompanied by one of those children's stories that Italian grandmothers tell so well?
Nevertheless, now the recipe is passed down from grandmothers to granddaughters, with endless expert variations and secret ingredients, together with traditional popular suggestions, like the famous "you should never make a custard during the menstruation period because otherwise you will end up with some curdled custard".  An old superstition, one that has been handed down in secret, from woman to woman through generations, just like the recipe of the Tuscans' favourite dessert: la torta della nonna.
Please leave a comment on Tuscookany's blog "Torta della nonna" down below?
Written by
The Tuscookany Team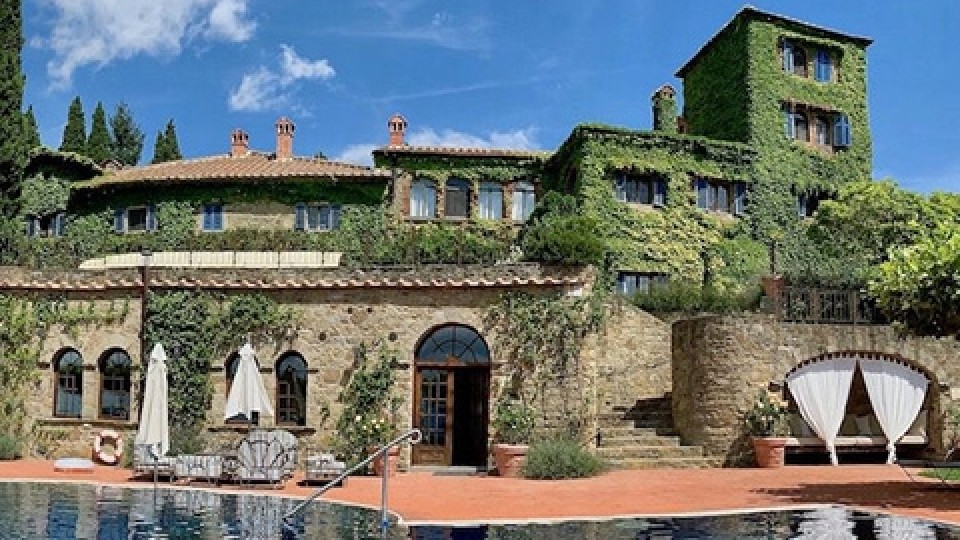 Interested in our cooking courses at one of our Tuscan villas?
Do you want to enjoy our Tuscany cooking classes with plenty of time to explore in your free time, all while staying in an amazing villa?
Reviews
How our guests experienced the Tuscookany courses
Reviews from our former guests made about their visit to Tuscookany on TripAdvisor, facebook, Twitter, Google, Chow and Yelp.