Tiramisu, which means "cheer you up" for a happy end of any meal
October 10, 2016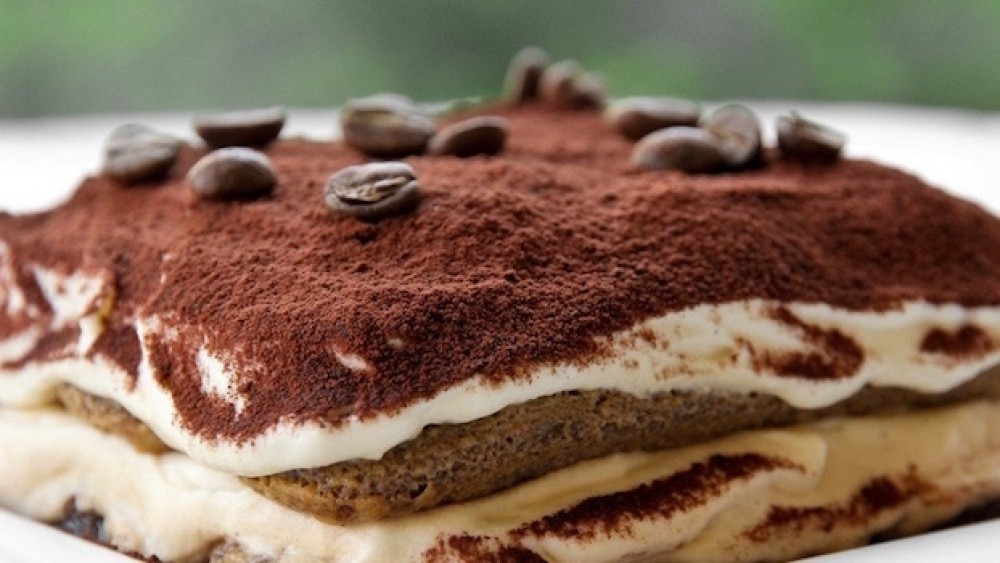 Tiramisu, which means "cheer you up" for a happy end of any meal !
The Italians are known for Dolce vita and for delicious desserts. Read more about Tiramisu and how to make this heavenly dessert and come and join us at Tuscookany!
Tiramisu is one of the most famous and beloved Italian desserts. The name says it all. In fact, "tiramisu" literally means "pull me up" (cheer me up), and this fabulous recipe made in heaven does indeed pull you up… while it also picks and pushes you up, whenever you feel down. It is a combination of chocolate and coffee notes mixed with a soft cream made of eggs and mascarpone, all based on layers of Italian ladyfingers, which we call savoiardi. It is a boost of energy and happiness, a game changer that turns a dinner into triumph and transforms an afternoon snack into an unforgettable journey through a rare kind of sophisticated, chocolaty and creamy pleasure. And the best thing of all is that it is really quite easy to make.  See below one of the Tuscookany – Cooking vacations in Tuscany recipes for this heavenly dessert below
Dolce vita
Italy is (also) the land of the sweets and the sweet life!  This is not because Italians love cakes and cookies more than other populations, although they do adore them quite a lot. The incredible number of traditional desserts characterizing the most famous European peninsula is the result of the history of this fascinating nation. In fact, after the collapse of the Roman Empire, Italy has been conquered, divided, partially unified, fragmented and re-conquered by the most different cultures, which have created a mosaic of unique local combinations made of history, colours and flavours: wines, appetizers, cheeses and liquors, first and second courses, and of course desserts.
When guests knock at our door at Tuscookany – Cooking vacations in Tuscany ready to learn the secrets of our chefs, it is hard to encounter a food lover who is not interested in the sweet corners of the Italian cuisine. Gelato, pannacotta, cannoli, torrone,, the choices are many. This said, very few desserts have conquered the palate and the imagination of the citizens of the world like the tiramisu did – and continues to do. I tell you what: if you want to use "tiramisu" as a synonym for "Italian dessert", I promise I won't hold that against you. Considering it has become such a delicious classic, it is actually hard to imagine the recipe has not been around for a very long time. Truth be told, it is not even 50 years old: it was created in Treviso in the 70s. Yes, you heard me just fine: Julio Cesar, Leonardo and Dante didn't grow up feasting on tiramisu (although historians do agree on the fact that they would have loved it).
Maybe the feeling of eternal welcoming carried by its sweets notes has something to do with how easy it is to consider this fabulous dessert an ancient invention. Italian cultural geographers of food push this consideration even further. They claim the modern tiramisu recipe contains traces of the old sbatudin, a traditional sweet snack that has been enjoyed by children and elders for centuries. This is how you make a sbatudin: you beat egg yolk with sugar; you add cream or fresh cheese; you mix all the ingredients and you serve it with cookies called baicoli. Thinking about it, this is more or less a tiramisu, even thought it is not usually served in restaurants or patisseries.
Tiramisu – cheer me up….Step By Step
Just like the sbatudin, the tastiest Italian dessert is indeed quite simple to make. It is the artful combination of sweetness and bitterness, creaminess and soft textures, joined together to create a dish without rivals in its character and uniqueness. Let's get down to the recipe then, one of the classic versions. Follow it and the result will be an intense, light and complex dessert that makes your head spin with pleasure.
Ingredients:
450 grams of mascarpone
200 grams of savoiardi (lady fingers)
250 grams of powdered sugar
100 grams of dark chocolate
5 egg yolks
2 egg whites
3 cups of Italian espresso
2 tablespoons of unsweetened cocoa powder
 
This delicacy can be served in a baking dish or in individual serving bowls.
Let us get down to the preparation.
Break up the chocolate in little pieces. Divide the egg whites from the yolks. Beat the egg whites until they are stiff and dry – you can use an electric whisk. In another bowl, whisk the egg yolks with the sugar until you obtain a foamy, pale yellow cream. A little tip: make sure the whisks you are using with the egg whites are clean with no traces of yolks, otherwise you won't be able to get the results you need. Add the mascarpone to the yolks, beginning with a spoon. Stir from the bottom to the top with caution: do not ruin your foamy cream.
Now, the tricky part: add the mix to the fluffy and delicate egg whites, slowly, delicately, just like you did with the egg yolks. Ready to run downhill? You are almost there. Pour the coffee into a bowl, moisten the savoiardi one by one and use them to create the base of the tiramisu in an oven dish or in your individual cups. Spread the cream and sprinkle the chopped dark chocolate. Repeat to create a second layer and then close your masterpiece with cocoa powder.
Store the tiramisu in the refrigerator for several hours before serving. It was not that difficult, what do you say?
Please share your thoughts about Tiramisu? We'd love to hear from you in the comments below, or share our post with your Tuscookany friends?
Written by
Tuscookany Team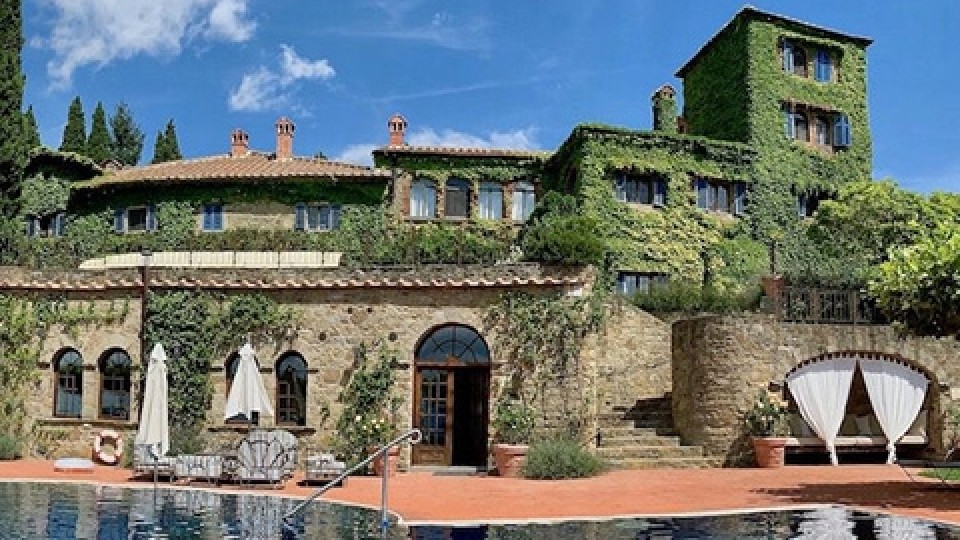 Interested in our cooking courses at one of our Tuscan villas?
Do you want to enjoy our Tuscany cooking classes with plenty of time to explore in your free time, all while staying in an amazing villa?
Reviews
How our guests experienced the Tuscookany courses
Reviews from our former guests made about their visit to Tuscookany on TripAdvisor, facebook, Twitter, Google, Chow and Yelp.