Have you already tasted the famous Cioccolata calda?  We all need this Italian, rich, hot chocolate to get us through the winter!
February 4, 2022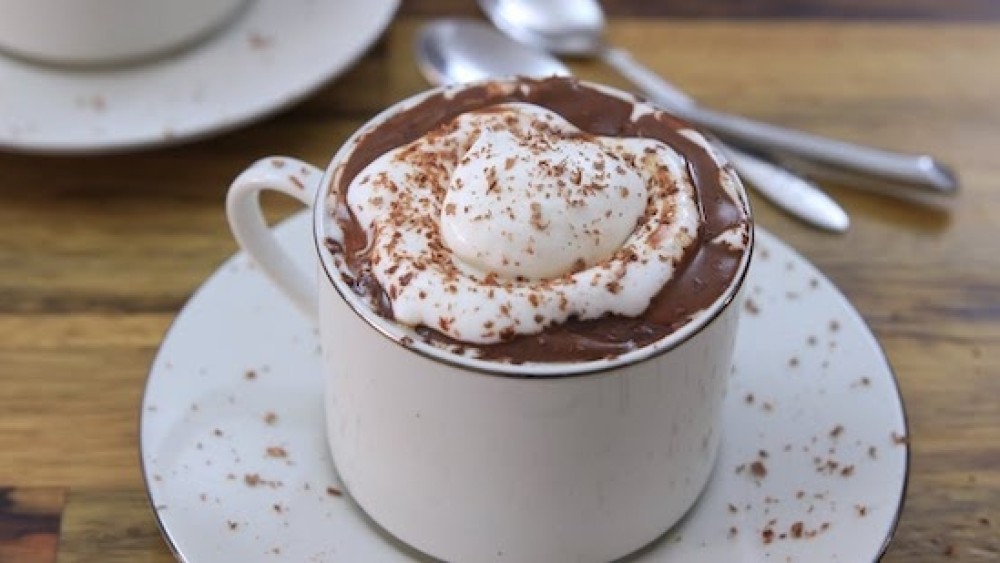 Have you already tasted the famous Cioccolata calda?  We all need this Italian, rich, hot chocolate to get us through the winter!
We have all had a cup of hot chocolate, but have you had a cup of  'Cioccolata Calda'? This Italian spin on this well known hot drink will give you a beaming smile and chocolate moustache to match!  What makes it so special from any ordinary hot chocolate?  Keep on reading to learn more about the history of this decadent drink and try making it yourself with the special recipe too.
Of course, Italy is famous for its Caffè, but its Cioccolata Calda is just as special!  If you want to learn more about Italian coffee then why not take a look at our earlier blog Italian Caffè
"Cioccolata Calda," or "hot chocolate" has a very lengthy history dating back to about 4000 years to Mesoamerica. The Olmec cultivated the cacao plant, nibs of which were ground into paste with water in order to make a chocolate drink. To achieve the rich, creamy consistency, the paste was transferred back and forth between jugs. Due to the natural taste of cocoa, the chocolate drink was bitter unless honey was added. Cacao has natural benefits that boost energy, enhance mood, and create long lasting sustenance. The chocolate drink was even rumoured to be an aphrodisiac, so these qualities led people to believe that the drink possessed mystic qualities, and thus it was saved for important and sacred ceremonies. Cacao beans were even used as a form of currency.  So drinking a cup of chocolate would be about the same as eating a one hundred dollar bill!  
In the 17th century chocolate was brought to Spain by conquistadors, after which it spread across Europe like wildfire.  During this era hot chocolate made a turning point where different cultures created their own version of the drink by adding different spices and dairy products.  Columbus was amongst one of the first Italians to bring it back home, but at that time chocolate was only considered as a form of payment.  It didn't become popular in Italy until Francesco D'Antonio Carletti (1573-1636) decided to import it after a visit to an American plantation.  His imported chocolate delighted the Medici, at that time the Regents of Tuscany, the home of Carletti. Duke Cosimo III preferred it with lemons and Francesco Redi, the court doctor, prepared a jasmine-infused version.  Everyone at court sought his recipe but he vowed never to divulge it.   
After Duke Cosimo, the Vatican took an interest, with Cardinal Brancaccio in 1662 advising to drink hot chocolate after mass but still imposing confession after drinking it.    
Chocolate unites the whole of Italy from the very north to way down in the south. Starting in Turin, and nearby Cuneo, the chocolate-making tradition connects the two northern cities to Perugia and Sicily in the south.  Whilst Turin and Cuneo are renowned for their hot chocolate, Perugia represents the commercial centre of chocolate in Italy. This is due to the fact that the chocolate company "Perugin" was founded there in 1907. An important person in the development of the brand was Luisa Spagnoli. In the early 1900's female entrepreneurs were extremely rare but Luisa Spagnoli was no ordinary woman!  Her creativity and ambition led her to create the now famous Baci Perugina. She was a very practical woman so she set about developing a plan to help improve the lives of her employees.  Luisa Spagnoli was one of the most forward-looking business owners of her time.  She opened a nursery in the Perugina factory, which allowed her female employees to continue to work.  They could bring their babies with them and not have to give up their jobs, which were vital part of their lives while the men were away at war.  Read more about the company here: Perugina.    It is for this reason why Perugia has become the Chocolate City of Umbria.  In March and April this year, Perugia will be hosting a Chocolate Festival.  When you visit our Cooking Schools in Tuscany you could consider going to this great city! 
So, what is so special about the modern-day Italian hot chocolate? Its thick consistency makes it the richest hot chocolate you will ever taste! The decadent drink consists of more cocoa than milk and is served hot with even more decadence, a dollop of whipped cream.!  A perfect drink to get you through these cold, winter months! However, even in summer the Italians prepare Cioccolata Calda.  
So, be sure to ask your chef to show you how to prepare the Classic 'Cioccolata Calda' when attending our Italian Cooking Course for you to enjoy in your break during your class. 
In the meantime why don't you try practising with the following recipe?  Enjoy!
Ingredients:
3½ oz (100g) chopped dark chocolate or chocolate chips
2 TBS cocoa powder, unsweetened
2 TBS caster sugar
2 cups (500ml) milk + 2 tbsp
4 tsp cornstarch
1 small pinch smoked or regular salt
Whipped cream
Add the milk to a saucepan and add the chopped chocolate, cocoa powder and sugar. Heat the mixture, stirring occasionally until all the chocolate and sugar has melted.
Mix the cornstarch with 2 tablespoon of milk then add it to the chocolate milk. Stir the hot chocolate until thick and smooth.  Add a small pinch of salt and serve in mugs.  Top this delicious drink off with a dollop of whipped cream, because……why not?
We'd love to hear from you. Please feel free to comment and share our post about hot chocolate with your friends.
Written by
The Tuscookany Team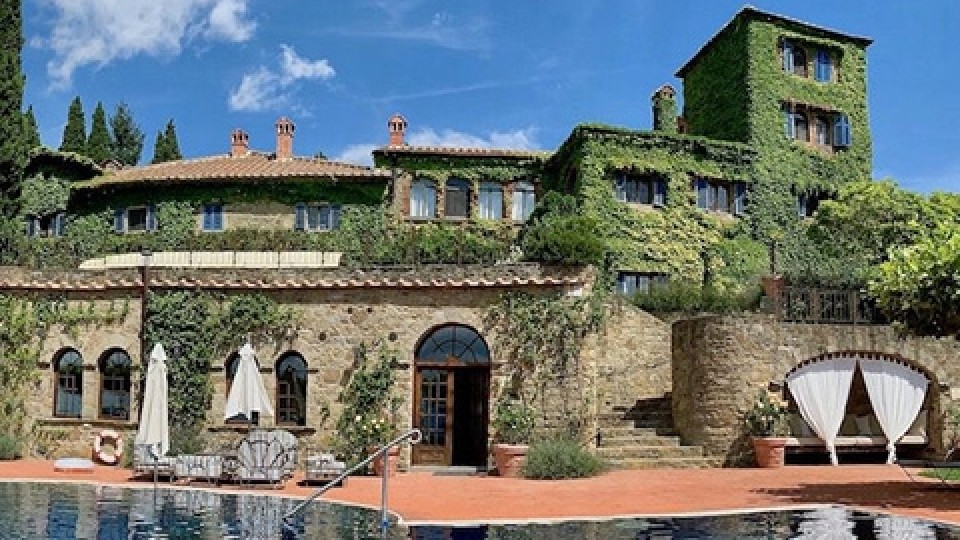 Interested in our cooking courses at one of our Tuscan villas?
Do you want to enjoy our Tuscany cooking classes with plenty of time to explore in your free time, all while staying in an amazing villa?
Reviews
How our guests experienced the Tuscookany courses
Reviews from our former guests made about their visit to Tuscookany on TripAdvisor, facebook, Twitter, Google, Chow and Yelp.