Balsamic Vinegar: Creates a taste sensation with a few drops
April 17, 2016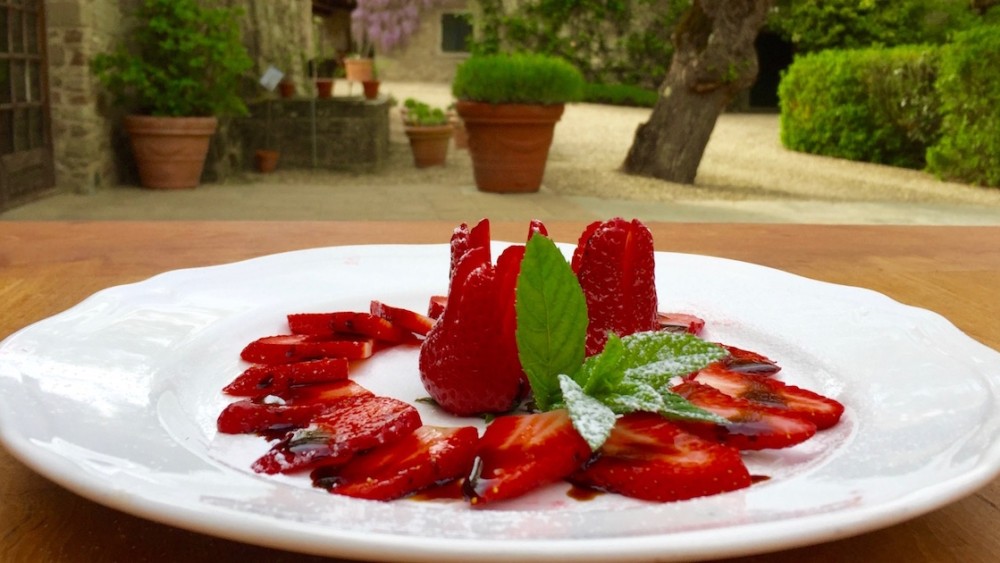 Balsamic Vinegar: Creates a taste sensation with a few drops
Enjoy Balsamic with strawberries or vanilla ice cream. Read more of its unique properties and when and how to use it and come and join our lessons at Tuscookany
The Italian balsamic vinegar is one of the most precious and sophisticated elements of the Italian cuisine. A delicacy, a concentrate made from simmered grape must, fermented and matured for many years in barrels. Ask the Tuscookany chefs and they'll confirm you: a few drops of this ambrosia from heaven and your dish will change forever
A precious gift
The original balsamic vinegar is produced only on a small strip of land near Modena, in Emilia Romagna, an area that used to belong to the Estensi. While the geography is no secret, the origins of this product are unknown. There are many local legends and curiosities, but it is probable the balsamic vinegar is the result of a random process. It is said that one day someone left some cooked must in a cool place by mistake and the typical climate of the region did the rest. When the lost must was found, it was something else: an incredible vinegar, deep, sweet, with a sour scent and a round taste.
Various writings that come from the time of the House of Este confirm that the balsamic vinegar was used sparingly, sometimes given as a precious gift for great personalities and displayed with pride. In addition to the flavour, this cult was also the result of the medicinal power of this culinary wonder.
Lucrezia Borgia herself used it during childbirth for its therapeutic, almost magical virtues. It was considered a powerful weapon against the plague, eased the pain caused by the scurvy, was able to sooth the irritation of mucous membranes and was considered a powerful aphrodisiac. Someone says it was the secret weapon of Giacomo Casanova.
Besides stories and legends, most of the healing powers of the balsamic vinegar are now confirmed by science: the product is truly a tasty lifesaver. These powers, which the balsamic vinegar owns no matter what, reach their maximum potential only in the original product, obtained from the ripening and aging of cooked must, the crushing of high quality grapes and the use of oak barrels made of solid wood. The best balsamic vinegar needs also 25 years of aging: a dense and perfumed ambrosia, called "extra old".
A tasty miracle
The "extra old" vinegar has a very good to taste and can be eaten "neat", using a slightly warm spoon made of crystal or porcelain. It also gives a unique note to strawberries and turns vanilla ice cream into one of the most elegant dessert on earth. A less aged product, which should still be no less than 12 years old to be called balsamic vinegar, can be the basis for a meat sauce. It also enriched a fish dish and turns fresh vegetables into an explosion of flavour.
The non-traditional balsamic vinegar is a different product. It still has many therapeutic properties but it contains wine vinegar. Plus, it comes with more sour notes and has a more liquid consistency. This said, it still tastes great and can enrich salads of different kinds - it's the perfect companion in a fruit salad. It is also delicious on meat and fish.
Traditional or not, there is a rule we teach at the Italian cooking lessons in Tuscany: food should never be drowned in balsamic vinegar. It has a strong flavour, which should harmonize with the dishes without concealing their taste. As an example, try a few drops of vinegar, aged or not, on Parmesan cheese: it is a combination not to be missed. In fact, an exquisitely elegant plate with a unique appearance is the salad with pear and cheese, a delicious dish traditionally made with balsamic vinegar, pepper, extra virgin olive oil, Parmesan cheese, pears and arugula. The sweet, spicy flavours and the deep notes of the vinegar come together in a triumph that stimulates even the most sophisticated taste buds.
Please share your thoughts about Balsamic Vinegar? We'd love to hear from you in the comments below:

Written by
The Tuscookany Team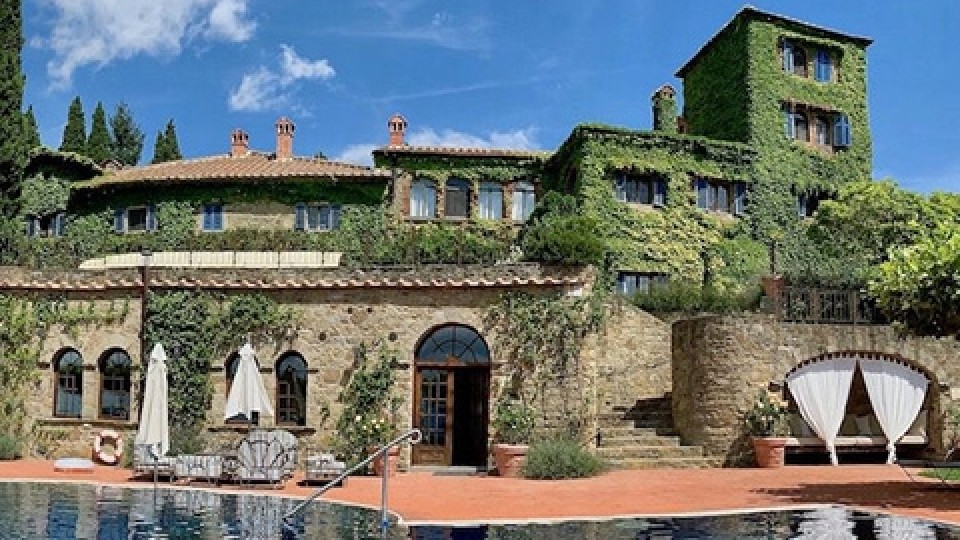 Interested in our cooking courses at one of our Tuscan villas?
Do you want to enjoy our Tuscany cooking classes with plenty of time to explore in your free time, all while staying in an amazing villa?
Reviews
How our guests experienced the Tuscookany courses
Reviews from our former guests made about their visit to Tuscookany on TripAdvisor, facebook, Twitter, Google, Chow and Yelp.