Review on
Casa Ombuto
"You and chef Paola - a cooking date with destiny"
May 1, 2015
"You and chef Paola - a cooking date with destiny"
5 of 5 stars, Reviewed by Nick Pickard, DC, May 2015
Tuscookany
We recently were fortunate to attend the Tuscookany cooking school at Casa Ombuto near Poppi. Prior to travelling to Italy, we had researched similar schools in Tuscany and this one came out a clear winner, so we planned our entire four week Italian holiday around this course, and having just finished the class, we could not speak more highly about it more.
First, the structure and cost of the course: whilst we did the one week cooking school, the first night was a meet and greet fellow cooks, including a sumptuous range of food and drink. About halfway through the the week, you have one organised day of excursions, with a small coach transporting you around Tuscany and time to walk around a couple of the nearby towns (we visited Arezzo and Anghiari), a trip to a small winery (the owner and winemaker, a doctor, could not have been more accommodating, and his small range of wines were very good), a cheese tasting (with more wine), a stop at a fine fabric mill, and last not least, a visit to a small olive oil producer and a beautiful rustic lunch with his family outside under the Tuscan sun. You also have one more day during the course completely free of activities to do what you want, and whilst some of our classmates chose to stay and relax by the pool and with massages, we made the most of it by driving to Umbria for the day to stroll around the picture postcard towns, such as Montepulciano and Pienza (we went to five different towns that day, and still had time to get 'home' in time for dinner). Each of the other days, you have the mornings free before cooking in the afternoon, and we were glad to have listened to Lena and Alex beforehand in booking a rental car for the week, not just to get to the school at the start of the week and to return at the end of the week but so as to visit other, closer towns, in the mornings before returning for lunch and then class. The cost, upon first glance, may seem high but factor in pretty much all of your meals and drinks are included (lots of wine and spirits were consumed during our time there), as is accommodation and the excursions.
Now you could do many of these things without attending the school but that would be missing the point of it: along with your fellow classmates (there were eight on our course), you will get a full on, hands on, cooking experience with one of the best chefs you will ever meet, the lovely Paola. Paola is full of energy and larger than life, and belies her age with her grace around the kitchen, always guiding you, her cooks, as she demonstrates techniques and assists you in producing some of the best food you will ever eat. Now don't think it will all be a picnic ... You will prepare many dishes, and even though the two of us are both quite experienced in the kitchen, by early evening each night, everyone was pretty tired from having made these wonderful dishes. However, then you get a break to scrub up and come enjoy the fruits of your labour, dining in style with your new friends.
Paola does favour vegetarian dishes, and whilst we are diehard carnivores, we do enjoy cooking a number of vegetarian dishes each week, and after a week at Casa Ombuto, we will no doubt be cooking these vegetarian dishes and more over and over again. Having said that, we also ate some of the best meat dishes we have ever tasted, including the guinea fowl with porcini mushrooms and vin santo; and rabbit in tomato sauce.
Everyone gets their chance to make, by hand (indeed, Paola insists everyone does these solo) both pizza dough and pasta, and in doing these, you understand what Paola means when she says you are not doing this course for the recipe book you'll get to take away at the end of the course as you can buy thousands of such books: it is to learn, hands on from a master chef (and we don't use the term lightly), and to develop a sense of feeling whilst cooking.
You can look around online at other courses in the region, but when you do, go back and wonder why so many people speak so highly about Casa Ombuto, and more specifically, the wonderful Paola.
Please read the full review about this cooking experience on TripAdvisor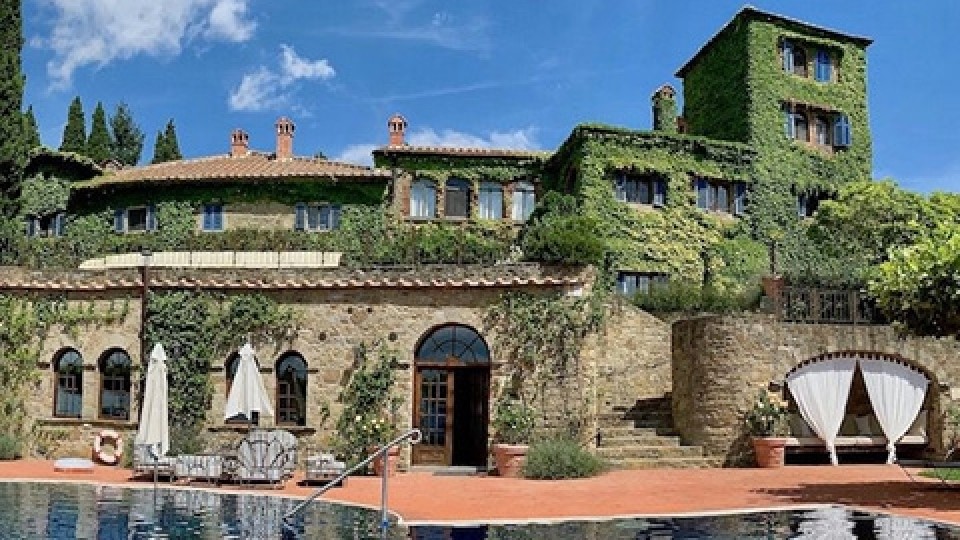 Interested in our cooking courses at one of our Tuscan villas?
Do you want to enjoy our Tuscany cooking classes with plenty of time to explore in your free time, all while staying in spectacular villas?