Review on
Torre del Tartufo
"Feast for the eyes - and stomach!"
July 11, 2015
"Feast for the eyes - and stomach!"
Absolutely The trip of a lifetime! We spent the week of 6/21-29, 2015 at Torre del Tartufo and from the fragrance of the lavender upon arrival to the wonderful cooking we created in the huge ktichen it was perfect. Being able to cook with a true chef - Franco Palandra - and his amazing kitchen crew was really a treat,
From learning tricks to make the perfect homemade tomato soup, to de-boning duck, and filleting sea bass, making pizza dough, and pasta dough, we touched on 43 recipes during the week. (The pots and pans magically were cleaned and put back in place as we cooked and cooked and cooked)
You will make wonderful friends from all over the world thrown together with the spice that indeed makes Italy a gastronomic festival. The side trips were well-organized and fun-and at first thinking that I'd miss a day (or actually 2 days) of cooking, instead it was a welcome respite.
You'll use the freshest ingredients and indeed go down to Franco's garden to gather everything from cherries, and squash blossoms, to the herbs that are just within reach in huge pots.
The villa is stunningly luxurious but in an Italian countryside way, rooms are spacious, linens are lovely, bathrooms very European and every night eating under the stars with pretty table settings by Paola makes you remember that using what is all around you enhances the food.
It is indeed remote and navigating the winding, steep, gravel road up to the villa is an experience in itself-we had to turn off the AC in the rental car to get up to the top. Another note, they do advise that you fly into Florence and take the train to Arrezzo (another place not to be missed) then take a taxi to the villa. My husband is convinced that's what we would do for another visit - no, he didn't cook - no your spouse or significant other doesn't have to - the view and the pool, the masseuse (Laura) all make for a relaxing day if they don't want to cook and just enjoy the open bar and plentiful wine.
Another hint; be sure to wear sturdy shoes, or heavy soled shoes - or just tennis shoes for the cooking, no open-toed sandals-you're on your feet for at least 4 hours on the cooking days-also, Franco does run his kitchen in a basic professional way-best to wear capris or pants to avoid the hot liquids that can boil over. Your friends may say that they 'went to a class in Tuscany' - you will truly learn at Tartufo (or at Casa Ombuto or Bellocia for that matter) and claim bragging rights since this is a REAL cooking school.
Your entire experience will be choreographed perfectly by Alex and Lena-they are caring, professional, wonderful, highly trained and attentive. They are so friendly and Lena makes the BEST breakfast cakes (lemon especially). Alex oversees both Tartufo and Casa Ombuto and Lena is fun to talk to and easygoing and re-assuring. They both share the history of Tartufo as well as hints to enjoy the Italian countryside and directions.
Be sure to ask Lena and Alex (and then commit) about planting an olive tree!
Room Tip: Our room - Rosmaria - overlooked the gorgeous pool and hills to the rear and the pretty courtyard to..
Green Features: they use solar extensively to heat water,the toiletries are lo-sudsing, hot tub is heated with wood cut from the estate, and there is an overall consciousness of being stewards

O4ADAYONTHEBEACH Bluffton, South Carolina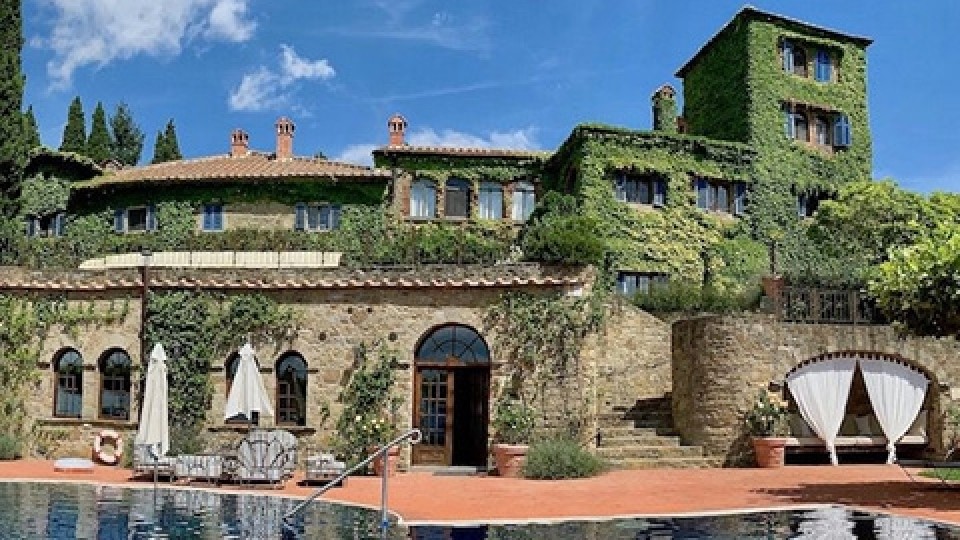 Interested in our cooking courses at one of our Tuscan villas?
Do you want to enjoy our Tuscany cooking classes with plenty of time to explore in your free time, all while staying in spectacular villas?