Review on
Torre del Tartufo
"Cooking in Tuscan Heaven!"
May 27, 2015
"Cooking in Tuscan Heaven!"
I just got back from a 2.5 week trip in Italy and my 7 day stay at Torre del Tartufo was the highlight of my trip, not to mention one of the best weeks I've ever had! I came with my best friend and it surpassed our expectations from the moment we arrived to the moment we left. The staff was welcoming, and it instantly felt like home.
Having the beautiful kitchen to use before class, espresso machines, fresh food on hand at all times to help ourselves to. The suites were lovely. Also a beautiful pool with a breathtaking view, wood stove hot tub, steam room. The attention to detail is amazing (being a designer this was huge for me), the decor is rustic-chic but still has a modern touch. It was beautiful and tastefully done. Grounds were impeccable. It really had that world charm. We were served breakfast in the morning and cooked our lunch the night before during our schooling, where classes would start at 3PM. We cooked until 7PM, a different course per night. We learned great basic skills, and made amazing authentic dishes.
Fresh herbs were picked in the organic gardens for our recipes, and we were able to enjoy the fresh fruits and vegetables in the gardens at our leisure. Enjoying the meals at night was fabulous; a four-course group dinner that turned into dancing and fun. All the wine, limoncello, and all other spirits imaginable were passed around after dinner for those interested. From the staff to our fellow chef-trainees, I left feeling like family. The only word I have for the overall experience is PERFECT. Thank you to Lars, Franco, Paola, Alex, and the rest of the team for being so accommodating, personable and caring. I recommend to anyone and I will absolutely be returning... I wish I had never left! This is definitely a bucket-list experience!
Room Tip: The rooms in the tower have the best views
Green Features: The grounds have organic gardens, and use solar panel heating and energy. The hot tub is heated naturally by a wood burning stove.
Stephanie C Los Angeles, California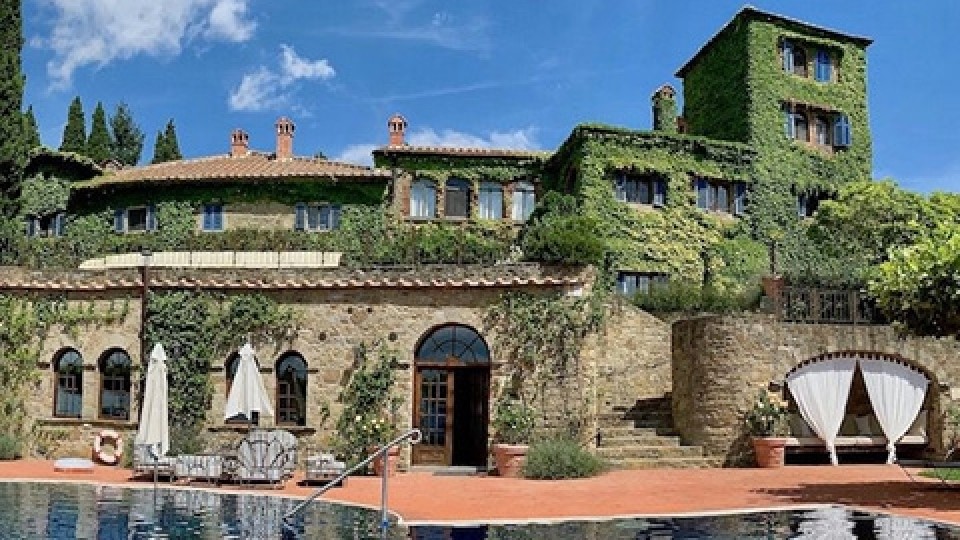 Interested in our cooking courses at one of our Tuscan villas?
Do you want to enjoy our Tuscany cooking classes with plenty of time to explore in your free time, all while staying in spectacular villas?