Riccardo Grillo
Chef at Tuscookany for Italian and Mediterranean cooking courses
Introducing Riccardo, a passionate and talented young chef hailing from the heart of Arezzo! From a young age, he has been captivated by the enchanting world of cooking, nurturing his culinary skills and learning the cherished secrets behind the most traditional Tuscan recipes during his summers spent with his grandparents in Val di Chiana.
Driven by his unwavering love for food, Riccardo pursued his education by graduating from hotel management school in Cortona. Eager to refine his techniques and broaden his horizons, he embarked on a remarkable journey, working in renowned restaurants across Arezzo and exploring the culinary landscapes of various regions in Italy.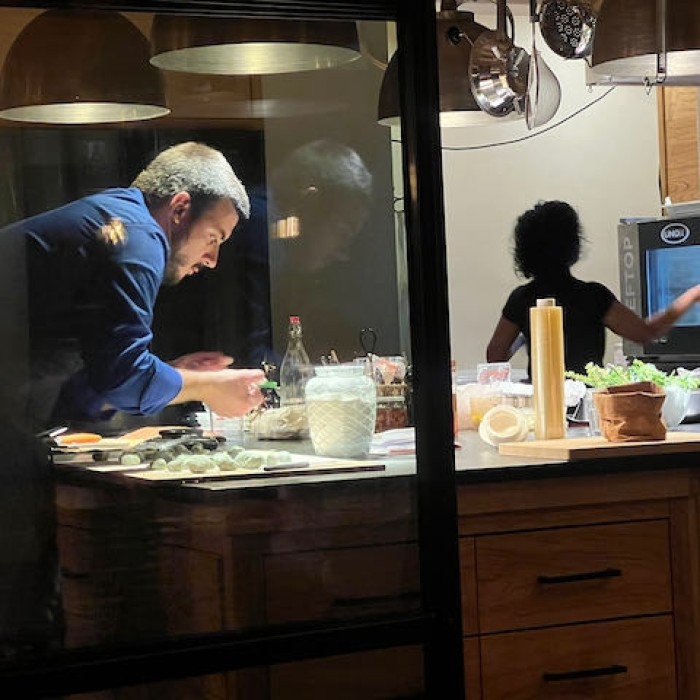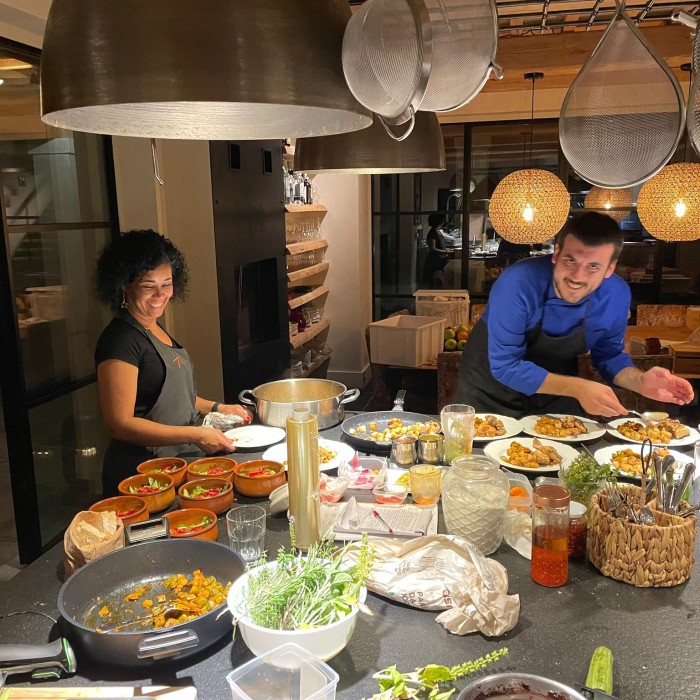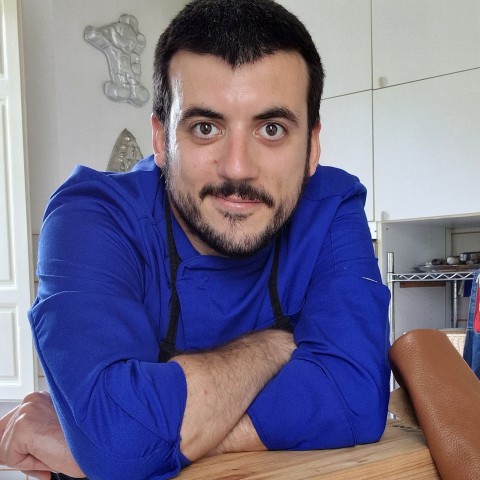 "Taste!" During his lessons what you will hear him repeat most often is "taste!", because as he says, only in this way can you grasp the nuances and secrets of every ingredient you cook.
Now, as a skilled home chef and an advocate for local excellence, Riccardo brings his expertise and passion to every dish he creates. From sourcing the finest local ingredients to crafting exquisite flavors, he takes pride in delivering exceptional dining experiences that celebrate the richness of Tuscan cuisine.
Whether he's experimenting with innovative twists on classic recipes or creating enticing new dishes inspired by his eclectic culinary experiences, Riccardo's creativity knows no bounds. His dedication to showcasing the best of what the local region has to offer shines through in every bite, leaving his guests yearning for more.
Since childhood, Riccardo loved spending time in the kitchen with his grandmother. After many years spent between Florence, Siena, Milan and Genoa, also working with starred chefs, in 2018 he returned to Arezzo on a permanent basis, directing the kitchen of the Ostematto restaurant in Monte San Savino, where he was able to put into practice his idea of innovative cuisine but strongly linked to the territory, its traditions and excellence. Since 2021, he has decided to pursue a career as a home chef to transmit his passion for the dishes of his childhood to people. Currently living in Arezzo with his partner and their son, he is a huge Arezzo football fan and loves to hunt for typical local products. Riccardo is available to teach at Bellancino as a private chef and assist where necessary on one of the other programs of Tuscookany.
Riccardo's menu
Sample of Riccardo's menu for the Italian cookery courses at Tuscookany
Please note that you will be receiving a cookbook with over 100 recipes and the sample menus below is just an indication to whet your appetite! This changes depending on the season and group. If you have something special you have always wanted to learn to make our chefs are happy to see if they can plan this in too.
Tomato Bruschetta
Cheese Baked with Prosciutto Cheese
Bresaola Stuffed Rolls
Potato Salad with Tomato and Red Onion
Pecorino Cheese and Peaches
Rice Salad of Venus
Panzanella
Zucchini Flowers Stuffed with Cheese Pecorino
Pear Flan
Crispy Dough with Tomatoes and Zucchini
Chilli Creme Brulee
Small Quiche with Pumpkin and Radicchio
Parmigiana
Tagliatelle with Meat Sauce
Ravioli with Butter and Sage
Tortellini with Sundried Tomatoes, Basil And Mozzarella
Risotto with Saffron
Pasta E Ceci
" Gran Farro" Soup
Tomato Soup- Pappa Al Pomodoro
Leek Cream and Gorgonzola
Pici with Broccoli, Bacon
Fried Crumbs Pansotti with Nuts
Tortelli with Beetroot and Asparagus Cream
Potato Tortelli
Florentine T-Bone Steak
Ossobuco
Pork Filet with Rosemary, Capers and Anchovy Sauce Pork Tenderloin with Pancetta, Grapes and Walnuts Roast Pork Lion-Arezzo Style
Wild Boar
Chicken Salad with Peppers
Supreme of Chicken with Eggplant Carpaccio Swivels
Hunter's Style Rabbit
Saltimbocca Alla Romana
Veals Rolls
Chicken Bocconcini in Red Wine
Baccala 'Alla Fiorentina
Turbot Fillet with Olives
Piatti verdure/Vegetables
Grilled Vegetables
Roast Potatoes with Aromatic Herbs Slow-Roasted Tomatoes with Garlic and Oregano
Cannellini Beans in Tomato Sauce

Chocolate Mousse
Grandma's Cake
Zabaione with Strawberries
Creme Caramel
Tiramisu
Panna Cotta
Rice Milk and Raspberries
Chestnut Mousse with Persimmon
Small Apple Cakes
Zuccotto
Zuppa Inglese
Have fun cooking!
What you can expect from Riccardo's menu
Come and have fun cooking with chef Riccardo and be inspired by his knowledge of the Italian cusine both traditional and giving his own creative twist to the dishes. He prefers to work with local artisans who are passionate about the produce they supply.
He has a quiet charm about him and strives to ensure that you have fun cooking together and getting inspired to learn new dishes.