We all want good fortune in the New Year, don't we? Let's learn from the Italians as to how we can get it!
December 31, 2021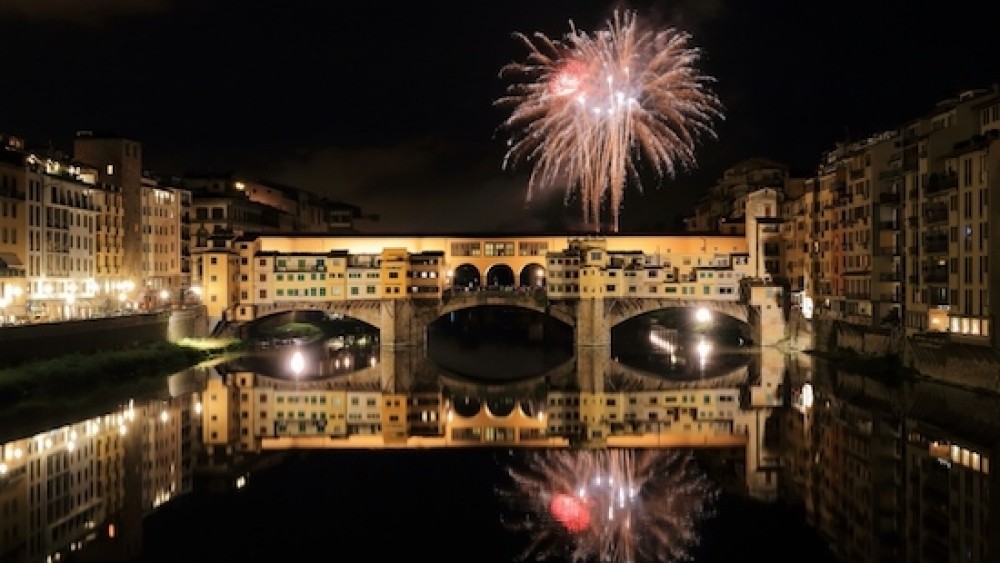 Considering the last couple of years that we have all had, we are sure that everybody is hoping for a bit more luck in 2022. If you want to learn how the Italians celebrate New Year and ensure good fortune for the year ahead, then keep on reading! We hope these traditions and recipes will inspire you and your own New Year plans.
There are two different names for the New Year holiday in Italy – one for New Year's Eve and one for New Year's Day. New Year's Eve, December 31, is La Festa di San Silvestro, Saint Sylvester's Feast Day. Saint Sylvester's Day is the day of the Feast of Pope Sylvester I, a saint who served as pope (Bishop of Rome) from 314 to 335. Medieval legend made him responsible for the conversion of Emperor Constantine. Among the Western churches, the Feast Day is held on the anniversary of Saint Sylvester's death, 31 December, a date that, since the adoption of the Gregorian calendar, has coincided with New Year's Eve.
New Year's Day, January 1, is called Capodanno, which translates to "head of the year." Of course it's quite obvious why they call it this. New Year is a moment of a new start, a new year with new chances. Thus, the first day is the head, the start of the New Year. Interestingly, il Capodanno hasn't always fallen on January 1st. In some parts of Italy, especially Tuscany, they used to celebrate March 25 as the turn of the year, since it was the date that Christians believe the Virgin Mary was told she was to become the mother of Christ.
Many different traditions are held throughout Italy, for example the Romans who decided that a great way to start the year is to jump into the River Tiber. Brrrr…. You can read about it here:
In Southern Italy, traditionally, they launch their celebrations on New Year's Eve by throwing old pots, pans, clothes, appliances and even furniture out of the window. It's meant to symbolise "letting go" of past unhappiness to prepare your self for the future. Although most Italians have abandoned the tradition be sure to watch your head on the streets of Naples on New Year's Eve! Other traditions are generally carried out throughout Italy. Many of these traditions following the theme of having good fortune in the New Year. For example, on New Year's Eve, you're supposed to wear something red (usually underwear!) because it fends off negativity and, supposedly, helps with happiness and love! The origins of this tradition are unclear but some believe that it dates back to the ancient Romans, who used red clothes to fend off war and blood. However, for this superstition to work, your red underwear must be new and a gift from someone else. Additionally, to get off to a good start on January 1st make sure you have a little money in your pocket when you leave the house. This Italian New Year tradition plays on the superstition that if you leave the house with money in your pocket on the first day of the year, you will have money in your pocket to spend on every day of the coming year. Also, while walking on the street, watch out for other people too as one of the most ancient customs in Italy is to observe the first person that you meet on the street on Capodanno. If it is an old person the New Year will be full of great surprises. If you meet a baby, a priest or a doctor – according to tradition, there might be some bad luck around the corner but, don't worry, if you follow the following food traditions you should be fine.
Not surprisingly, New Year is based around food in Italy too! They celebrate with a big feast! If you want to learn more about the different courses of an Italian feats, read our blog about it. A ritual is to eat a grape at each ring of the midnight bell, twelve in all, to banish bad luck for the coming twelve months. An old Italian rhyme explains the custom: Chi mangia l'uva per Capodanno, maneggia i quattrini tutto l'anno, "Whoever eats grapes on New Year, will handle money all year." The saying might have arisen because it was thought that if you're wise enough to save some grapes from the fall harvest, you're probably also frugal and clever with money too. For similar reasons there should be some pork on the dinner table as well as their snouts always root in a forward direction and their meat is rich in fat. Pigs are believed, in many cultures, to symbolise prosperity for the coming year. Lentils are considered lucky almost everywhere in the world. Their round and flattened shape resembles coins and, according to Italian tradition, each corresponds to a penny. So, it's thought that the more you eat the more money will come your way. There is definitely a financial pattern we can see here…. Grains of rice swell and grow as they cook, in many cultures representing abundance and wealth. Accordingly, in Northern Italy, especially Piedmont, Friuli and Lombardy, it is customary to serve a New Year's Eve first course of risotto to encourage prosperity in the coming year. Read about risotto in one of our earlier blogs.
As for the Tuscookany team, we will all be sure to eat plenty of grapes, lentils and risotto to bring us, and all of our guests, good fortune in 2022. Although we were very lucky to have been able to welcome some wonderful guests last season and everyone was safe, our wish, of course, is that next season our kitchens are even fuller with happy and healthy cooks from all over the world. So, while we wait for the season to open in April, we will eat our lentils and prepare for your visit! We would like to wish you a great La Festa di San Silvestro and Capodanno and a lucky and healthy 2022!
Here is one of our favourite risotto recipes to start your lucky year and, of course, don't forget to pop the prosecco at midnight!
Saffron and Prawn Risotto
Serves 4
- 300g (10 oz) Carnaroli or Arborio rice?
- 300g (10 oz) prawns?
- 1 sachet of saffron?
- 2 small shallots?
- 1 l (2 pints) light vegetable stock?
- 1 glass of dry white wine?
- zest of half an organic lemon?
- 60 g (3 Tbs) of butter?
- extra virgin olive oil?
- salt?
- pepper
Shell the prawns and remove the black intestine. Melt a tablespoon of butter and cook them in a skillet for a few minutes, before adding a little of the white wine and allow it to evaporate.
In another skillet heat a little olive oil?and sauté the chopped shallots until lightly browned, add the rice and toast lightly.
Heat the rest of the white wine and add to the toasted rice, allow to evaporate before adding hot stock, a little at a time, until cooked. You will need to do this several times until cooked.
A few minutes before the rice is ready, add the saffron and season with salt and pepper; before stirring in the prawns and lemon zest.
Turn off the heat and stir in the rest of the butter. Allow to stand for 5 minutes before serving whilst still hot.
Add chopped parsley, if desired, and ENJOY!
Have a happy, healthy and delicious New Year!

Written by
The Tuscookany Team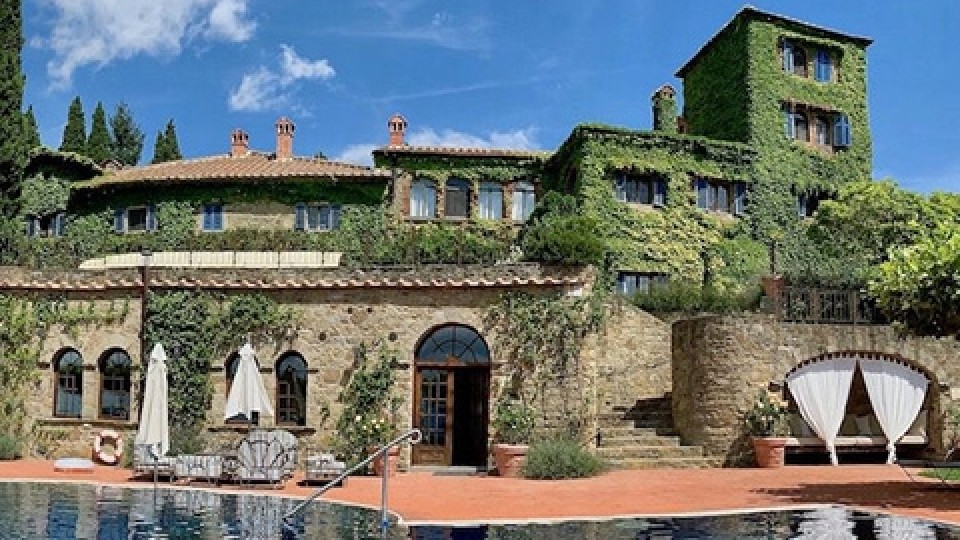 Interested in our cooking courses at one of our Tuscan villas?
Do you want to enjoy our Tuscany cooking classes with plenty of time to explore in your free time, all while staying in an amazing villa?
Reviews
How our guests experienced the Tuscookany courses
Reviews from our former guests made about their visit to Tuscookany on TripAdvisor, facebook, Twitter, Google, Chow and Yelp.