Tuscookany Cooking School
February 18, 2014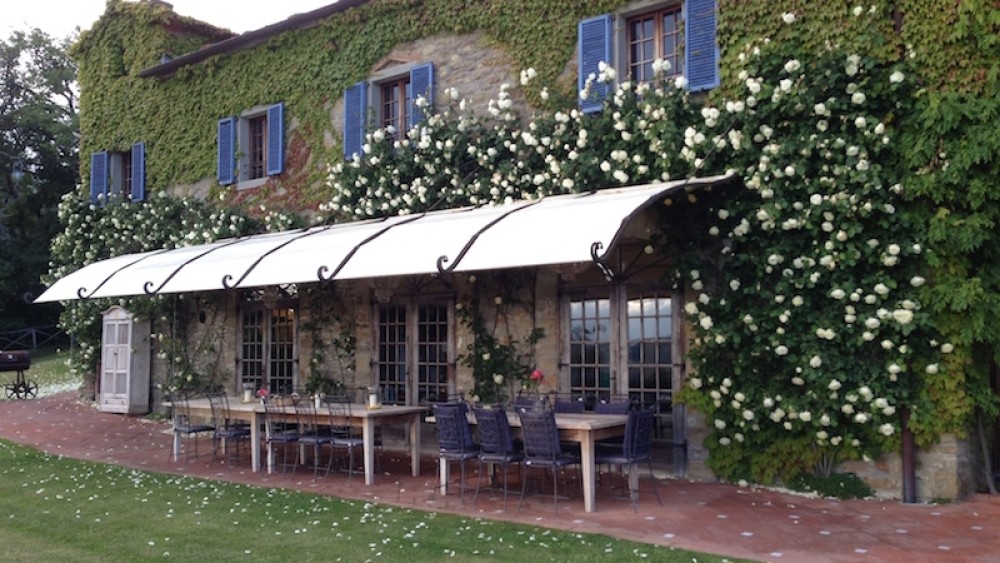 Tuscookany Cooking School
By Jeannette Anne Davey
We arrived at the site of the Tuscookany Cooking School after playing what felt like our own version of Planes, Trains and Automobiles. We had an overnight flight from the US to Rome, a train from Rome to Arezzo then a taxi ride that culminated in an interesting climb up a steep gravel road to get to Torre del Tartufo (Tower of the Truffles) in Chiaveretto, Italy.
After a very informal check-in process, we were shown to our rooms which far exceeded our expectations. We were in our own little 3 bedroom, 2 bathroom villa which included a living room complete with fireplace and kitchenette area.
We had a small orientation and tour of the grounds (large solar heated swimming pool, wood heated hot tub, sauna, steam room, gardens, laundry facility) followed by dinner. By the end of the night I counted 51 bottles on the table. I never knew so many liqueurs existed (artichoke liqueur, anyone?!?) At 11pm, although the party was still going strong, we were about to drop and called it a night.
Monday started with breakfast (which we almost missed as the beds were so comfy we slept until 9am!) then a stroll around the grounds followed by lunch.
After lunch, Chef Franco (who has been the chef here since it opened 9 years ago) handed out aprons (which had our names on them) and gave us a tour of the kitchen. We looked in every drawer to know where things were and instructed to remember it all. Basically we just got familiar with the workings of the kitchen. We were divided into 4 groups (appetizer, pasta, main course and dessert). Each day we will make a different part of the meal so by week's end we will have done one of each. We were also put in teams which change every day so by the end of the week we will have worked with everyone here.
The group of 13 participants (6 from Canada and 7 from the US) varied widely in experience and expertise. Everything from those who had attended several cooking schools before to a husband who came with his wife and admitted that he doesn't cook, he was just here for the wine! Franco seemed to be able to be in 4 places at once, somehow keeping complete control over every team at all times. He had a way of making everyone feel comfortable and was able to assign tasks which fit our abilities.
We learned a lot (did you know if you wet and wring out parchment paper it will mold itself into a cake pan perfectly?) but mostly we had fun. Franco understands that we aren't here to become professional chefs, it's a cooking vacation.
At dinner, as each course was served, the responsible team members were toasted, cheered and complimented on their portion of the meal. The wine flowed freely and the liqueurs came out once again.
The other cooking days were much the same with breakfast, some time to enjoy the villa and grounds, lunch, cooking class and a party atmosphere at dinner again toasting and complimenting the cooks as each course was served.
One of the most interesting things about the school was how much what we made was influenced by the season. We cooked dishes based on what Franco could get locally as well as what we could pick right there on the grounds. For example, we made a cake with figs but 2 weeks ago the same cake was being made with berries, two weeks later it would be made with apples. We made sweet focaccia from the grapes growing over the table. There was a full herb garden where we would pick what we needed to season our dishes and all the truffles came from the property (thus the name).
We had a culinary tour one day which took us to a vineyard for wine tasting, an olive oil making facility (more tasting and lunch), a textile factory and a goat farm where we were tasting again, this time different varieties of goat cheese.
We had one free day. Some people choose to stay at the villa. Our group took the train into Florence for the day. That evening everyone came together for a dinner of leftovers from what we had cooked earlier in the week.
The staff could not do enough for us and really made us feel like Torre del Tartufo was our home, if even just for a week. Although admittedly, most of us don't have someone at home washing the dishes as fast as we can dirty them and constantly cleaning up after us. That was a nice treat!
Some of what we made:
Squash Tart: Eggplant Pudding:
(Fig) Farmer Cake with Rosemary Gelato:
Pizza :(we each made our own then cooked it in the wood fired oven)
Beef in Red Wine with Smashed Cauliflower:
Semifreddo di Zabaione & Vin Santo:
Wild Boar Stew:
(just in case you are wondering if it really was wild, the people cleaning the boar found buckshot in it!)
Octopus: Pumpkin Ravioli:
Swordfish stuffed Squash: Rack of Lamb:
Soft Cake with Cream of Ricotta: Tiramisu:

Written by
The Tuscookany Team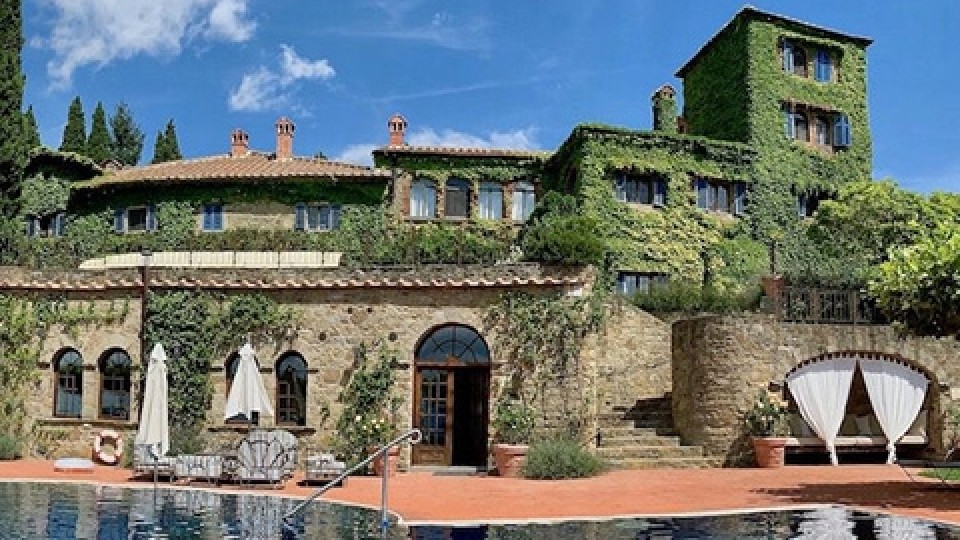 Interested in our cooking courses at one of our Tuscan villas?
Do you want to enjoy our Tuscany cooking classes with plenty of time to explore in your free time, all while staying in an amazing villa?
Reviews
How our guests experienced the Tuscookany courses
Reviews from our former guests made about their visit to Tuscookany on TripAdvisor, facebook, Twitter, Google, Chow and Yelp.