Tasty information about Porcini Mushrooms and how to use them
October 29, 2015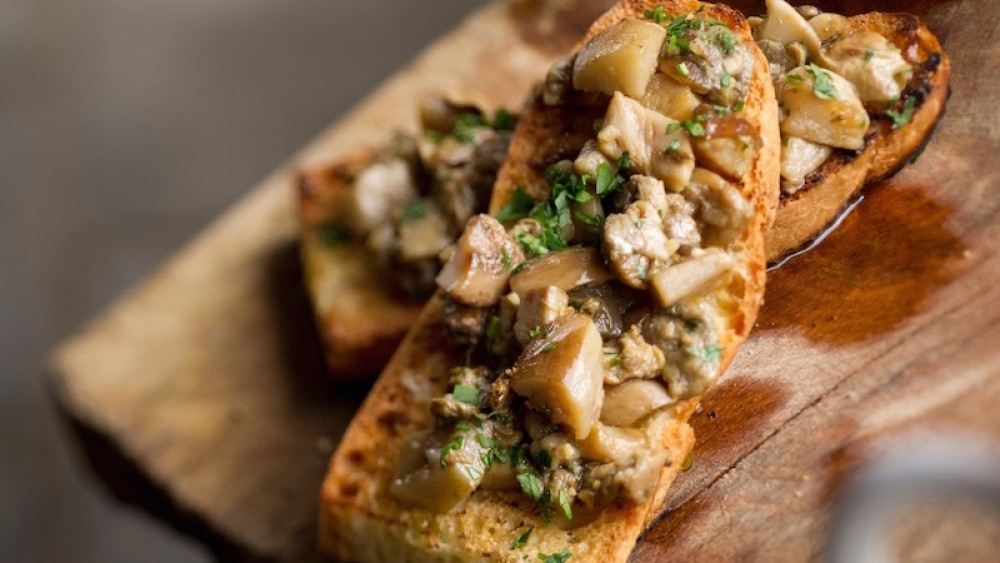 Photo: "The flavours of Tuscany" Antipasto page 34 Bruschetta with Porcini mushrooms and garlic bread
What are Porcini Mushrooms and when were they discovered?
 
Probably the finest mushrooms you will ever eat, you can call them porcini (if you are in Italy -which actually means piglets) penny buns (if you live in England) or cèpes (if you live in France), but one thing will never change, it doesn't matter where you are: they are absolutely delicious. As the Tuscookany chefs confirm, porcini mushrooms are one of the symbols of the beautiful Tuscan autumn that turns the last few months of the year into a celebration of smells and colors. The fungus was first described by Pierre Bulliard, a French botanist, towards the end of the 18th century - more precisely, around 1782: the year is dangerously close to the date of the French Revolution, but apparently the famous porcini didn't play a significant role in that particular occasion, or at least none that we know of. Besides being a French "discovery", penny buns are easy to find across the Northern Hemisphere. Still, here is an interesting curiosity: these mushrooms were only recently introduced in the Southern Hemisphere, and it certainly wasn't a natural occurrence
Where can you find Porcini mushrooms?
Whoever crosses the Italian borders can't fail to notice the love the inhabitants of the peninsula feel for the mushrooms that grow naturally in the woods, under beeches, oaks, pine and chestnut trees when the leaves turn yellow and red. In Tuscany, in the weekly markets of small and big towns, it is quite impossible not to encounter the aroma of porcini during in the fall. And if autumn is not your season, you will find them throughout the year dried and carefully sealed in bags to preserve their qualities.
How to prepare Porcini mushrooms?
The taste of these mushrooms, with notes of hazelnut and a smoked touch, is considered by the Tuscans and by the Tuscookany chefs as a real treat. Cook them with pasta, sauces, soups, pan-fried or grilled with butter for on Bruschetta (toasted bread), the result will always be a masterpiece that will conquer the spaces of your home and soul with its unmistakable scent.
You can enjoy them as the main ingredient of a warm soup, combined with seasonal vegetables to complete a dish that expresses all the flavors of a Tuscan autumn - and as the Tuscookany experience will teach you, choosing organic, local, seasonal ingredients is the best way to live a healthy life and treat yourself with recipes that reflect not only your mood but also the landscape that surrounds you. You can also mix them with legumes and herbs to create a perfectly balanced and highly nutritious meal that can comfort you and your guests with its earthy embrace. And what about a serving of pappardelle with porcini mushrooms? An unforgettable first course for a special dinner with the person you love. Open your mind and let your taste guide you through the flavors of this enchanting season in one of the most wonderful regions of our planet, Tuscany.
Want to share your thoughts on Porcini Mushrooms? We'd love to hear from you in the comments below:
Written by
The Tuscookany Team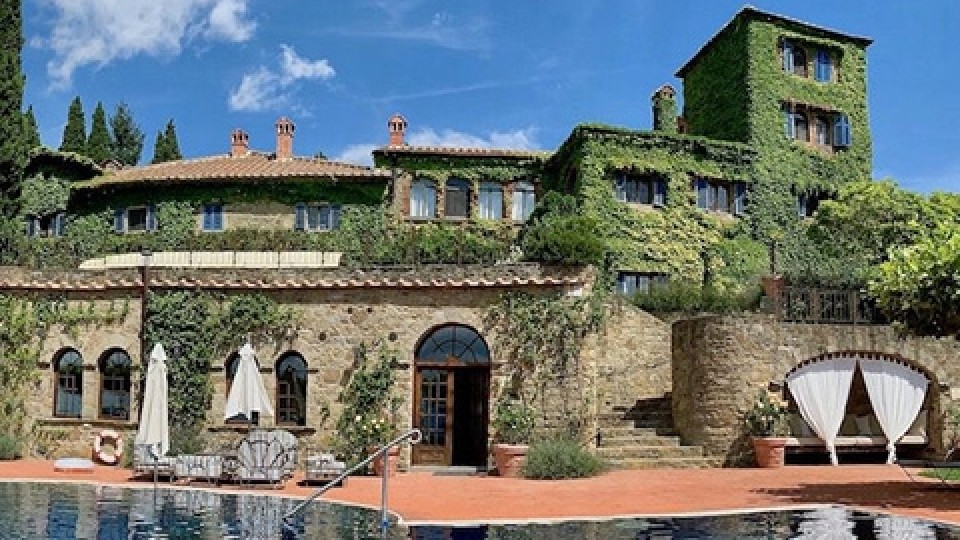 Interested in our cooking courses at one of our Tuscan villas?
Do you want to enjoy our Tuscany cooking classes with plenty of time to explore in your free time, all while staying in an amazing villa?
Reviews
How our guests experienced the Tuscookany courses
Reviews from our former guests made about their visit to Tuscookany on TripAdvisor, facebook, Twitter, Google, Chow and Yelp.