It's creamy, it's sweet and it's delicious. Do you think you know everything about the Italian dessert Zabaione? Read on to expand your knowledge!
October 6, 2021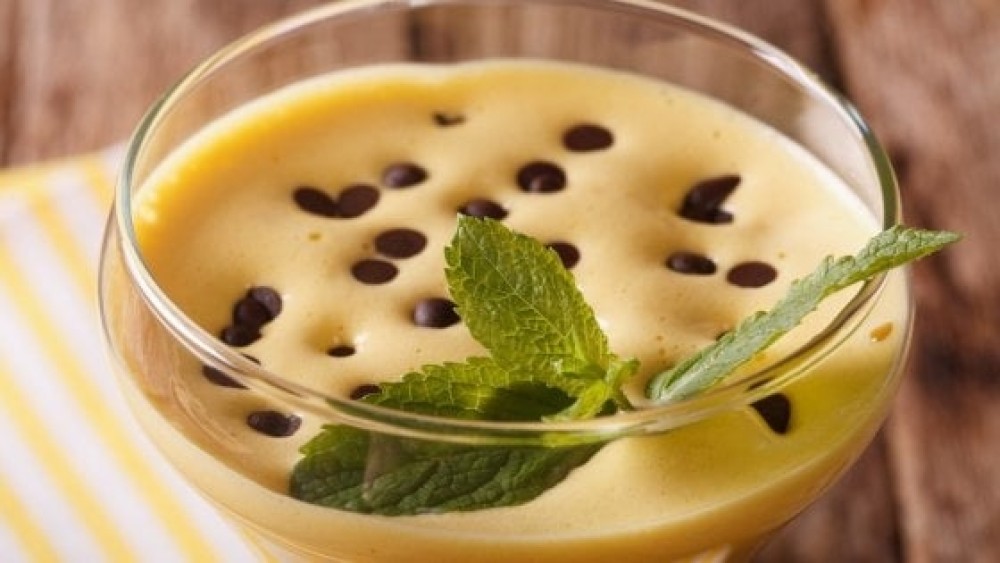 Zabaione is an Italian dessert made from egg yolk, sugar and sweet or fortified wine such as Marsala, Moscato, or Port. Countless variations exist which is, no doubt, on account of zabaione's simplicity (requiring only these three basic ingredients), versatility and the ease with which its flavour can be modified using different wines and liquors. This is simply one of our favourite desserts!
Like so many Italian dishes of note, zabaione is not without its share of historical anecdotes and competing claims of origin. Though accounts vary, the Italian dessert dates as far back as the second half of the 15th century when a recipe for Zabaione appears in the manuscript collection at the Morgan Library Cuoco Napoletano. In Tuscany, it is said that Zabaione has been well known since the 16th century, and very popular to the court of Caterina de' Medici. In Piedmont, it is said that the original name was Sambayon, in honor of Saint Pasquale Baylon. According to the story, Venture Captain Giovan Paolo Baglioni is credited with creating Zabaione by chance. In 1471, upon setting up camp with his troops at the city gates of Reggio Emilia, Condottiere Baglioni realized he was short on foodstuffs and sent some of his men to raid the local peasants. Unfortunately, the haul they returned with was rather scant: eggs, sugar, a flask of wine, and some herbs. Captain Baglioni mixed the ingredients together and the concoction was served to the men in place of their usual soup. The soldiers liked it so much that they christened it Zvàn Bajòun, their leader's nickname, which later morphed into zambajoun, zabajone, zabaglione, and finally zabaione!
Others speak of zabaione's ties to Mantua, where the Gonzaga family chef, Bartolomeo Stefani, was known to prepare this dish, and included a recipe for it in his 1662 cookbook L'Arte di Ben Cucinare. However, given that Renaissance chef Bartolomeo Scappi was writing about a semi-sweet version of zabaione a century prior, Stefani could not have been the first to put the recipe down on paper. Interestingly, drinks made with eggs have long been considered rejuvenating: many ancient recipes speak of their special power to 'wake up' love, revives the sick, and generally boosts energy. For this reason, zabaione was also a favourite breakfast of hunters as well as those agricultural labourers who could afford it.
Regardless of its true origins, zabaione remains an all-Italian Classic prepared in the exact same way across the country. Since the 1960s, in restaurants in areas of the United States with a large Italian population, zabaione is usually served in a champagne coupe. If you want to learn more about zabaione, check this link.
At each of our Tuscan Villa's, Torre del Tartufo and Casa Ombuto, Zabaione is prepared during the cooking classes. We love it, as it is a great excuse to have some liquor, not that we need an excuse, of course! Franco, Paola, Alice or Laura will teach you each important step during the lesson. Even though it consists of simple ingredients, some real cooking skills are required but don't let this scare you away and prevent you from trying. If you are struggling with this recipe, you will just have to come to Tuscookany and learn how to make Zabaione, alongside many other authentic Italian recipes!
As a custard-like dessert, Zabaione may be topped with chocolate shavings or a dusting of cocoa powder. In the summer it can be served with fresh berries, or hard biscotti although our favourite is with a serving of homemade lady fingers. You can also use Zabaione as you would any egg cream in making other desserts; it's the base of the Mantovan specialty, Torta Ostiglia, for instance, and some even use it in tiramisu. In fact, coffee is often used in place of liquor in making Zabaione, giving rise to the theory that Zabaione is tiramisù's antecedent!
If you want to learn more about Italian Coffee check out our earlier blog about coffee. It's also very tasty alongside your favourite cake in place of ice cream. You can also make a slightly less dense, drinkable version, with an added splash of brandy and a pinch of nutmeg or cinnamon, which is basically eggnog.
Zabaione with Cat's tongue
Ingredients
For the Cream:
- 3 egg yolks
- 80 g sugar
- 1 small glass dry marsala
- 300 ml whipping cream
For the Cat's tongue:
- 135 g butter, room temperature
- 170 g flour
- 140 g sugar
- 2 egg whites
- ½ tsp vanilla
Method
For the Cream:
- Beat the egg yolks and sugar together with a mixer in a steel bowl.
- Gradually add the alcohol, one tablespoon at a time. Whisk well after each addition.
- Place the bowl on the top of a pan of boiling water and continue to whisk on the stove until the cream doubles in size with a light, fluffy appearance.
- Put aside and allow to cool, stirring occasionally with a spatula to prevent a skin forming.
- Beat the cream in a separate bowl and gently fold into the egg mixture.
- Refrigerate the Zabaione cream until you are ready to serve.
Cat's Tongue:
- Preheat the oven to 180°C.
- Place the butter in a bowl and beat until soft with a mixer. Gradually and gently add the flour, sugar and vanilla.
- Beat the egg whites until stiff and gently fold them into the mixture.
- If the consistency is too firm, add another beaten egg white.
- Grease an oven tray and dust with flour, or line it with parchment paper.
- Make 3 x 8 cm strips from the dough, leaving space between to allow them to spread
- Bake at 180°C for 5 to 10 minutes.
- Serve the Zabaione cream together with Cat's tongue and sprinkle with cacao powder.
Written by
The Tuscookany Team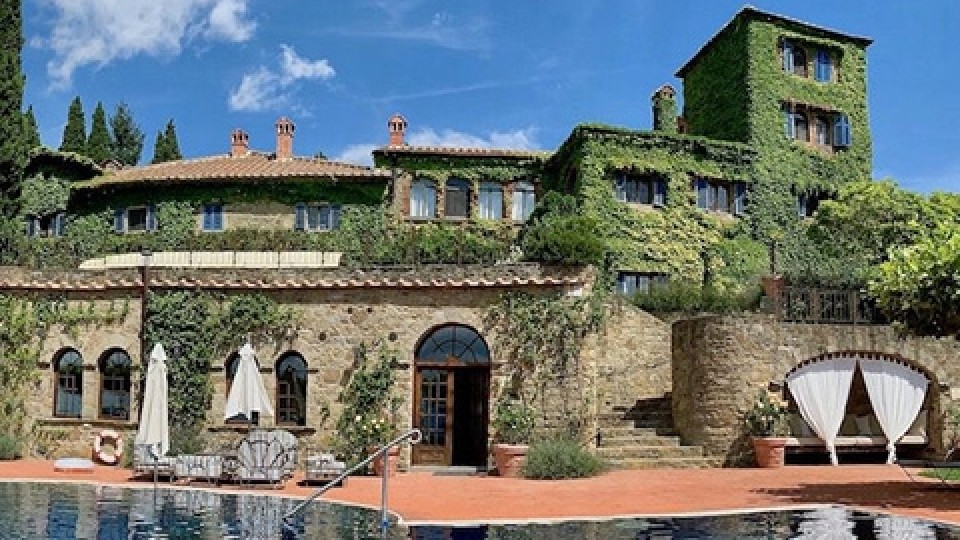 Interested in our cooking courses at one of our Tuscan villas?
Do you want to enjoy our Tuscany cooking classes with plenty of time to explore in your free time, all while staying in an amazing villa?
Reviews
How our guests experienced the Tuscookany courses
Reviews from our former guests made about their visit to Tuscookany on TripAdvisor, facebook, Twitter, Google, Chow and Yelp.