Bellorcia Val d'Orcia
October 11, 2013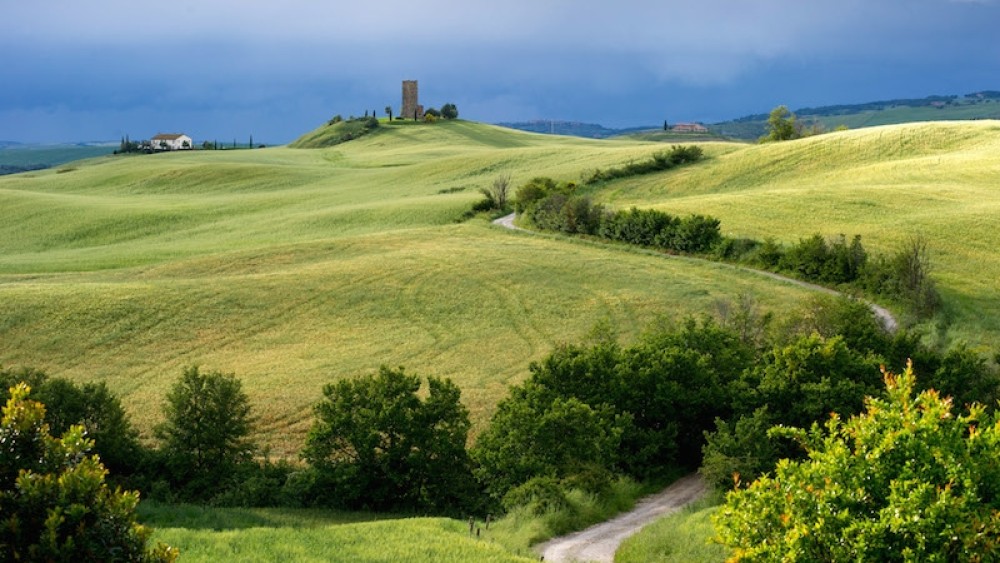 So here we are in the beautiful Val d'Orcia at our newest villa Bellorcia, the season is definitely Autumn but with the sun shining it is still warm enough for us to have lunch outside. Just light the fire and put another layer on.
 This is our final week of our first year here, although Casa Ombuto and Torre del Tartufo continue with their program until early November.
The Tuscookany students have been cooking up a storm this week. We have a class of 10 all of whom are great cooks, so we are all in a spin and busy busy busy cooking extra dishes, you can picture the scene. Only one man in our group but he is standing his ground and Laura of course is making sure he gets her extra special attention.
Laura and I went to introduce ourselves to the local butcher, fishmonger and grocer in preparation for next years supplies here at Bellorcia. Big mistake! Huge!   We came back loaded with fresh local and seasonal products and plenty of new ideas for the students to make even more recipes. Of course they loved it, sleeves rolled up and just got stuck in. Fantastic. 
This is my absolute favorite time of year. The gold and browns, bold bright oranges with bronzy brassy russets and magnificent shades of reds, purples, pinks and green. An abundance of dried flower seeds, reeds, grasses and pods, pomegranates and nuts, all from the garden trees and acorns from majestic ancient oaks, together with orange, yellow and red berries from Pyracantha and from other shrubs that I have not seen before but together, form fabulous displays. Then of course your eye catches something unusual and unexpectedly violet blue, followed by bright yellow Dalia's and still some surviving sunflowers added to the mix.  
We are a little early for Halloween but wanted to celebrate the season and the wonderful harvest from the land so I felt completely inspired to dress our dinner table with carved pumpkins, gourds and unusual squashes all under candle light. Usually our tables are dressed with elegance to complement the food and beautiful villas and landscapes, but this one was just for fun!
A really nice afternoon or morning drive is to the heady heights of Radicofani which sits high above us, overlooking Bellorcia. On a clear day, you can spot the landmark Tower Truglia and Bellorcia from here. Then follow the road down and up, to a succession of charming little towns and villages, such as Bagni San Fillipo, Bagno Vignnoni, Campiglia d'Orcia, Castilone d'Orcia and ending up at the bustling little town of San Quirico, filled with  boutique and other individual shops. Quite a surprise.  At some points along these routes you catch up with parts of the famous Via Francigena. The original pilgrim route that began in Canterbury, England and continues all the way to Rome.
Continue along the Vino Strada between Pienza and Montepulciano which takes you along the top rim of the Val d'Orcia. Beautiful and typical Tuscan views stretching right across wherever you look. You will not be able to resist to pass without stopping at least a few times to take pictures of the panorama. If you have ever read a book or seen pictures of Tuscany, no doubt you will recognize some of these infamous sights. I have to mention Monte Amiata which continues to be your backdrop as you travel through the valley. Amazing and so beautiful, I can't describe just how stunning this area is.
Can't wait to return in Spring next year but for now I will be going back to Poppi and catch up with Casa Ombuto to complete the rest of the cooking courses for 2013.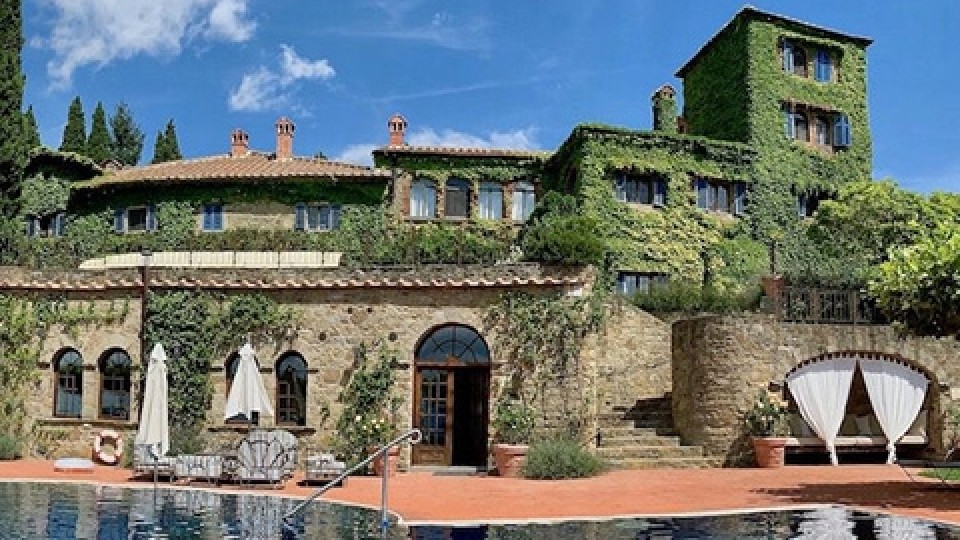 Interested in our cooking courses at one of our Tuscan villas?
Do you want to enjoy our Tuscany cooking classes with plenty of time to explore in your free time, all while staying in an amazing villa?
Reviews
How our guests experienced the Tuscookany courses
Reviews from our former guests made about their visit to Tuscookany on TripAdvisor, facebook, Twitter, Google, Chow and Yelp.