4 Reasons Why Everyone Needs an Active Holiday in Italy
February 5, 2015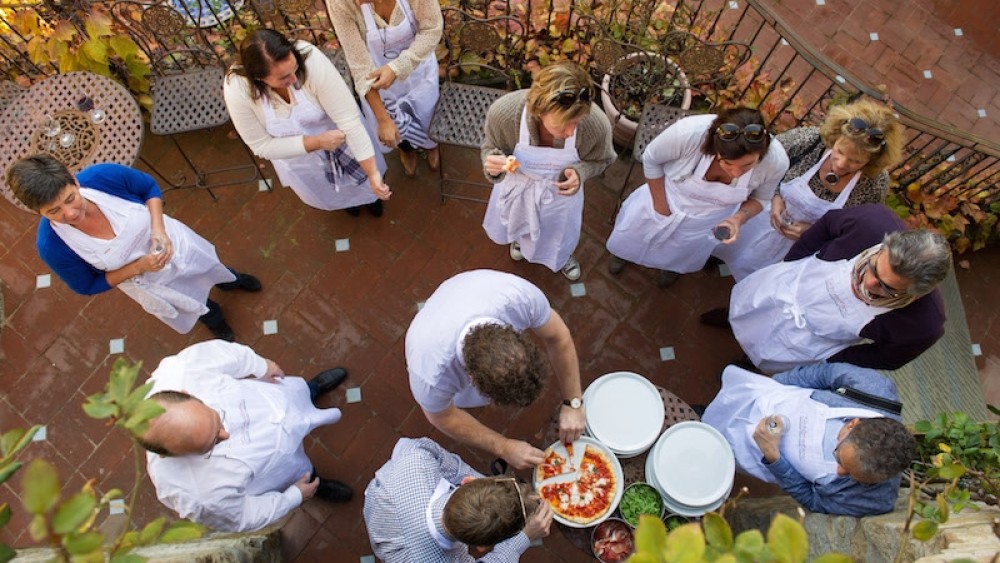 Imagine yourself in a large rustic kitchen.
Inside a sprawling Tuscan villa.
It sits among endless rows of sun-speckled trees and breathing hills.
There's convivial laughter all around you. The earthy scent of basil and garlic wafts through the air. Pappa al Pomodoro soup simmers cheerfully on the stove nearby.
You're learning how to prepare an authentic 4-course Tuscan dinner. With a master Italian chef!
The menu may include scrumptious layered eggplant with buffalo mozzarella. Drizzled with a velvety pesto cream. Now, picture yourself rolling out your own fresh pasta. Homemade Gnocchi anyone?
How about Limoncello Tiramisu for dessert?
Cooking schools are an increasingly popular destination for travelers itching for an off the beaten path vacation.  
It's easy to see why.
1. Great for Everyone
Cooking school vacations can be an alluring prospect for singles who find traveling alone intimidating. They're a fitting alternative to group tours - a better way to mingle with local people and engage with fellow tourists.
Also, organizations are discovering that culinary classes are a fun, effective team-building exercise - everyone works together in the kitchen.
Families can bond over the experience, because, let's face it, nothing brings people together the way food does! Children develop a healthy respect for tradition and are exposed to new cultures in a creative way.
Couples find plenty of romance in the settings.
Seniors benefit too. Travel is often a major part of the lives of retirees, but having dutifully followed the usual sightseeing circuits earlier in life, a fresh, engaging adventure can be attractive. So there's a growing trend towards active holidays among older people, as this Huffington Post article points out.
2. Health Benefits
Active vacations are, well, active. Now, of course you'll have quiet moments taking in the breathtaking scenery. Or perhaps lounging languidly in the sun, sipping a glass of Chianti.
But let's face it. You'll often be on your feet, with your sleeves rolled up - making pizza in a wood burning oven, for example. Or stirring up a savory sauce!
There'll be no reaching for fast food either.
We've already talked about how healthy the Mediterranean Diet is - it can prevent cancer and heart disease. And you'll be cooking with fresh, seasonal, local produce and meats. Which means the very best ingredients go into every dish. Good for the environment too.
3. Impress Your Friends (and Yourself!)
Not only will you return home refreshed, you'll also sport sharpened culinary skills and brim with inspired meal ideas, as well as fun new wine-pairings. Cooking at home will be enticing!
4. Cultural Immersion
A cooking holiday is a wonderful way to steep yourself in new cultures - literally offering a taste of local flavour firsthand.
Discovering how to prepare authentic meals from a native chef is a rich initiation into different lifestyles. An intimate glimpse into tradition.
You'll also learn about provincial and regional culinary variations.
For instance, there are 20 regions in Italy - each with its own unique approach to food preparation and ingredients. Tuscan cuisine relies heavily on olive oil, for example. And often uses local wild game (wild boar, rabbit, pheasant etc.,) in many classic dishes.
An Italian or Mediterranean food escapade is an attractive option for anyone looking for a unique travel experience.
Active vacations are the way to go!
Had a great experience with a cooking holiday? Want to share some travel tips? We'd love to hear your stories in the comments below:
Written by
Tuscookany Team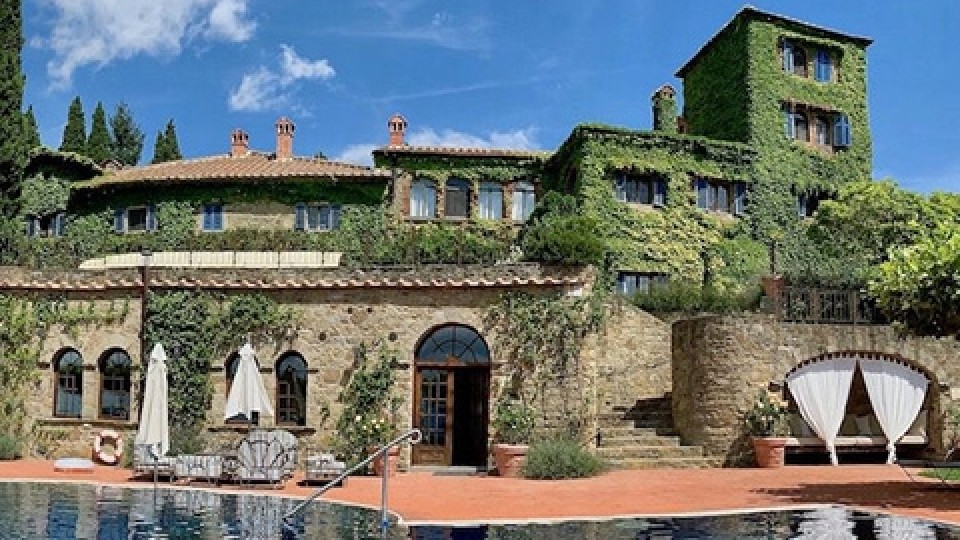 Interested in our cooking courses at one of our Tuscan villas?
Do you want to enjoy our Tuscany cooking classes with plenty of time to explore in your free time, all while staying in an amazing villa?
Reviews
How our guests experienced the Tuscookany courses
Reviews from our former guests made about their visit to Tuscookany on TripAdvisor, facebook, Twitter, Google, Chow and Yelp.