Cooking schools in Italy - Interior at Villa Bellorcia
The interiors of Bellorcia are the proud work of a famous Italian interior decorator. You will be inspired by her impeccable taste and attention to detail in every way. The villa has 7 double bedrooms, each with a unique style and coloring. The luxurious bedrooms all have four-poster beds some with double beds and some with twin single beds. Each bedroom has a private, marbled bathroom with either a bath or a shower. All rooms have air conditioning and central underfloor heating.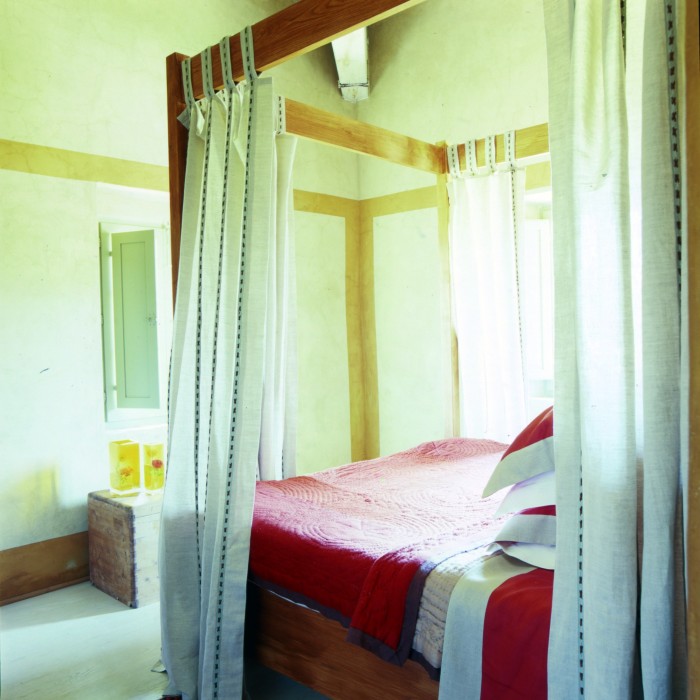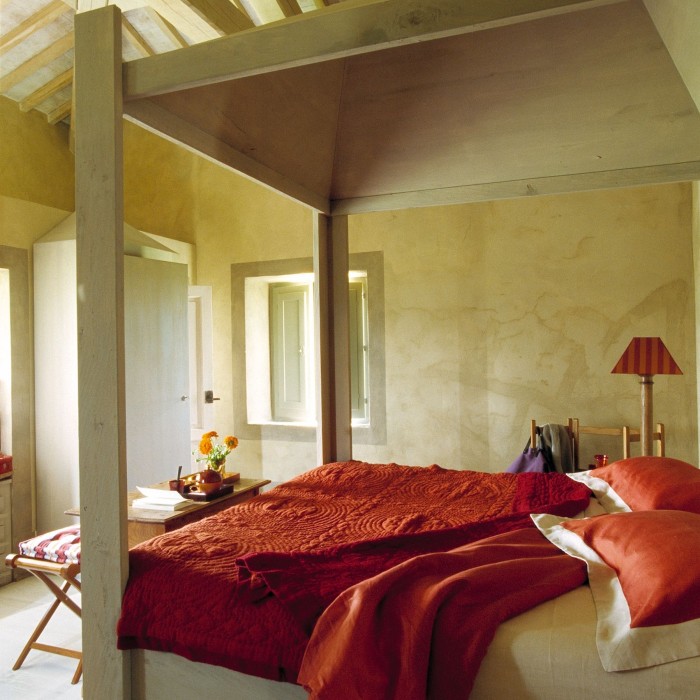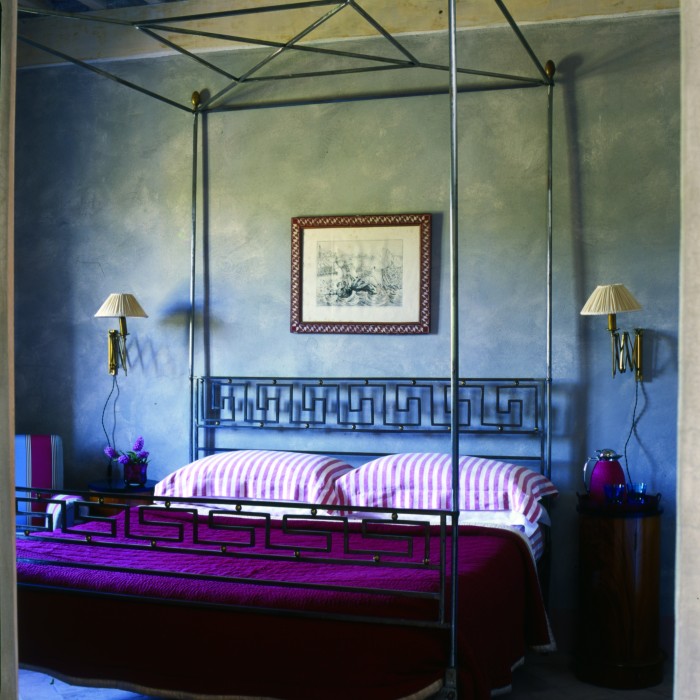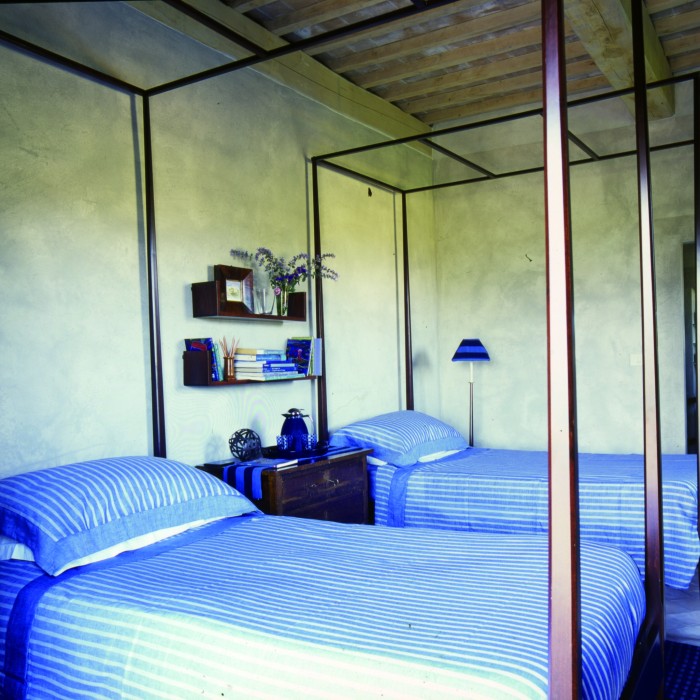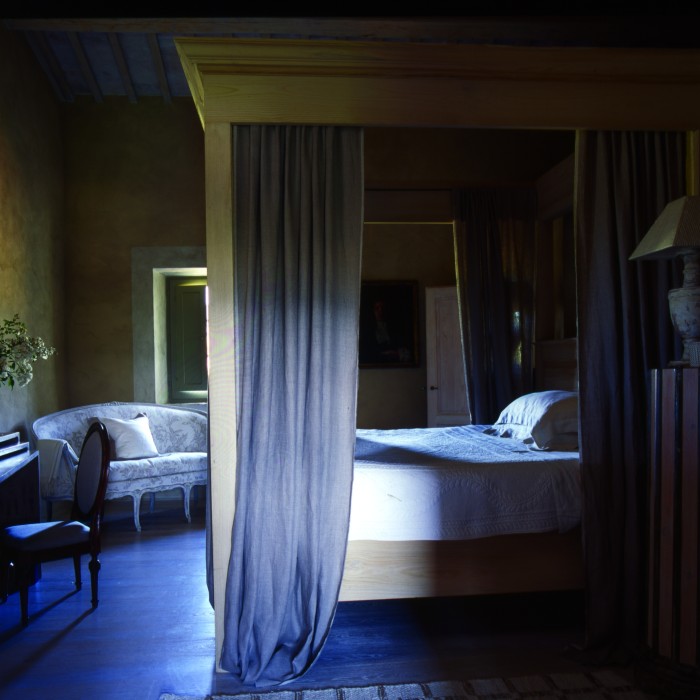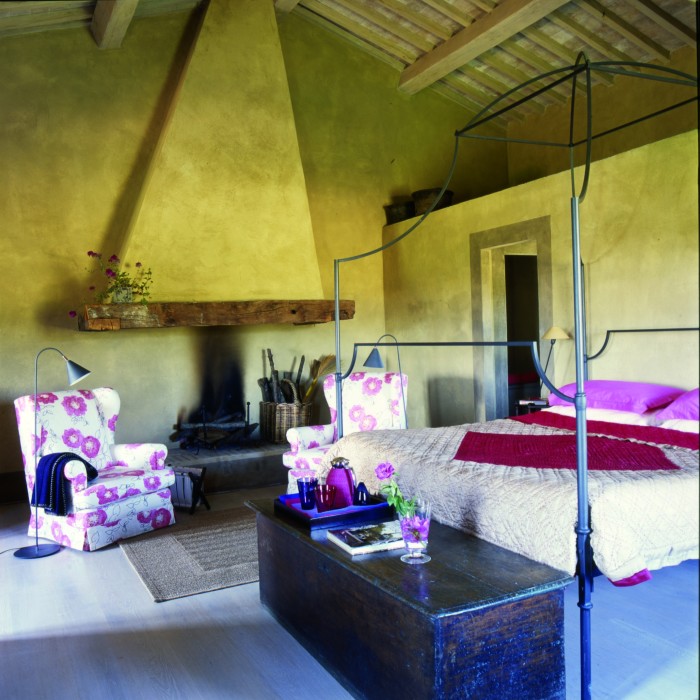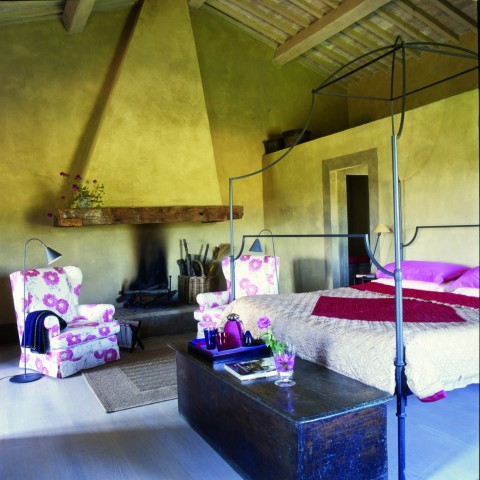 Cantina Bellorcia
The kitchen where the cooking schools in Italy take place is located in the same building. It's a farmhouse style kitchen with a specially designed working area to ensure that there is enough space for everyone to roll up their sleeves and get to work. The kitchen has an adjoining dining room where you will dine on your own creations.
Living room Bellorcia
The dining room has a large fireplace, Wi-Fi facilities and CD/stereo installation. Double doors open out from the lounge and dining room onto a terrace which includes a professional outside wood burning pizza oven which is part of the cooking schools in Italy program to make your own pizza outdoors. It also includes a wonderful terrace to lunch or dine while enjoying the breathtaking view of the surrounding valleys and hills.
Bellorcia cooking schools in Italy
Do you wish to join us for a fun cooking school in Italy staying in this stunning Tuscan villa? Learn more about the program offered at Bellorcia: One Week Italian Cookery Course.