Review on
Torre del Tartufo
"Wow - Magnificent, Beautiful, Tasty and Fun!"
September 27, 2010
"Wow - Magnificent, Beautiful, Tasty and Fun!"
5 of 5 starsReviewed September 27, 2010
We've been back from Torre del Tartufo for over a week now and we are still suffering painful withdrawal symptoms. We wake everyday longing for incredible natural beauty, fantastic accommodations, attentive service, incredible attention to detail, fantastic food and fun education. Yet alas, we left it behind at Torre del Tartufo…for a while. We spent an idyllic week there this September, and were thrilled with all aspects of the experience.
Where to begin? Our arrival perhaps. As one poster below noted, it is indeed located up a long gravel road, near the top of a reasonably remote hill. The first time up, one wonders a bit about what awaits you. Then the gates to the property open, and all doubt vanish. The grounds are stunning, the buildings fantastic, the rooms beautiful and the view absolutely stunning. (And yes, contrary to the poster below, there were many cabs that came and went during the week we were there).
Barbara, our host for the week, spared no effort to make sure her guests were all well looked after. The attention to detail in every aspect of the accommodations and service is clearly a function of Barbara's leadership and customer focus. She creates an atmosphere that is not so much like visiting a hotel or resort; rather it is more like visiting an old friend. The buildings, grounds, kitchen and even the bar are yours for the week – as if it were a good friend's home.
But the reason one comes to Torre is not merely for a wonderful stay at a mountain lodge. No, it is the cooking of course. And like the rest of the experience, it certainly exceeds expectations. The chef, Franco Palandra, does a great job of balancing the demanding standards of a professional chef, with the patience and understanding required to deal with weekend cooks of varying skills. His passion for the food of his native country is evident in everything we cooked. And over the course of the week, one gets a very good firsthand experience with a very wide array of dishes.
Beyond the cooking and the grounds, we did take advantage of the mornings and early afternoons to tour out around the surrounding countryside and towns. (Even the drive back up the hill became quite ordinary by the second time up.) There are almost limitless options for half day trips to idyllic Tuscan towns packed with whatever you are interested in…museums, churches, wineries and of course…great restaurants. And the ever organised Barbara has all the day trips catalogued with handouts in a binder in the office. Most days we did not get back until just before cooking classes, but do make sure you get back in time for lunch on the pizza day.
There is also a planned excursion day that was one of the absolute highlights of the trip. I won't disclose too much about the actual activities other than to say that if you are looking for a truly authentic Tuscan experience, with people who are absolutely passionate about producing food and beverage products of great quality in a responsible and sustainable manner, it will be a very, very memorable experience.
In summary, the trip exceeded the very high expectations we had for it, on all dimensions. Sadly, we're still struggling with the withdrawal, but have found some relief in recreating the recipes we enjoyed while we were there. So far we've managed two batches of gnocchi -one traditional, one with sweat potatoes. The first batch were consumed with a brown butter, sage, pancetta and porcini sauce. The second are frozen for next week. My partner served minestrone to her entire office last week along with a great flourless chocolate cake. We've made fresh tomato sauce and used it for spaghetti wrapped in eggplant. Not to mention ravioli with parmesan, parsley and white truffle oil. And three of the salads we learned. Combined with the bottles of Tuscan wine, the fabulous olive oil and delightful cheese that we brought back with us, we're somehow working through the withdrawal and slowly reintegrating ourselves into "real life"…for a while.
Stayed September 2010, traveled as a couple
4 of 5 stars Value
5 of 5 stars Location
5 of 5 stars Sleep Quality
5 of 5 stars Rooms
5 of 5 stars Cleanliness
5 of 5 stars Service
Please view this review about the Torre del Tartufo cooking classes in Tuscany on TripAdvisor
HenderTravellers Toronto Canada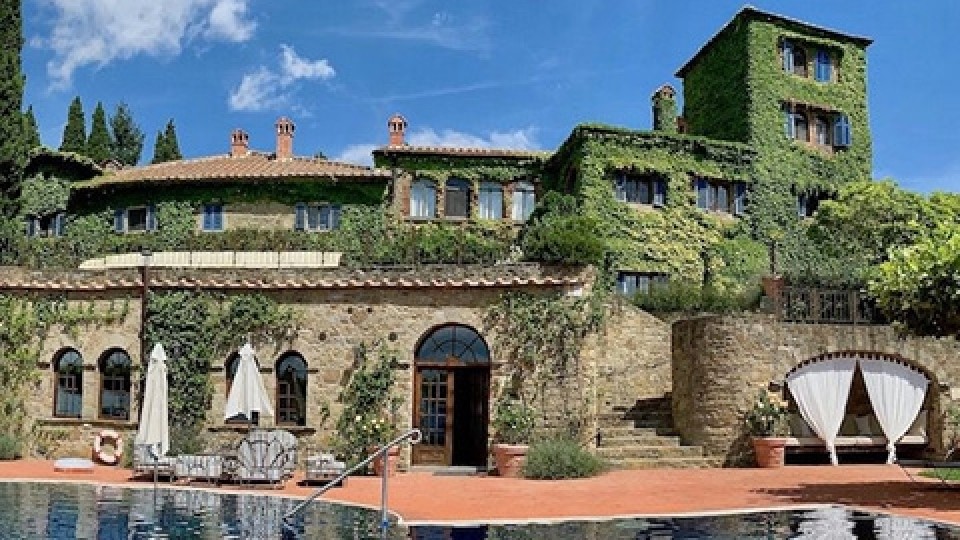 Interested in our cooking courses at one of our Tuscan villas?
Do you want to enjoy our Tuscany cooking classes with plenty of time to explore in your free time, all while staying in spectacular villas?