Review on
Torre del Tartufo
"Tuscan Paradise & Cuisine Extraordinaire!! You will have a hard time leaving....."
August 5, 2014
"Tuscan Paradise & Cuisine Extraordinaire!! You will have a hard time leaving....."
5 of 5 Stars Reviewed by Senior Reviewer Sessa July 2014,
Words and photos cannot adequately convey the beauty and bliss you will experience at Torre del Tartufo! I attended the 3 day class in mid-July, and this experience wildly surpassed any of my expectations. The quality & quantity of the cooking classes were incredible and Franco and Paola were incredibly skilled and patient teachers! They do all of the prep and clean-up work which leaves you ample time to be fully engaged in the cooking experience. Franco is an incredibly talented Chef who really exposed us to a wide variety of traditional Tuscan dishes. This is NOT a spaghetti and meatball type of cooking class......You will leave feeling very confident in your ability to produce delicious 4 course Tuscan meals.
The spacious and beautiful kitchen is fully equipped with every possible cooking implement & gadget, including many cooking tools I had never seen or used before. The cooking classes are great, because you are assigned to a team and get to cook all elements of a 4 course meal at every cooking lesson. Franco purposely splits people traveling together which quickly builds friendships and team work. The teams are all preparing different meals each day, so it quickly exposes you to a wide variety of Tuscan delicacies. You will learn everything from basic pasta and pizza dough, to very rich and complex main dishes and desserts.
Be prepared to cook for several hours, followed by eating & drinking for several hours in the evening. Each evening, there was a wide variety of wines and liquors available for guests to enjoy before and after the meal. Italian red, white and rose wines are always available to guests 24/7. In addition to a traditional oven, there is an outdoor wood fired oven that really enhances the pizzas and some of the main dishes you will prepare.
The full-day field trip was really incredible! We started out at a private family owned and operated vineyard/winery, traveled to an olive oil farm, visited a linen factory and hilltop village and ended up at a goat farm where an incredible variety of goat cheeses are produced. I even had the opportunity to milk a goat!! The Tuscan landscape on the journey is truly amazing, and you will pass many fields of tobacco and sun flowers.
The Villa is very large and the rooms, accommodations and grounds are absolutely gorgeous! The gardening on the property is absolutely breathtaking and you will walk out of the kitchen to clip your own herbs for the dishes you prepare. Clipping my own basil, rosemary and thyme to add to my dishes was a pretty surreal experience! Lavender, roses and many other flowers were in full bloom during my class in July. There were thousands of bees on the flowers, but they never bothered any of the guests. If you are allergic to bee stings, make sure you have an Epi-Pen available, just to be safe.
There is a really lovely pool, with a wood-fired hot tub that looks out over the expanse of the Tuscan hills. A sauna and steam bath are also available for your enjoyment. I booked the massage therapist, and she was fabulous. The hour long massage was only 60 Euros and well worth the price.
I was alone for the class and never felt alone for a moment. The participants were from the US, UK, Netherlands and Australia during my class. All of the participants and Villa staff members were incredibly warm and friendly. We had 2 women traveling alone, 2 sets of mothers and daughters and 3 couples who attended my class. The gentlemen did not attend the class but enjoyed the beauty & serenity of the Villa and surrounding area while their partners participated in the cooking classes. They rejoined us for the meals and thoroughly enjoyed our cooking! Each day we dined on a really lovely outdoor table which Paola draped in different linens and themes for each meal. There were beautiful arrangements of fresh flowers on the table at each meal!
All of the ingredients in the cook book you will utilize and take home are based on the metric system, so if you are from the US, brush up on your metrics before you attend. The cookbook you will take home is really an incredible resource.
As I mentioned, Franco and Paola are absolutely incredible, as are Lena and Alex who oversee the entire property and serve as your hosts. The breakfast and lunch options were ample and truly delicious! I loved the class so much that I plan to go back with my mother and sisters this Fall.
As others have mentioned, the gravel road up to the Villa is incredibly treacherous. I had a rental car and was terrified that my tires would blow on the way up to the Villa. Once you arrive at the Villa, trust me, you will never want to leave........You will leave with an incredible bottle of Franco's Balsamic Vinegar and his incredible Truffle Paste. The flavors will blow your mind!
I cannot recommend this experience highly enough. I have traveled all over the world, and this was truly a magical experience!
Room Tip: Some of the rooms do have wood-burning fire places and there are 2 bedroom, 2 bathroom apartments av...
See more room tips
Stayed July 2014, traveled solo
Find the full review of these cooking classes in Italy on TripAdvisor
Sessa Wisconsin Wisconsin US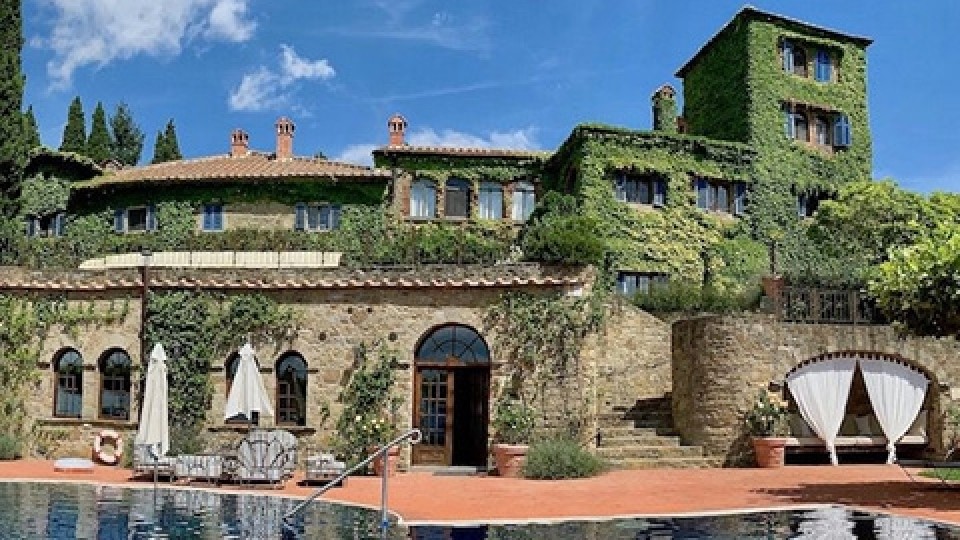 Interested in our cooking courses at one of our Tuscan villas?
Do you want to enjoy our Tuscany cooking classes with plenty of time to explore in your free time, all while staying in spectacular villas?