Review on
Torre del Tartufo
Torre del Tartufo - Report on a Cooking Course in Tuscany
November 2, 2011
At the end of a winding, bumpy road up a hill, a few miles from the Arezzo train station, Mr. Nightshade and I finally approached Torre del Tartufo, our home in Tuscany for one delicious week. The beautiful, old (parts of the building date to the 12th century) villa sits on a green hillside overlooking the valley. Barbara, a treasure of a manager, welcomed us, showed us our lovely room (with a big fireplace and idyllic views), and gave us a quick tour of the premises, including the grand teaching kitchen, the help-yourself bar, the always-ready espresso maker, the dining area (with a huge fireplace), the large, comfortable living room (with yet another fireplace) (and a computer), etc, etc.

Later in the evening (after wandering the grounds, checking out the gardens, and taking in the views), we met the other students (one was another chowhound!) over salami, olives, cheese, bruschetta, and prosecco. Shortly thereafter, we were served our first dinner, and the last dinner we would eat without preparing some portion of it ourselves. At this time we also met Franco the chef and instructor. Every day of our stay we would find new cause to marvel at Franco's skills at cooking and teaching.

Our first-night dinner consisted of caprese salad, risotto with leek and speck, Arezzo-style tagliata with rough mashed potatoes, and panna cotta with mixed berries. To accompany, we enjoyed a Pinot Grigio, and a Collepino Merlot Sangiovese (I think. Maybe the other chowhound in attendance will chime in about the wines we had during our stay, as he is far more knowledgable than I.) After dinner a big basket with vin santo, limoncellos, grappas, bitters, etc. came to the table, and we all indulged. This, we soon learned, would be a nightly ritual.

During our classes we divided into groups, each making some portion of the dinner, and in addition, the next day's lunch. Of course, each meal consisted of an antipasto, a first course, a second course (at a minimum - our last meal we had both rack of lamb and osso buco!), and dessert, so plenty of dishes were made. Franco gave the recipes (often with modifications to suit the seasonal availability of ingredients), then outlined and demonstrated techniques. He and his assistants, Paola and Ryan, then buzzed about the kitchen offering further instruction, encouragement, and assistance to all of us. While students here arrive with different skill levels, from self-professed non-cooks, to enthusiastic home-cooks, to those with professional experience, Franco made every dish attainable, informative, and fascinating for all. And at every meal we were amazed with what we had made. (By the way, it is so much fun to cook when you have someone else constantly cleaning up after you!)

One big pleasure of the experience was simply enjoying the ingredients. Many things come directly from the grounds: truffles abound (hence the name), a local hunter supplies wild boar, herbs grow in the garden, honey is made from chestnut and acacia trees. And of course, wonderful local wines are in constant circulation.

The photos below show the villa; our room; the view from our window; the great kitchen; some of the fresh ingredients; Franco at the pizza oven; three of our pizzas (we each made our own). Most of my food photos were unsuccessful, as we sat down to the final products accompanied by firelight and candles. What I have pictured here includes eggplant pudding on a bed of green peppers with anchovy and capers; butternut squash and ricotta tart over zucchini pesto with red onion relish; pork sausages; rack of lamb stuffed with pecorino atop onions, sundried tomatoes and pine nuts; and the panna cotta from the first night.

Dishes of note that are not pictured, included wild boar stew with polenta, butternut squash ravioli, lasagne with white duck ragout, chicken breast stuffed with pecorino and truffles, zabaglione, and oh, too many to list.

If you want to investigate further, this is the website for both schools run by the same people (we might have to try the other one in the not-too-distant future):
https://tuscookany.com/

I realize this is a pretty glowing review. Lest anyone think this is a shill post by the school management, please look at my Chowhound history. I've been posting a while. This was my first trip to Italy, and I have no association with Torre del Tartufo other than my recent stay there. Maybe I should say something negative so this looks more believable. Well, the water didn't get steaming hot in my shower at night. But it's all solar heated. And the bathroom is all marble, with brass fittings, and a window into a beautiful courtyard. And I could step out of the shower and sit by the fireplace that took up most of the bedroom wall. And look out the window at the moon over the Tuscan hills. And sip a glass of grappa. Really. Can't complain.
See this review about "Report on a Cooking Course in Tuscany on Chow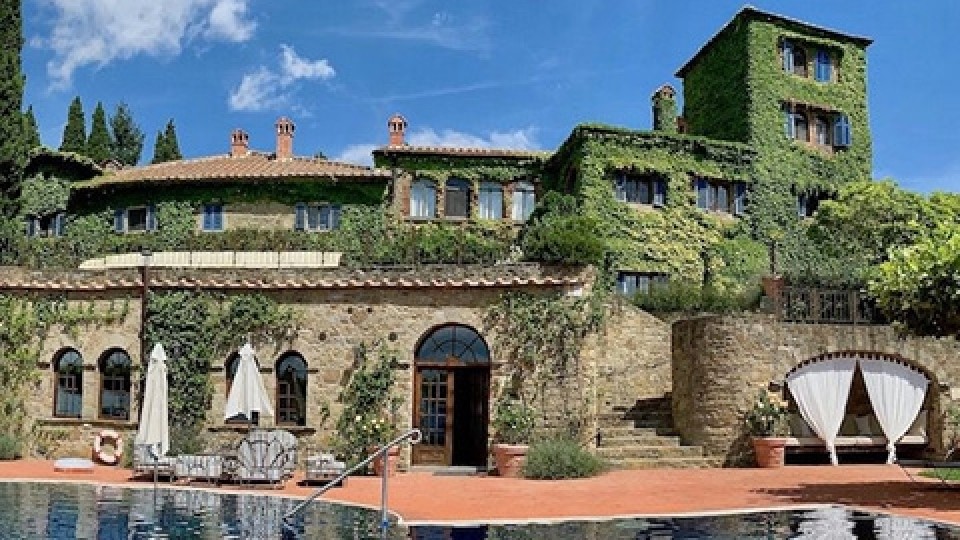 Interested in our cooking courses at one of our Tuscan villas?
Do you want to enjoy our Tuscany cooking classes with plenty of time to explore in your free time, all while staying in spectacular villas?