Review on
Casa Ombuto
Poppi Tuscookany School in the Villa
July 2, 2017
A great event. I am not that much into cooking, so i went for Katy to enjoy.
But i participated. Some other husbands did not participate, but i recommend everyone join in, its the experience that counts. i basically just cut tomatoes and peppers etc. This allowed the "fun" stuff pasta, pizza, and desert making to the others. The Chef is Laura, pronounced with a long A.

We chose to rent a car at the Florence airport and drive over, it was exciting, you get to feel like you drove in Tuscany. The last part is a dirt road up a hill to the Villa. When you arrive it is a garden, a relaxing, romantic Villa with a beautiful pool, cooking house, gym area, parking, and various room style Villa. Only down side is NO AC. so just be prepared. The Villa is up in the mountains so it was not that bad. There are also mosquitoes and spiders, so bring bug spray, and calamine spray for the after bites.

The food of course is excellent, there is a welcome lunch, and then the cooking school starts and everyone makes dinner. After dinner be prepared for the largest selection of after dinner drinks ever assembled. You have no choice but to sample away.

There is free time in the mornings to read, take a walk or a drive. We also did an excursion to Arexxo, wine tasting, cheese tasking, and olive oil. There is so much to do, the time flies by.

We also had a friendly visit from the owner Lars who flew down from Holland.

I highly recommend. have fun
Please find the full review on TripAdvisor

Nickell Family
Los Angeles, California, U.S.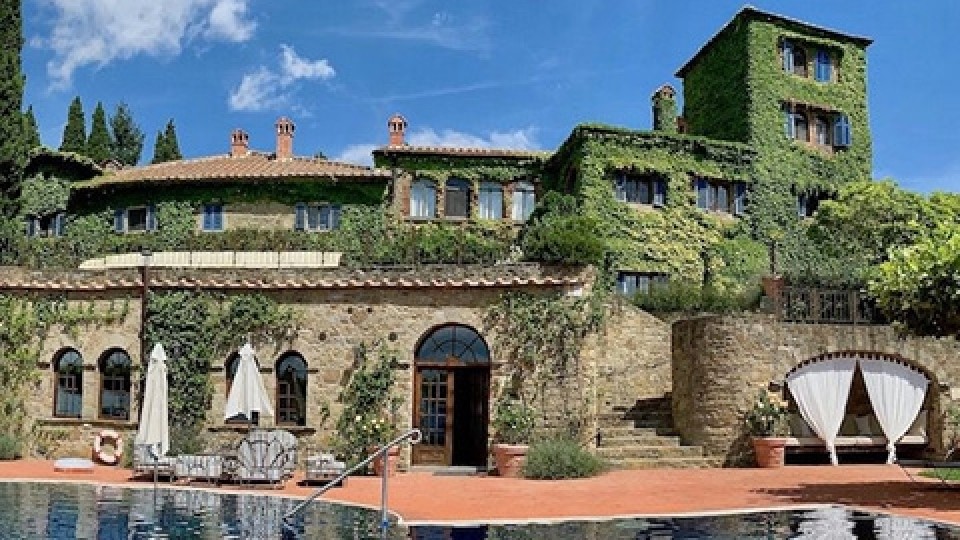 Interested in our cooking courses at one of our Tuscan villas?
Do you want to enjoy our Tuscany cooking classes with plenty of time to explore in your free time, all while staying in spectacular villas?