Review on
Casa Ombuto
"Perfection"
August 17, 2015
"Perfection"
I'm not sure why it has taken me this long to write about Casa Ombuto. I think I somehow knew it would be impossible to put the magically experience into words and do it justice. Casa Ombuto is a truly special place, and the aura it has is nothing short of phenominal. But I've now resolved that it will be impossible to accurately descibe the experience, and I'm ok with that.

On the afternoon we arrived, we knew from the rugged gravel drive and small sign with an olive branch and the words "Casa Ombuto", to Sheenah's warm and inviting welcome. We knew all the reviews we had read countless times were completely true. We arrived in our room for the week, found a chilled bottle of prosecco waiting for us, and from that point on the week was spectacular. The weather was great so we slept with the windows open. On our first night it rained.....and it was perfect. Sleeping in a 17th century villa listening to the Tuscan rain fall outside was heaven. On some nights with the windows open, you can even hear wild boar foraging in the yard and nearby fields.

The meal on the first night was a wonderful bistecca, prepared by our intructor for the week, Paola. I say instructor, but she was much, much more than that. She's tough in the kitchen, warm in her heart, and always filled with laughter and caring. Paola is beautiful inside and out. She's a special lady and we are so much better for having the privilege of spending a week with her.

The mornings are spent drinking coffee, eating breakfast and visiting with the other guests. Part of the experience for us was to meet people from other areas and to get to know them. We made friends and before long, it was like we'd known each other for years. Sheenah was always there to help us, and we loved getting to know her. My wife and I loved to listen to her. She's a beautiful lady and a wonderful host.

The afternoons are spent in the kitchen. After a briefing session of the day's menu, it's all hands on deck in the kitchen. Make no mistake, this is not a leisurely cooking time in the kitchen. I considered it the closest thing I will probably ever experience to cooking in a working restaurant kitchen. It is fast paced, and at times hectic, but always fun and exciting. Paola will test you, and get you out of your comfort zone, and you will love it!

Casa Ombuto, Paola, Sheenah, the other guests, the excursions, the day off in Tuscany (I even played golf while I was there), and last, but certainly not least, the food, everything about this vacation was perfect. I know when I read all of these reviews that were all basically saying the same things, I thought "How could this be?"

Trust us.....it be!
Room Tip: Any room will be fantastic.
Chris L Owensboro, Kentucky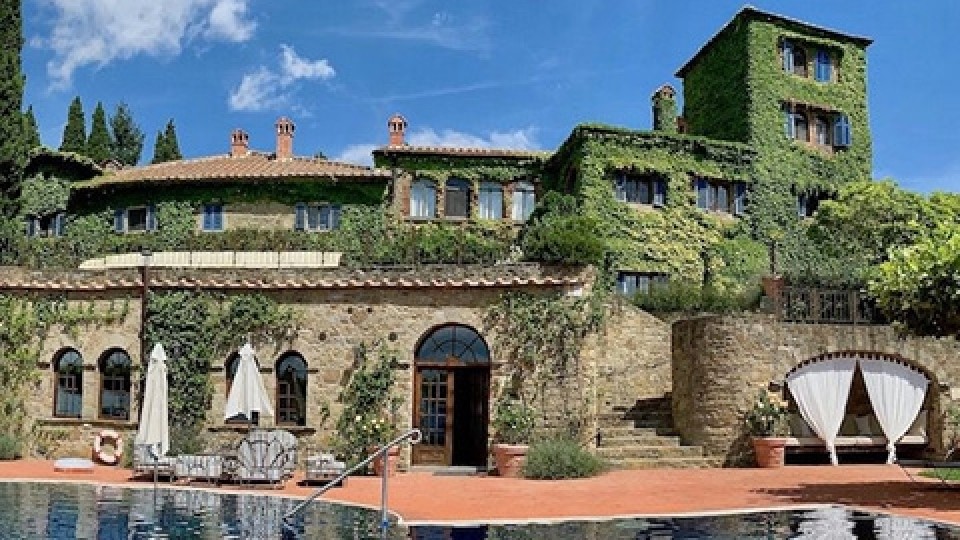 Interested in our cooking courses at one of our Tuscan villas?
Do you want to enjoy our Tuscany cooking classes with plenty of time to explore in your free time, all while staying in spectacular villas?