Review on
Torre del Tartufo
Once in a lifetime cooking vacation in Italy experience!
September 28, 2016
Once in a lifetime cooking vacation in Italy experience!
5 of 5 stars, Reviewed on TripAdvisor by Lisa, September 2016
Magical is the perfect word to describe my experience at Torre del Tartufo. Lena was so wonderful assisting me with transportation and making sure my visit was stress free. Franco was an amazing instructor. Very attentive and patient as my fellow cooks learned their way around a kitchen and creating amazing dishes. His witty sense of humor made for fun days of cooking! I adored Paula. Quietly she moves around the kitchen keeping everything clean and orderly. She was always available to answer questions and give suggestions and I found myself wanting to clean my dinner plate just so she would give me a second dessert.

I was blessed to have the most wonderful fellow guests. Our time in the kitchen was fun and working as a team became second nature. New friends were made and all made my experience that much richer.

This experience was more than I ever thought it would be. The grounds are spectacular and every room has a lovely view. I started my day with a beautiful sunrise and ended the day with amazing sunsets.

If you are looking for a vacation that combines beautiful accommodations, amazing people and the joys of learning cooking techniques, this is the perfect place to stay.
Room Tip: My room was in the Tower and very quiet.
Lisa J San Francisco, California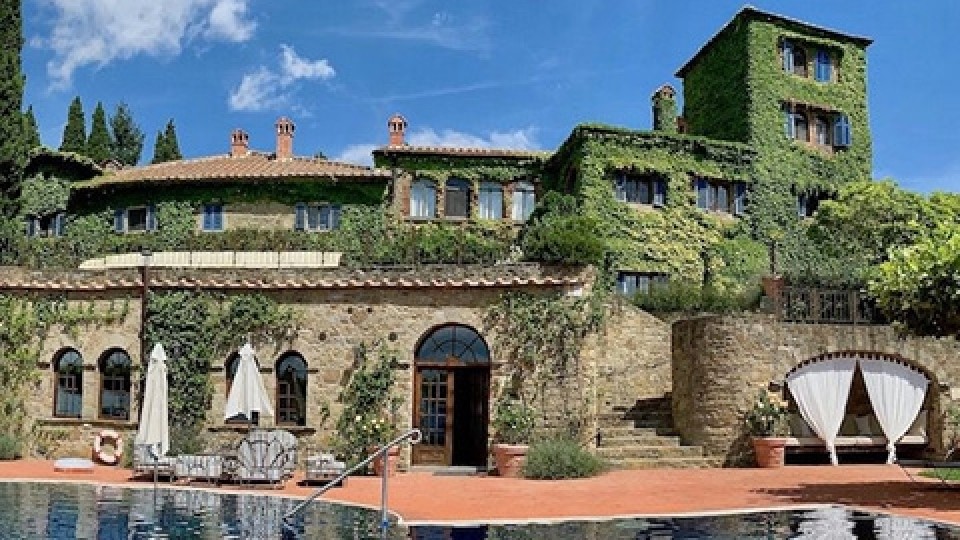 Interested in our cooking courses at one of our Tuscan villas?
Do you want to enjoy our Tuscany cooking classes with plenty of time to explore in your free time, all while staying in spectacular villas?