Review on
Casa Ombuto
"Five stars aren't enough!"
June 25, 2014
"Five stars aren't enough!"
5 of 5 Stars Reviewed TrvlforFun F   June 25, 2014
When my wife suggested a trip to Italy, my one request was that we included something in addition to just sightseeing, and as the default cook, I began researching cooking schools. I found quite a few options on the internet and selected Casa Ombuto because of it's incredible reviews on Tripadvisor and it's beautiful setting. We arrived with the typical apprehension of hoping we made the correct choice and it was immediately apparent that we had. From our greeting, to our room to our first evenings dinner, it was obvious that we were headed for a great time. Without a doubt, Paola, our chef, tutor, raconteur and camp counselor, all wrapped up into one incredible personality, was the driving force that made everything so enjoyable. In addition, Sheenah and the other staff members were beyond accommodating and made sure our stay was enjoyable. 

The organization of the cooking classes, beginning with the group meeting with Paola at the beginning of each class to select the day's menu and discuss each selection made the transition into the kitchen less foreboding, especially to me, a novice, at best. Our group was diverse in geography as well as age, but we all enjoyed the experience, had lots of fun along the way and created great memories and friendships. The skill levels among the participants ranged from not very good cooks like me to including a chef, and we all learned and enjoyed the process. The cook book we each received was well organized, the instructions all clear and easily understood, and gave more options than you can prepare in a month!

The villa is a beautifully restored series of stone buildings, with the guest accommadations in one and the cooking facilities in another, and lovely large pool and acres of Tuscan countryside. It's very private, but only 5 minutes from Poppi, and the directions make finding it very easy. You can spend time at the pool, hike the area on the many trails or drive to the historic town of Poppi or other villages in the area. Nothing is really far, including Florence, Chianti, etc. Our room was large, with a very nicely updated bathroom and adjoining large multi-room shared sitting and dining areas; just what you'd expect in a restored Italian villa.

In addition to the cooking classes, the week was well planned and the timing prefect, including the group day of touring, the day off and the free time each day (much of which was spent at the pool or in the local area). The day trip to a winery, an olive oil farm in the dame family for 600 years, a goat cheese farm and several Tuscan cities was much more than I expected. It's obvious that Casa Ombuto's staff has spent a great deal of time perfecting how to run their programs and it shows. 

As an example of how much fun we had, on our free day, we all took off in different directions and had decided to meet back at Casa Ombuto for dinner of leftovers and a few dishes we prepared and had yet to enjoy. Our plan was to meet for drinks at the pool (we went through lots of wine and appetizers} and migrate to the dining room for dinner. Needless to say, we never got to the dining room, but during the course of the evening all of the food made it's way to the candle lit pool area where we dined (partied???) to the wee hours. And we still had another day of cooking. 

The best accolade came from my wife, who hadn't planned to participate in the cooking, but was enticed to do so by Paola. She had the best time, probably even more than me, and really got into the cooking, for which I'm truly grateful. 

Needless to say, we thoroughly enjoyed the entire experience and wholeheartedly endorse Casa Ombuto as a great way to enjoy cooking in Tuscanny and a grand Italian vacation.
Room Tip: All the rooms are good. I would describe them as Tuscan country, spartan to some, but totally appro...
Find this great review from contributor TrvlforFun F Sun Valley, Idaho about the Tuscookany 
cooking school in Tuscany
on TripAdvisor
TrvlforFun F Sun Valley, Idaho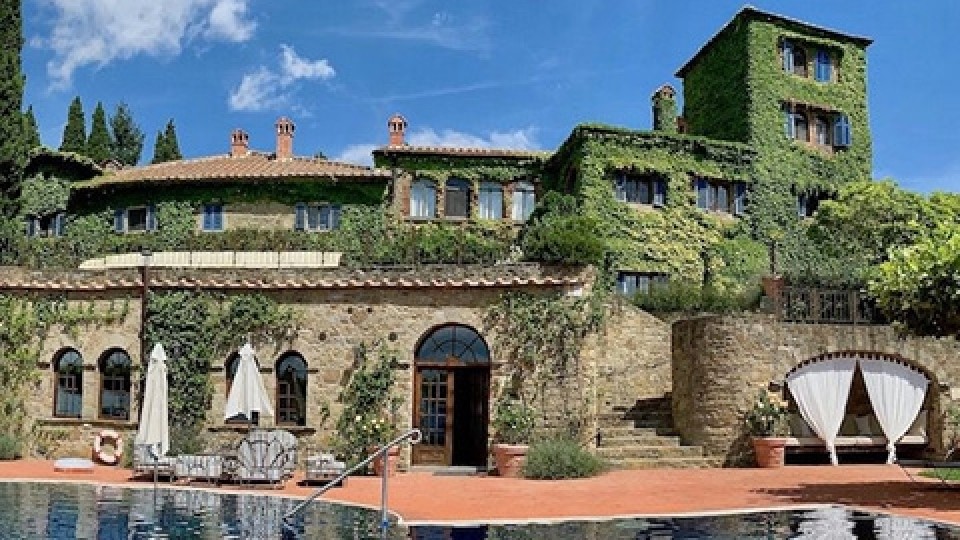 Interested in our cooking courses at one of our Tuscan villas?
Do you want to enjoy our Tuscany cooking classes with plenty of time to explore in your free time, all while staying in spectacular villas?