Review on
Torre del Tartufo
"Far better than we'd hoped..."
November 3, 2012
"Far better than we'd hoped..."
5 of 5 stars Reviewed November 3, 2012
This was the full, seven-day cooking course, and what a marvelous experience it was, from beginning to end!
From the moment we arrived, Barbara (the manager) made us feel as welcome as family. Our two bedroom "Basilico" suite had a sitting room with fireplace, and overlooked the pool and the Tuscan hills across the valley. Since it was October, the down comforter on the bed was cozy. After a wonderful communal breakfast with the other guests (all of whom were delightful people), each morning was free to spend as we saw fit. Having rented a car in Florence, we were able to explore the beautiful Tuscan countryside and nearby medieval towns such as Poppi, Anghieri, Arezzzo, and Cortona, returning to the villa for a tasty lunch. Some chose to simply relax in a chaise by the pool with a book or walk the trails through the woods surrounding the property.
Of course we were all there to learn about Italian cuisine, and Franco (the chef) and Paolo (the assistant) were the perfect couple to teach us. This was not a "fluffery" cooking course--it was the real deal! At 3 pm we all assembled in the large, well-equipped kitchen, where we were divided into four teams and given assignments to make the various dinner courses, as well as some of the lunch dishes. We all got a chance to make the antipasti, pasta, main, and dessert courses, working with different people each day. Franco would begin each session by explaining the ingredients and outlining the procedures for each of the courses, referring to the menus in the cookbooks we were all given on day one. The ingredients always included wonderful, organically grown produce and fresh meats. The cooking assignments were often challenging, even for those of us with some cooking skills, but Franco was always there to assist and advise.
We would cook furiously until about 7 or 7:30 pm, then head back to our rooms to freshen up before re-joining the group for a glass of wine or two before sitting down to dinner. Paola created beautiful and imaginative table decorations, different each evening. Franco would say a little about the wines we were having as we tucked into the first course. Needless to say, we ate very, very well, and the fare was all the more tasty because we had cooked it ourselves. We talked about each course, asking the team who had prepared it for details, giving applause for truly outstanding results. The meal would end with Franco and Paola marching in with wicker baskets full of after dinner drinks, bottles clinking. Wonderful food and wonderful company!
Friday was "excursion day". Barbara had arranged for a small bus and a charming young Italian woman to take us on a tour of nearby Anghieri, including a small specialty textile mill that had been in operation for ages. After a walking tour of the old section of town, we visited a nearby working artisanal olive oil production facility and vineyard, run by the same family for centuries. We were treated to an olive oil tasting, and then served a delicious lunch in their home--very gracious hosts, indeed. The last stop was a 16th century villa that had been restored by a local psychiatrist. He personally showed us his beautiful home, and then conducted a wine tasting consisting of two award-winning wines produced from the vines on his property--a very nice Chianti Classico and an absolutely stunning Super Tuscan. What a treat! Several of our party bought cases to be shipped back to the States. This day was special, and we were very impressed that Barbara could have put together such unique and interesting experiences.
The final dinner on Saturday was a special one, served with excellent Tuscan wines. By this time we all felt like we'd known each other for ages, and the room was filled with lively conversation and camaraderie. We shared email addresses and promised to share photos of our wonderful week together. We stayed up late, chatting in small groups, and talking about what an incredible week it had been.
On Sunday morning, we said goodbye, with a big smile and hug from Barbara. As we were leaving, I told her that we couldn't think of a single thing to suggest to make the experience any better. If you love cooking, and you love Italy, you've got to do this!
Room Tip: Our two-bedroom "Basilico" suite had a sitting room with a fireplace, and overlooked the p...
See more room tips
   
Stayed October 2012, traveled as a couple
5 of 5 stars Value
5 of 5 stars Location
5 of 5 stars Sleep Quality
5 of 5 stars Rooms
5 of 5 stars Cleanliness
5 of 5 stars Service

This photo of Torre del Tartufo Cooking Vacations Tuscany is courtesy of TripAdvisor

This photo of Torre del Tartufo Cooking Vacations Tuscany is courtesy of TripAdvisor

This photo of Torre del Tartufo Cooking Vacations Tuscany is courtesy of TripAdvisor
Travel4fun2go, Manager at Torre del Tartufo Cooking Vacations Tuscany, responded to this review
November 26, 2012
Thank you for taking the time to write such an elaborate review - we really appreciate it and it will surely give new guests a good impression of how the week is structured at out Tuscany cooking schools and thank you for your kind words! Happy cooking and greetings from the Tuscookany team!
Hudson H Richmond, Virginia US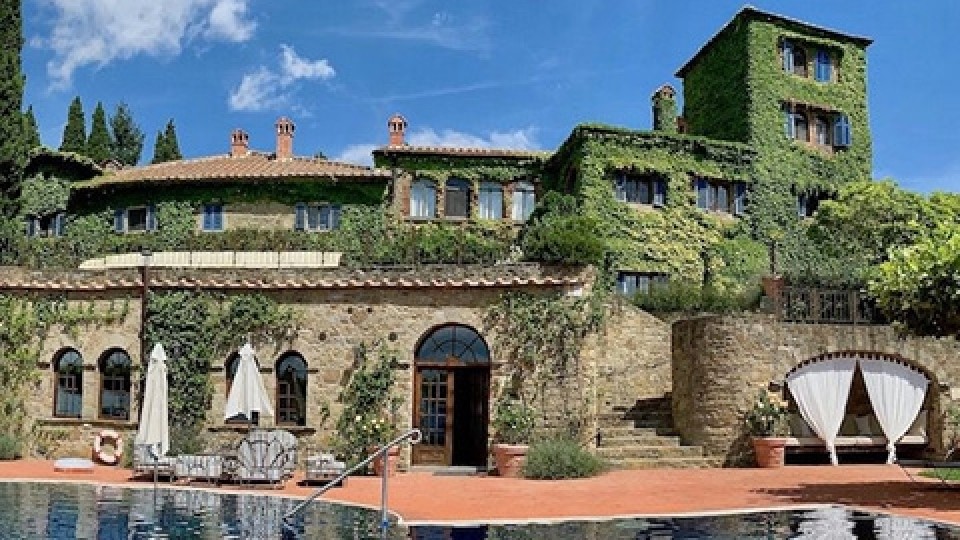 Interested in our cooking courses at one of our Tuscan villas?
Do you want to enjoy our Tuscany cooking classes with plenty of time to explore in your free time, all while staying in spectacular villas?