Review on
Casa Ombuto
"Fabulous week Italian cooking classes at Casa Ombuto in Tuscany"
May 25, 2016
"Fabulous week Italian cooking classes at Casa Ombuto in Tuscany"
My girlfriend and I signed up for a week of Italian Cooking classes in early May - a most beautiful time to be in Tuscany!! Casa Ombuto was beyond our expectations. Tucked away in the hills - it's a dream-like setting from the large Villa with first class accommodations to the Cantina where we cooked and dined. The property is extremely well maintained and very green with solar panels and recycling a priority. Potted herbs line paths, wisteria and a rose vine (with blooms the size of your hand) adorn the Villa - there's a beautiful pool area surrounded by lounging chairs - and outdoor dining areas that are picturesque. Chef Paola made our classes so much fun - and the the results were astonishing! There were 6 of us in class - and one guest who did her own thing but joined us for meals. We spent mornings touring the area - one day is a group field trip to a winery, olive press operation and linen factory. Classes started at 3pm and we prepared that night's meal and lunch for the next day stopping at 7pm to give us time before sitting down to dinner at 8:15pm. Paola would introduce the courses and credit the guests who prepared it and of course there was wonderful wine paired with each of the 4 courses. After dinner we sat around the table well into the night sipping a wide variety of liquors from Grappa to Pistachio Cream reliving that day's culinary experience! We prepared rabbit, wild boar, beef, lamb, octopus, sea bass, salted cod, anchovies, several different ravolis, cannolis, spinach souffles, pizza, and lots of vegetables in a variety of ways - and of course delicious desserts!! The week was nicely paced and you leave with a cookbook, apron, and a certificate noting your stay. Thanks to Paola for her patience, her culinary skills and unique personality; to Lars, the friendly owner, who happened to be there our week and joined us for meals; Janine, guest relations director, who saw to our comfort; and the rest of the staff who helped make our time in Casa Ombuto a dream come true.
Room Tip: The Villa is two levels and all rooms are most comfortable

The Wuch South Milwaukee, Wisconsin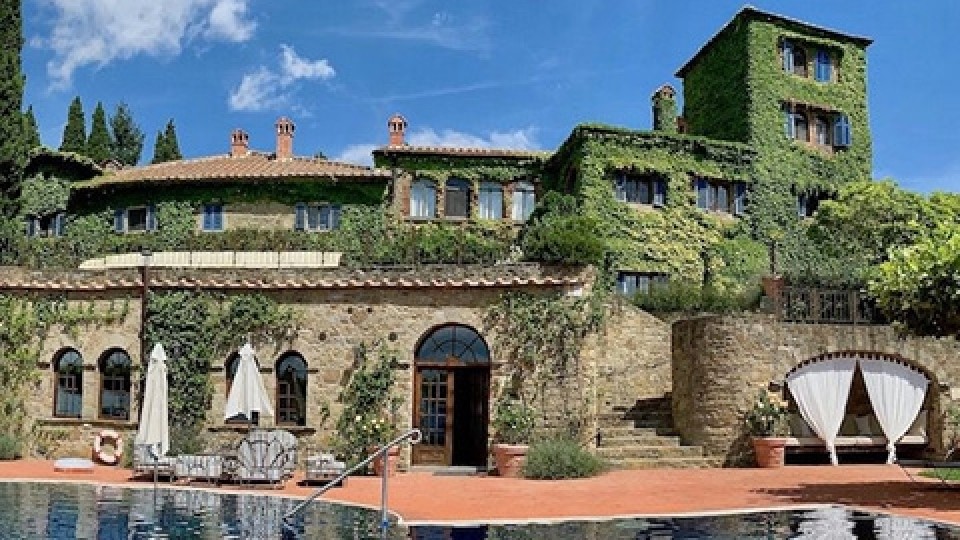 Interested in our cooking courses at one of our Tuscan villas?
Do you want to enjoy our Tuscany cooking classes with plenty of time to explore in your free time, all while staying in spectacular villas?