Review on
Casa Ombuto
"Fabulous Italian Cookery Course at Casa Ombuto in Tuscany"
June 7, 2016
"Fabulous Italian Cookery Course at Casa Ombuto in Tuscany"
We booked a week long Italian Cookery course in May 2016, not really knowing what to expect but wanting to experience the life, culture and cuisine of Tuscany. Well, this experience will blow you away!
Firstly, the location is divine. It is everything (and more than) you would hope for if you dream of lush Tuscan hills, medieval towns and hideaway villas. We chose to drive from the UK taking a couple of stops in France and Italy either side of the course, but others had flown in to various parts of Italy and had hired cars or been collected from the nearby town of Poppi by the ever attentive Casa Ombuto staff. When I say it is tucked away in the hills I really mean it! Take a good map or Sat Nav if you are driving yourself but you'll love the scenery along the way.
The Staff at the Villa are so welcoming - they make every thing easy and really couldn't do enough for you. Our guest manager was Janine and she was delightful and so helpful. There are no language barriers.
The Villa itself is intimate but spacious at the same time. Rooms are large, clean and decorated empathetically. The amenities and ambience are superb but what really swings it is the cooking. I cannot describe how fabulous the food is. Our instructor was Paola - incredibly vibrant, and absolutely passionate about food. Whilst some of the dishes use meat, fowl or fish, if you are vegetarian you will not be disappointed (not even slightly!) and the course will be tailored for you. Paola is amazing, inspirational and a wonderfully gregarious person.
Every evening (lunchtime and breakfast too for that matter) is a feast. All your senses are activated - sight, sound, smell, touch and taste. You get to know the other guests very quickly and they are all delightful - everyone just wants the same experience.
Cooking starts at 3pm so you have the mornings to chill out, explore, swim, walk, relax or have a massage. But then the food craziness starts. It's a little piece of magic.
You will not believe how great this is - you don't have to be a confident cook - Paola has plenty of confidence to go around you'll be amazed at what you can do under her guidance.
There is 1 day in the week where all the guests (between 7 and 14 in total) are taken on a local tour - don't miss this - its great: olive oil mills, cheese tasting, wine tasting, linen factories and a trip into beautiful Arrezo (of 'Life is beautiful' fame). All small local businesses with passionate people running them. You have one other free day and we chose to explore nearby Siena by ourselves which was another treat.
If you love food - this holiday is for you. We adored it and whatever the weather nothing dims the brilliance of this holiday.
Room Tip: Top floor rooms have a balcony with spectacular views
See more room tips
Green Features: well run, mostly everything is recycled that I could see.

Stayed May 2016, traveled with friends
Jo Evered London, United Kingdom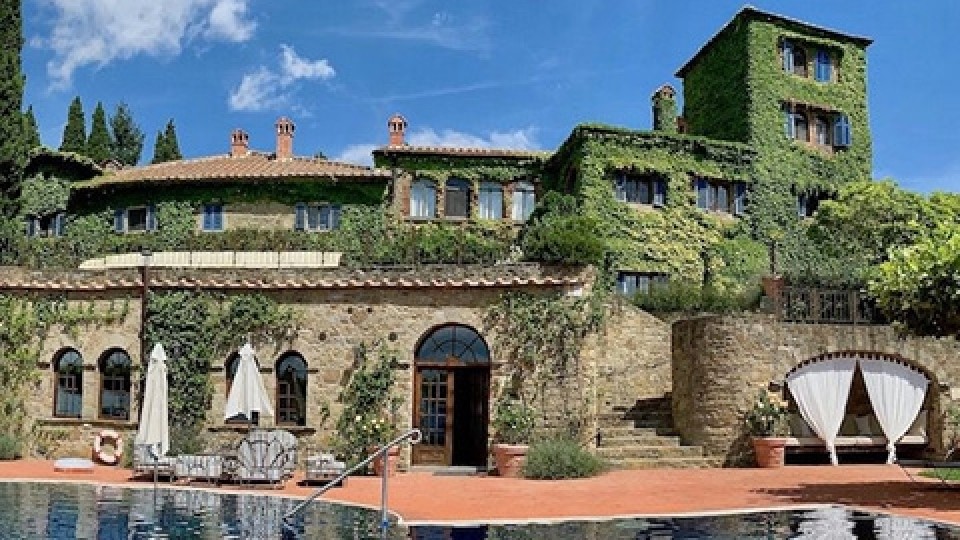 Interested in our cooking courses at one of our Tuscan villas?
Do you want to enjoy our Tuscany cooking classes with plenty of time to explore in your free time, all while staying in spectacular villas?