Review on
Torre del Tartufo
"Eat, pray, love..."
June 30, 2015
"Eat, pray, love..."
Eat - fantastic food you never thought you'd be able to cook, using stunning fresh produce
Pray - that you make it up the hill (first gear, don't stop for anything!)
Love - Torre del Tartufo, Tuscany, and Tuscookany!
We did the week long Italian cooking course with two old friends and a lot of new ones. The villa is beautiful, very traditional in design but with all mod cons. Gardens are beautiful and the views spectacular. It would be a lovely place to stay even without the cookery course, but the cooking makes it special.
Our group was a real mix of abilities and experience, ranging from complete amateurs to professional chefs. But under the watchful eyes of Franco and Paola, and with a little help from your friends and teammates, you will be amazed at what you can produce. The emphasis is on traditional Italian cooking, using only what is in season, and presented beautifully. I learned so much in terms not only of technique (deboning and general butchery skills as well as pasta and pastry making) but also lots of really useful tips that I will use regularly at home, all passed on by Franco from his wealth of experience. He's a real character and ensures you work hard, but it is great fun. Alex and Lena manage the villa and are warm and friendly with an eye for the little details that make all the difference. We ate extremely well all week, drank some good wine, and when it all got too much, flopped by the pool and watched the world go by.
Our fellow students were a real variety of characters from all over the world, and thanks no doubt to the necessity of teamwork in the kitchen, we became good friends very quickly. We had such a good time - lots of laughter and a little serious debate, maybe even some singing ... it was a real wrench to say goodbye to everybody on Sunday and drive off back to reality.
I would wholeheartedly recommend this to anybody who enjoys good food and good company - experienced chef or amateur, on your own or with a crowd - Alex, Lena, Franco, Paola and the team will ensure you have an amazing holiday and go home fired with the enthusiasm to try out what you've learned and filled with a longing to return. I planted an olive tree before I left so I have to go back and see how it's doing - that's my excuse anyway!
Room Tip: We shared a two bedroom suite with friends with its own sitting area - nice private space to relax b...

Green Features: The owners and managers are very committed to the environment, recycling, using fresh produce and using solar panels.

Stayed June 2015, traveled with friends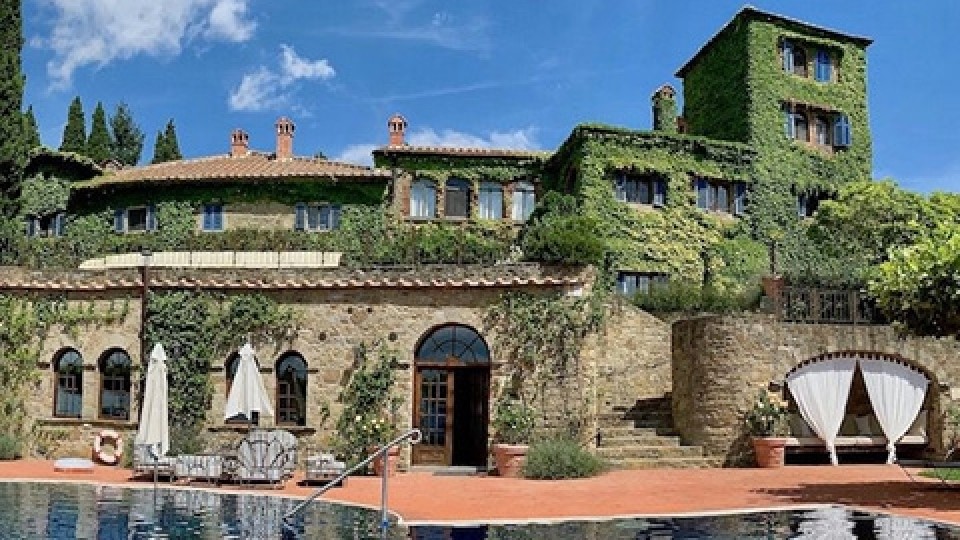 Interested in our cooking courses at one of our Tuscan villas?
Do you want to enjoy our Tuscany cooking classes with plenty of time to explore in your free time, all while staying in spectacular villas?