Review on
Casa Ombuto
"Cooking up a Treat - Tuscookany Mediterranean Cooking Course, Casa Ombuto"
July 10, 2014
"Cooking up a Treat - Tuscookany Mediterranean Cooking Course, Casa Ombuto"
5 of 5 Stars Reviewed by Jane Pillow  July 10, 2014
What a brilliant way to spend a holiday! We had just spent a week cycling around Southern Tuscany and decided that exertion deserved to be followed with some self-indulgence! Casa Ombuto did the trick. We selected the Mediterranean cooking course as my husband was not sure that he wanted to do a full week of Italian cooking - and we are both very fond of the Spanish/French/Moroccan and Italian cuisines that were all offered on this course. Originally I was disappointed that there were only 6 cooking lessons during the week - but what was packed into the week was truly amazing. There was also a one day tour to a winery in the most amazing medieval mansion, a 600 year old olive farm and a goat dairy, and also 1 free day when attendees were welcome to either laze around the villa, go for a walk/bike ride or venture out by car to see some of the surrounding sites. The rest of the time we cooked - and ate! Each meal we cooked seemed to contain 4 courses with multiple dishes for each course. With 7 people on the course, each of us had to prepare quite a few courses for each meal. Coming as a couple, we split up for most of the lessons so that together we experienced preparation of more than 50% of the courses that were prepared. Our chef - Laura Giusti - was absolutely wonderful. Funny, warm but totally committed to and passionate about her craft - everyone just had a wonderful time. Laura also made sure that for any critical points, everyone was listening, so that we would all go home being able to make all of the dishes. After finishing the preparation, we would sit at a table whilst the meal was served up - with all the additional inspiration of fantastic table settings and the very clever presentation of our dishes. Laura and Sheenah (the wonderful onsite manager) would join us at the end of the meal, when the 30-40 bottles of after dinner liquors hit the table, - and it was inevitably well past midnight when we all got up and trundled off to our rooms - inevitably after a lot of laughter and wonderful stories. We were lucky - had a fantastic group and everyone got along very well. Despite being the only male on the course (apparently had never happened before!), my husband had an excellent time and remains keen for another experience - the next time we will take our teenage children with us. The only thing I didn't understand was why all the other guests and hosts thought my husband looked like Brad Pitt - neither my children nor I can see the resemblance!
Room Tip:
"Although I didn't see the other rooms - we had room "a" on the upper floor of the guest house - nice a roomy with our own ensuite and plenty of light. The upper floor had its own kitchen (which we never used as everything was available in the main cooking kitchen) and also a lounge room. Mostly we enjoyed sitting outside reading in the delightful surrounds of the villa..." (JanePillow)
To read this great review from Jane about the One week Mediterranean Cooking holiday at Casa Ombuto look on TripAdvisor
Jane Pillow Perth, Australia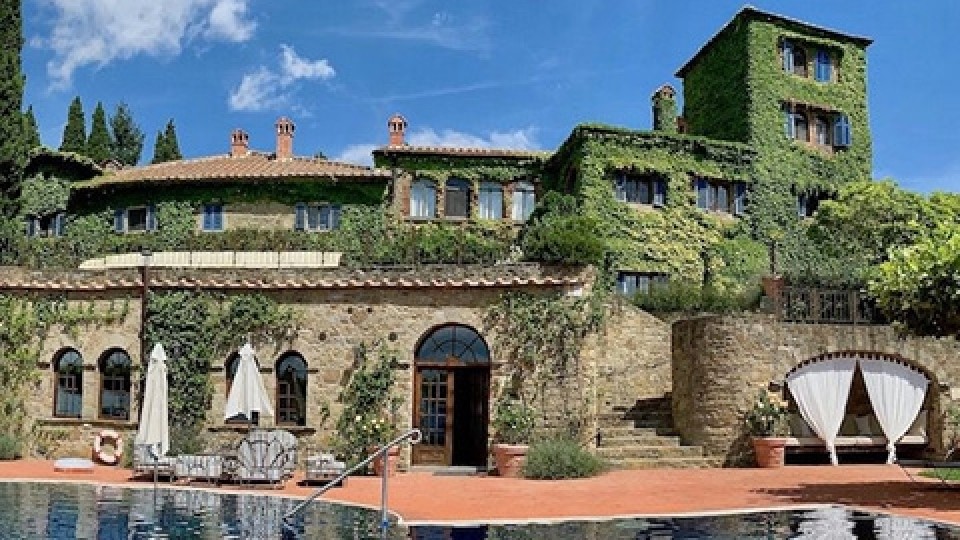 Interested in our cooking courses at one of our Tuscan villas?
Do you want to enjoy our Tuscany cooking classes with plenty of time to explore in your free time, all while staying in spectacular villas?