Review on
Casa Ombuto
Cook, Eat, Love, Live at Casa Ombuto!!!
May 1, 2019
Have you ever had a dream to learn to cook gourmet Italian meals from scratch, start to finish, but feared that would be out of your league? Not so at Tuscookany's Casa Ombuto! Before my husband and I spent our fabulous week there, I never would have imagined that my hands would be the ones to create such interesting and heavenly dishes such as Baccala Fritters with Leeks and Pumpkin Cream, or Pasta Buds stuffed with Baked Ricotta & Almond Butter Sauce!
We were in a class of eight, who quickly became fast friends. Chef Paola Bacetti took us under her wing, and made her kitchen our home. Paola is a force to be reckoned with. She is remarkably talented, deeply knowledgeable, extensively experienced, and with her zany and irreverent sense of humor is wildly entertaining. Her kitchen was always buzzing with energy as she shared her love for fresh authentic Tuscan cuisine. Paola kept us engaged, busy, and active as she showed us how to work with various foods and ingredients, and demonstrated new cooking techniques and processes. She was not shy about pushing us beyond our comfort zones, and our culinary results were outstanding. When we all sat down to enjoy our meals together, we couldn't help but give a hearty round of applause for each course and the "chef" who made it. Frankie, Elizabeth, Pam, Chris, Peter, Linda, and Tom – you all rocked!!
Our terrific week at Casa Ombuto was not just about cooking. On two mornings we were taken on two very different scenic hikes through the nearby mountains and valley, led by our professional guide Matteo. He was friendly and fun, as well as informative and passionate about the environment. He even struck up a conversation with a local resident, who in turn invited our group into his home to see the breathtaking views from his back patio!
Another highlight was an all day tour, including a sheep farm with its pecorino production, and olive farm where we tasted the peppery oils, and our favorite - a fantastic private wine tasting at La Ripa Winery with the owner, Dr. Luzzi. He spent a lot of time with us, entertaining us with fascinating and funny family stories, and having us taste several of his exceptional wines. We liked them so much that we shipped a case of it home!!
Finally, the staff at Casa Ombuto was marvelous, and felt like old friends. Claudia and Alex were always available, and took care of so many details behind the scenes that we never wanted for a thing. While this may be the longest review on TripAdvisor ever, I have barely scratched the surface; you simply must experience it to understand. So, if you have any doubts about trying this out, don't hesitate, you will love it, just as we did!
5 of 5 stars, Reviewed on TripAdvisor by Joan, May 2019
Oh what a lovely review - thank you so much - you make us blush in pride!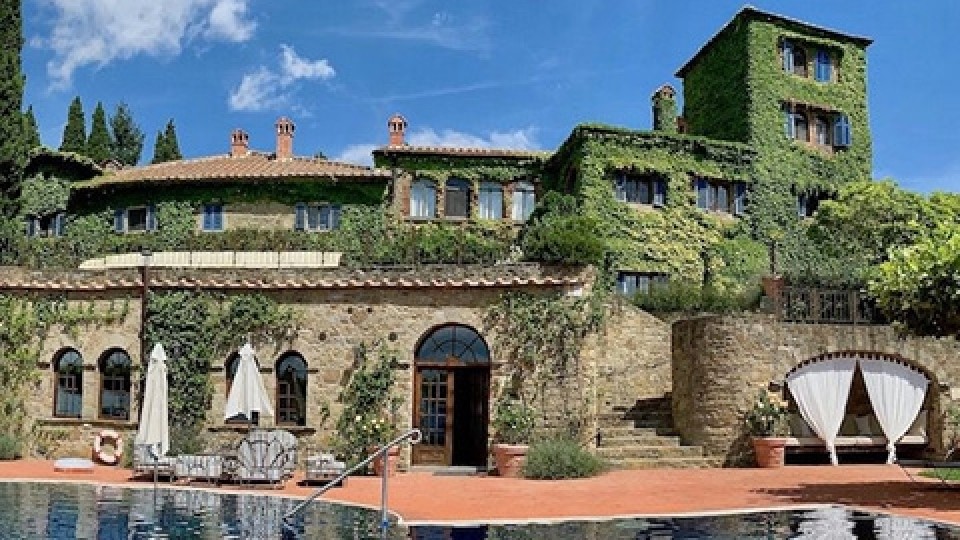 Interested in our cooking courses at one of our Tuscan villas?
Do you want to enjoy our Tuscany cooking classes with plenty of time to explore in your free time, all while staying in spectacular villas?