Review on
Casa Ombuto
"Amazing Cooking Vacation!!!"
October 5, 2012
5 of 5 stars Reviewed October 5, 2012
My 18 year old daughter and I spent an amazing week at Casa Ombuto cooking and also relaxing. The location of the villa is idyllic. On a mountain top above the beautiful medieval village of Poppi, Casa Ombuto is gorgeous and so serene. In the mornings we enjoyed reading by the pool and getting massages or visiting nearby Poppi and Camaldoli. On our free day we hired a driver to take us to Sienna for a wonderful day of sightseeing. The course also includes an excursion to a vineyard, olive oil tasting, sheep farm to sample local cheeses and a ceramics shop all of which were really interesting and fun. The onsite manager of the property, was simply lovely and catered to all of our needs. She could not do enough to make us feel comfortable. Also, the women who prepared our breakfast and lunches and helped with kitchen clean-up were so nice and welcoming. As for the cooking it was AMAZING! Paolo was the best chef ever. She is so knowledgeable and was able to teach us in a way that was both fun and challenging. She is a beautiful person, so warm and funny and we laughed so much that the 4 hours we cooked just flew by. The wine and conversation never stop flowing and you forget how hard you are working.Your level of cooking knowledge isn't important here. By the end of the week you will know how to make delicious and beautifully presented fresh pasta and sauces, as well as pizza, appetizers, main entrees, side dishes and desserts. You will also feel like one big family. I am looking forward to returning, this time also with my husband and son.
The full review about this cooking vacations Italy on TripAdvisor
Room Tip: The villa sleeps 19. We were assigned a bottom floor apartment that was lovely.
Stayed July 2012, traveled with family
5 of 5 stars Value
5 of 5 stars Location
5 of 5 stars Sleep Quality
5 of 5 stars Rooms
5 of 5 stars Cleanliness
5 of 5 stars Service
USRMOM123 Upper Saddle River US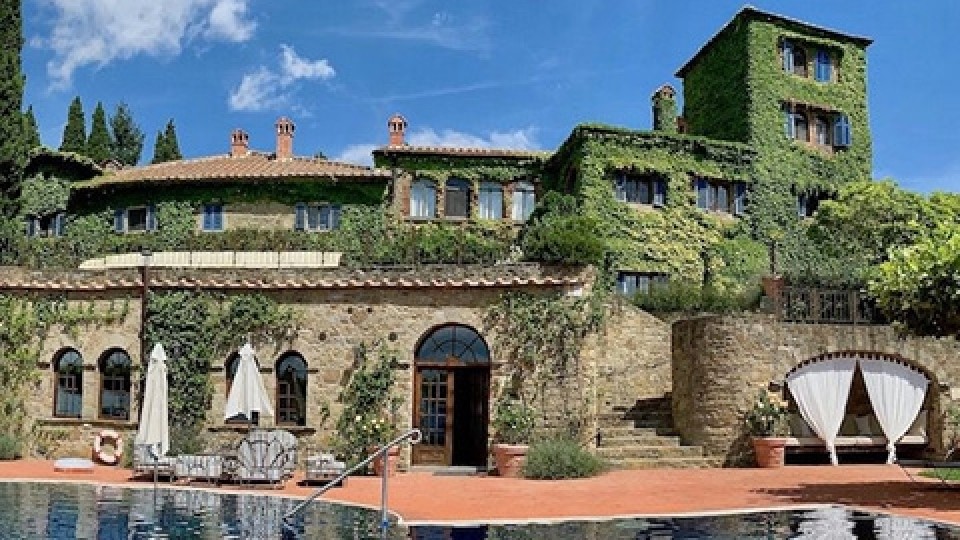 Interested in our cooking courses at one of our Tuscan villas?
Do you want to enjoy our Tuscany cooking classes with plenty of time to explore in your free time, all while staying in spectacular villas?