Review on
Torre del Tartufo
"Absolutely amazing!!"
October 20, 2011
"Absolutely amazing!!"
5 of 5 stars Reviewed October 20, 2011
If you are even thinking about a cooking vacation at Torre del Tartufo in Tuscany, all I can say is DO IT! I spent a week at the villa and cooking school in early September and it was beyond my expectations!!
When you arrive at the villa, it will take your breath away. It is truly the most beautiful place I've stayed in Italy. I was told they spent 2 1/2 years renovating it and it is beyond gorgeous. Every detail is perfect and done tastefully. The views at 1800 ft up of the Tuscan countryside are just beautiful! Barbara, the manager, met us as we arrived and showed us our rooms. She was incredibly friendly and knowledgeable and helped me with planning the trip throughout the whole process. I was travelling with a girlfriend and we had our own rooms with separate bathrooms and a comfy sitting area with fireplace to ourselves. The rooms are very nice, with marble bathrooms and nice ammenities. Great views of the Tuscan countryside too!
The cooking school was so much fun. It was a great way to meet new people, who shared a similar interest in cooking and spend time with people you may not have had a chance to meet otherwise. There were people with every level of cooking experience too......12 of us in total...some singles, some couples and a 80 yr old Mom and daughter team. Our Chef, Franco was great....we received a great cookbook and made recipes with his help on four of the days. I really liked the fact that the cooking classses were from 3pm to around 7pm which gave you lots of time to enjoy the villa or take off and do some sightseeing. After the classes, everyone washed up and met for a beautiful dinner together...always four courses and tons of wine and laughs.
I really liked the fact that there is time allocated to visit other areas around the villa. We had a car, which I recommend if you want to travel a bit. We were able to visit some nearby hilltowns during our mornings before the classes such as Cortona which was beautiful. One day we had trips planned for us all day which was great too. We were driven to Anghiahari, a nearby beautiful Tuscan town and got to tour a textile mill and got a tour of the old town with a nice history lesson. We also got to go to an olive oil making villa for lunch and olive oil and wine tastings, a goat cheese making farm, and a private villla and vineyard for wine tasting. It was a great day. One day also was completely free to plan yourself..we drove to San Gimignano which was about 2 1/2 hours away and got to see a lot of the Tuscan countryside. It was a great day.
I could go on and on....it was a fantastic trip....and I will definately get back there one day....
Have fun!!
Stayed September 2011, traveled with friends
5 of 5 stars Value
5 of 5 stars Location
5 of 5 stars Sleep Quality
5 of 5 stars Rooms
5 of 5 stars Cleanliness
5 of 5 stars Service
SharBBoston_MA Boston, MA U.S.A.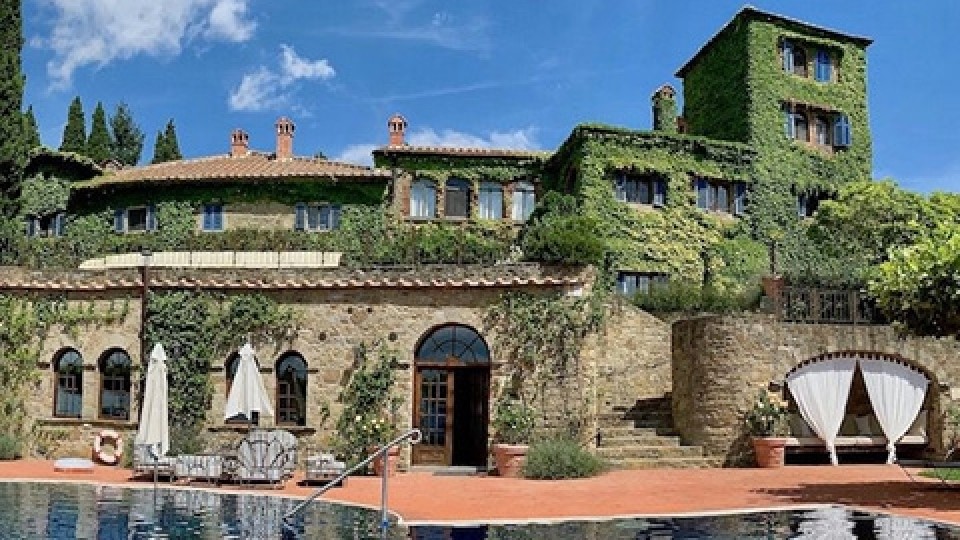 Interested in our cooking courses at one of our Tuscan villas?
Do you want to enjoy our Tuscany cooking classes with plenty of time to explore in your free time, all while staying in spectacular villas?