Review on
Torre del Tartufo
"A week in heaven"
August 19, 2014
"A week in heaven"
5 of 5 Stars Reviewed by Reviewer Nihad A august 2014,
We decided to spend a week in Tuscany and enhance our vacation with Italian cooking classes for our 30th wedding anniversary. After a long and careful search of all offerings on the internet I decided on Tuscookany and their Torre del Tortufo location (they have 2 other locations). We flew to Rome, rented a small fiat and headed north to Tuscany in August. Although August is very hot in Italy and I wouldn't recommend it as a vacation month to visit the larger cities like Rome, especially because most restaurants, clubs and stores are closed due to August being the vacation month for Italians, going to a mountaintop vacation in the northern part of the country during August proved to be perfect both weather and traffic wise.
One fact that is not mentioned in the Tuscookany site (not surprisingly) is the horrific dirt road that leads to Torre del Tortufo. Our little fiat stalled at one point trying to navigate a steep curve and I had to burn some tire and cause gravel to fly all around us to get going again. I couldn't be happier that we were in a rental and not our own car. My wife and I switched from initial shock to "we're going to enjoy this no matter what" laughter and kept going. Once we drove over the top of the mountain and saw the compound, we knew it was worth the agony of the climb. We descended into heaven on earth.
We met a very nice group of people (we were 12 altogether) for our cooking week. Our chef Franco and his helping staff in the kitchen as well as the property managers Lena and Alex were very friendly and helpful. The property is large enough to provide for privacy in the building and outside. We never felt crowded even around the beautiful pool. The pool is spectacular. Filled with natural mountain water and heated through a pipe system that draws heat from the sun through an area outfitted with black stone tiles. This does not turn the water into a bath tub by no means but makes it comfortable cool. The entire resort conforms to eco-tourism principals. They do not use chlorine or other chemicals. You can use their wash machine to do your own laundry but have to use their eco-friendly detergent.
Cooking classes are daily from 3pm to 7pm except on Wednesday and you eat what you cook. Everyone is divided into teams and prepares a section of the dinner on a rotating basis. A cook book prepared by Franco is your guide and of course Franco is there to supervise and help answer any questions, give tips and correct mistakes. On Wednesday they take you on a tour of Tuscany. We visited a winery, an olive oil factory and a cheese factory. Saturday is a free day for everyone.
I recommend to make daily excursions to surrounding areas (yes you have to brave the terrible dirt road down and up the mountain). On our day off we went to Florence which most of the other participants did as well but you can just stay at the resort and enjoy the pool. Anghiari is the closest major town to the resort and a must see as well.
Massages can be scheduled ahead of time. A therapist comes to the resort and provides massages till 1pm.
Overall it was a great vacation if you are into cooking and nature. Driving around in the narrow winding roads of Tuscany through picture perfect farms and villages was delightful. I would recommend this place to couples, families and singles (we had two in our group).
Find the full review about these Cooking Classes in Italy on TripAdvisor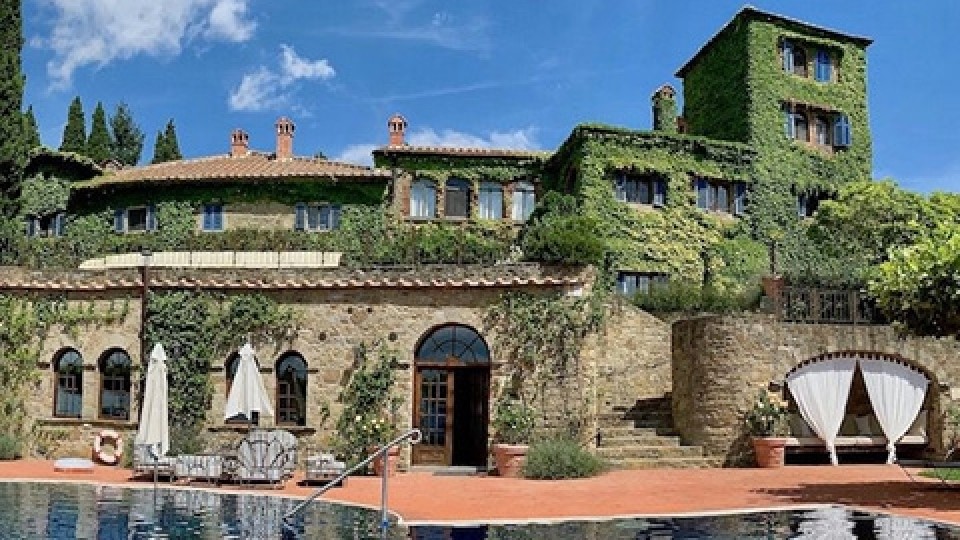 Interested in our cooking courses at one of our Tuscan villas?
Do you want to enjoy our Tuscany cooking classes with plenty of time to explore in your free time, all while staying in spectacular villas?