Cooking school in Italy - Interior at Casa Ombuto
We are very proud of the reviews on the interior of this cooking school in Italy. The villa has 8 double bedrooms. The stylish bedrooms have adjoining luxurious marbled bathrooms with either a bath or ashower. If you are a group of 3 or more we can arrange you have your own private suite with two or three bedrooms depending on your accommodation requirements. If you prefer this option please let us know and we would be happy to accommodate subject to availability.
All the suites have either wonderful terraces or balconies with spectacular views. The accommodation has been comfortably furnished in farm style teak furniture with great attention for detail. Large living areas with fireplaces.
All rooms have central under floor heating and double glazed windows. The typically thick Tuscan walls with the addition of modern insulation ensure comfortable rooms in both summer and winter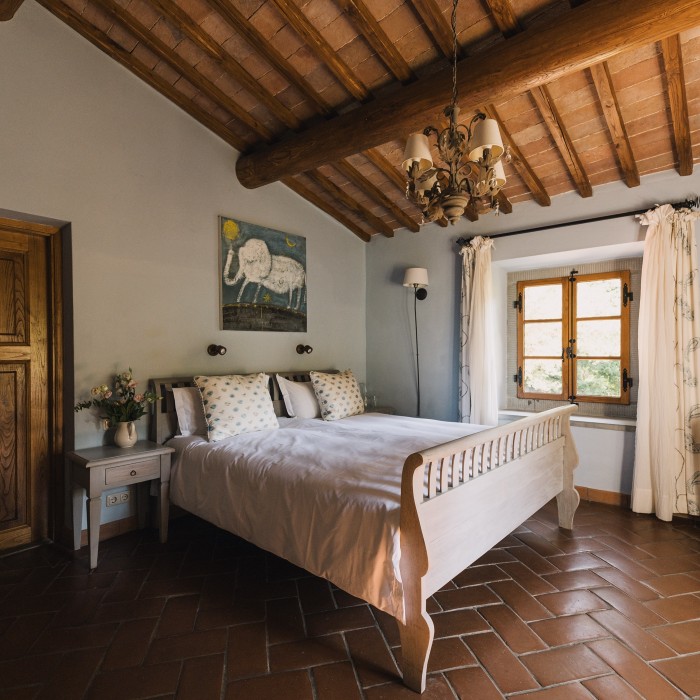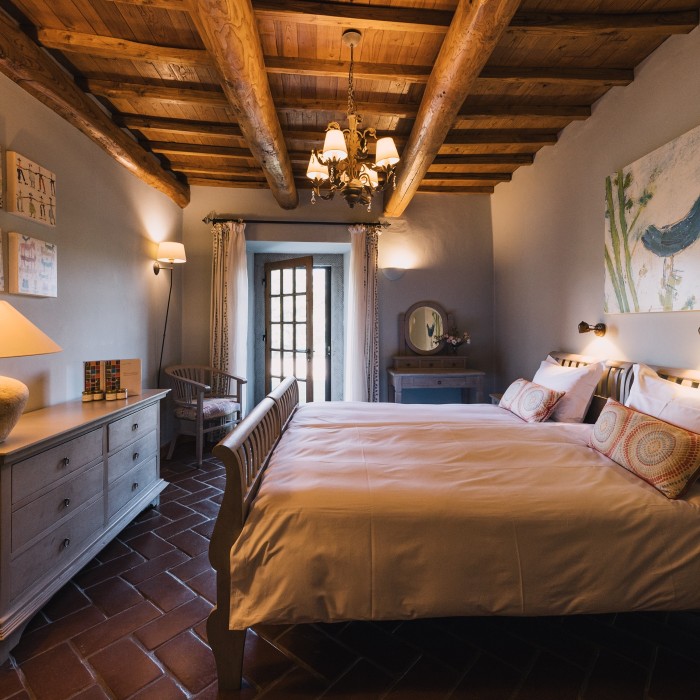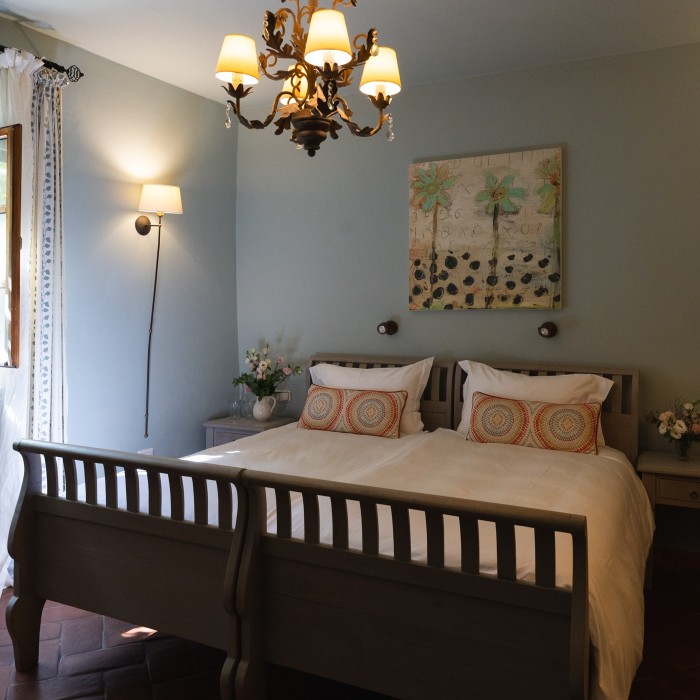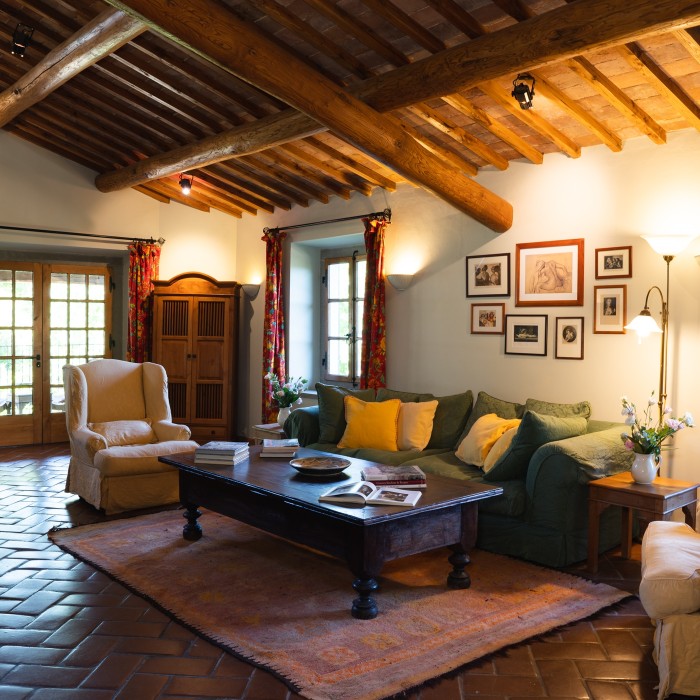 Cantina Casa Ombuto
The kitchen where the cooking schools in Italy take place is located in a seperate structure which has a specutacular vaulted ceiling. It is professionally equipped with enough space that you can roll up your sleeves and get to work.
Dining room Casa Ombuto
Adjoining the kitchen where all the action takes place is dining room where you will dine on your own creations and on cooler evening enjoy the enormous fireplace. It includes a music system, piano and even a guitar.
Cooking classes at Casa Ombuto
Do you want to join us for a fun cooking school in Italy staying in this stunning Tuscan villa? Learn more about the programs offered at Casa Ombuto: One Week Italian Cookery Course or the One Week Mediterranean Cookery Course.