Bellorcia
Wonderful in every way!
June 10, 2015
Taking a one-week cooking class from Laura Giusti at Bellorcia was a wonderful experience!
Laura is very knowledgeable and experienced as a chef, and imparts her knowledge to her students in an organized and clear fashion. She is a charming and warm individual, with tremendous energy. Her menus are varied and delicious!! She is a wine expert as well, so told us about each of the wines that accompanied our meals! She connects well with her students, and made each of us feel special and accomplished. She was available even after our work sessions to help with additional recipes or questions.
The staff at Bellorcia are fabulous! Sheenah was most helpful in making sure we were happy with our rooms and our excursions. She also found additional drivers for those of us without cars, and she made the most fabulous Tuscan eggs for breakfast - whatever the style one requested!!! Antonella who assisted in the kitchen is amazing! She knows how to cook everything and was busy many hours a day in preparing for the next meal!
The other guests were also wonderful! We took turns working together on various dishes and had a lot of time to bond over meals and during our excursions. Although we were from all parts of the world, by the end of the week we were almost a family!
Saving the some of the best for last! Bellorcia is a wonderful villa in the beautiful and tranquil Val d'Orcia! Each of the rooms is beautifully proportioned and decorated in an elegant yet rustic manner. There is a central lounge for reading or listening to music, with a fireplace for the cooler nights. The outdoor areas are perfect for dining, resting and reading, or lazing under the panoramic Tuscan sky. There is a charming kitchen garden, lovely pool, and a quiet road, just perfect for walks.
I am successfully cooking some of the recipes I learned from Laura Giusti, and will remember forever my wonderful week at Bellorcia! Grazie ancora to everyone!

Christine
Christine S, Los Altos California, USA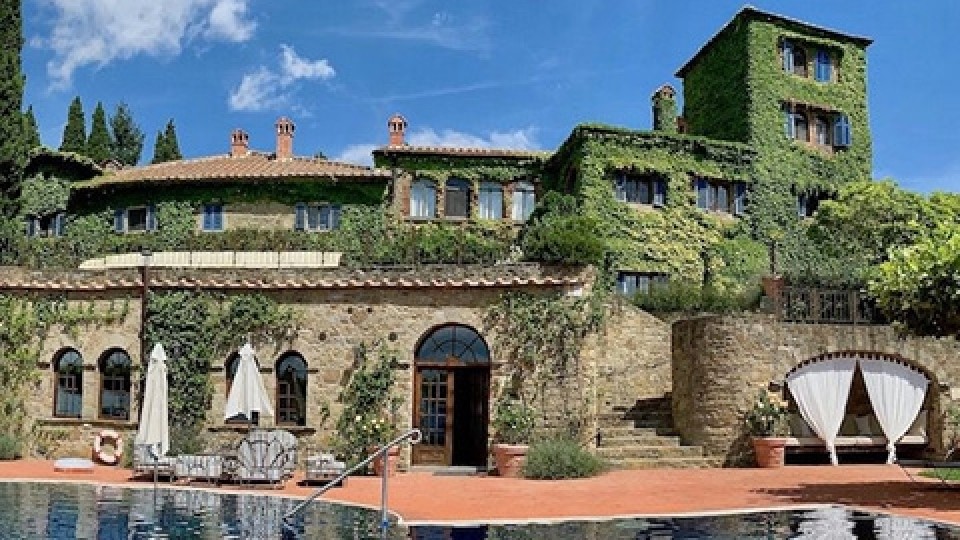 Interested in our cooking courses at one of our Tuscan villas?
Do you want to enjoy our Tuscany cooking classes with plenty of time to explore in your free time, all while staying in spectacular villas?