Review on
Torre del Tartufo
"Trip of a lifetime"2
February 23, 2015
"Trip of a lifetime"
5 of 5 stars, Reviewed by Michelle M, London, February 2015
I spent a week at Torre Del Tartufo in July and it was simply perfect. I was a bit apprehensive as I was alone but I settled in really quickly. I was lucky enough to have a large suite overlooking the hills all to myself and the accommodation is beautiful. Lena and Alex looked after me and the six other guests from morning until night. Breakfast was freshly prepared and kept us going until our three course lunch (which we had usually prepared the day before). The cooking classes were very well organised to ensure not a minute was wasted. We had the opportunity to cook with every other guest during the week. Franco and Paula are a terrific team; he is humorous, friendly and patient, but also makes sure that you get the job done properly and well. Paula is the master of table decorating and cleaning up after the messy cooks!
When we weren't cooking it was a pleasure to lie by the pool with a drink and a book, have a massage, or walk around the grounds. In the evenings after our four course dinner we enjoyed sipping a wide variety of tasty liquers (sometimes in the hot tub)!
I chose not to leave the house on my free day but there was plenty to eat, drink and do. The day of excursions was really well organised – from a vineyard to an olive factory, a linen factory and a cheese farm; with a lovely homemade lunch included at the olive farm. It was a good day to buy gifts for family and friends. Truffle hunting on the grounds was a highlight!
I flew into Florence and spent a few days there before taking the train (to Arezzo, one hour, very straightforward) and a taxi to the house. I can't drive and didn't miss having a car (you literally don't need to leave the house for a week!) but if you have a car there are nice places to visit nearby. I shared the train back to Florence with one of my new international friends! Before leaving we all contributed towards the planting of an olive tree in the grounds of the villa (the proceeds go to charity).
We came away with wonderful memories, recipes, skills, and other thoughtful memorabilia from Tuscookany. I was really impressed with the detail that had been taken into consideration to make this the perfect week. Excellent value for money and an unforgettable experience in my opinion.
Thank you to everyone involved in making my Italian cookery dream come true.
Find this full review about this Italian cookery course on TripAdvisor
Michelle M London, United Kingdom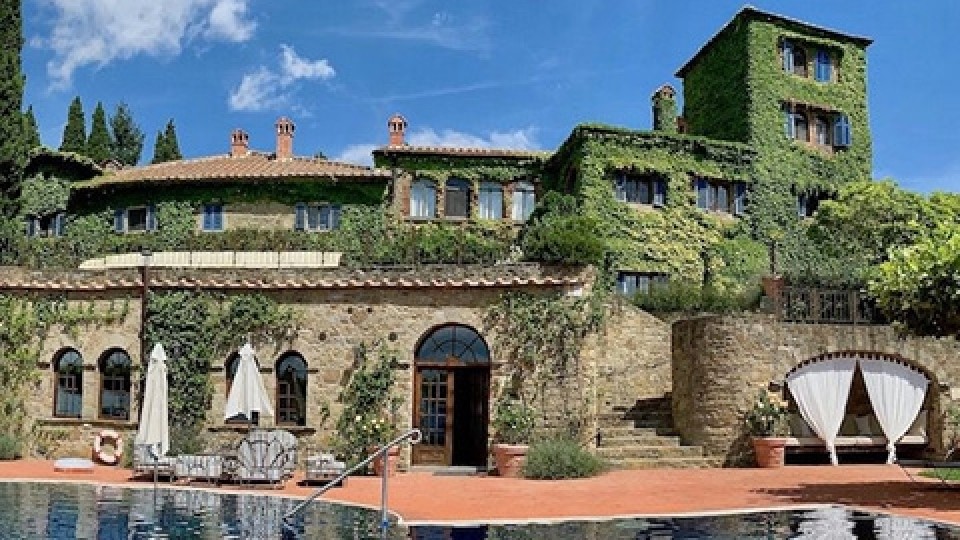 Interested in our cooking courses at one of our Tuscan villas?
Do you want to enjoy our Tuscany cooking classes with plenty of time to explore in your free time, all while staying in spectacular villas?